When FedEx Express tasked him with helping to strengthen an effective and meaningful corporate compliance program, Thomas W. "Trea" Southerland III looked to a lesson learned during his football days at the University of Mississippi: life mimics sport. Every player on the field has a valuable role to play, and they need to play their roles well for the team to be successful. You cannot have eleven quarterbacks in the game at the same time. Nor would eleven left tackles on the line of scrimmage do you much good. The best and most successful teams have diversities of skill and talent—and leaders who know how to put that diversity to work through encouragement.
Southerland had already served FedEx Express successfully as a lead in-house litigator for over a decade. That role took him across the country, where he was admitted to forty-three separate jurisdictions while defending domestic and international claims and lawsuits against the company. But that role was inherently reactive. Now, however, as a lead counsel for legal compliance and investigations, he could work proactively to design workforce education and training programs. His role now was to get ahead of the issues before they became problems.
"My first ten years as an in-house litigator were instrumental in preparing me for my current role," he says. "I got to know the company's internal and external operations firsthand, which now helps with issue spotting for operational pitfalls and stakeholder identification for compliance initiative implementations."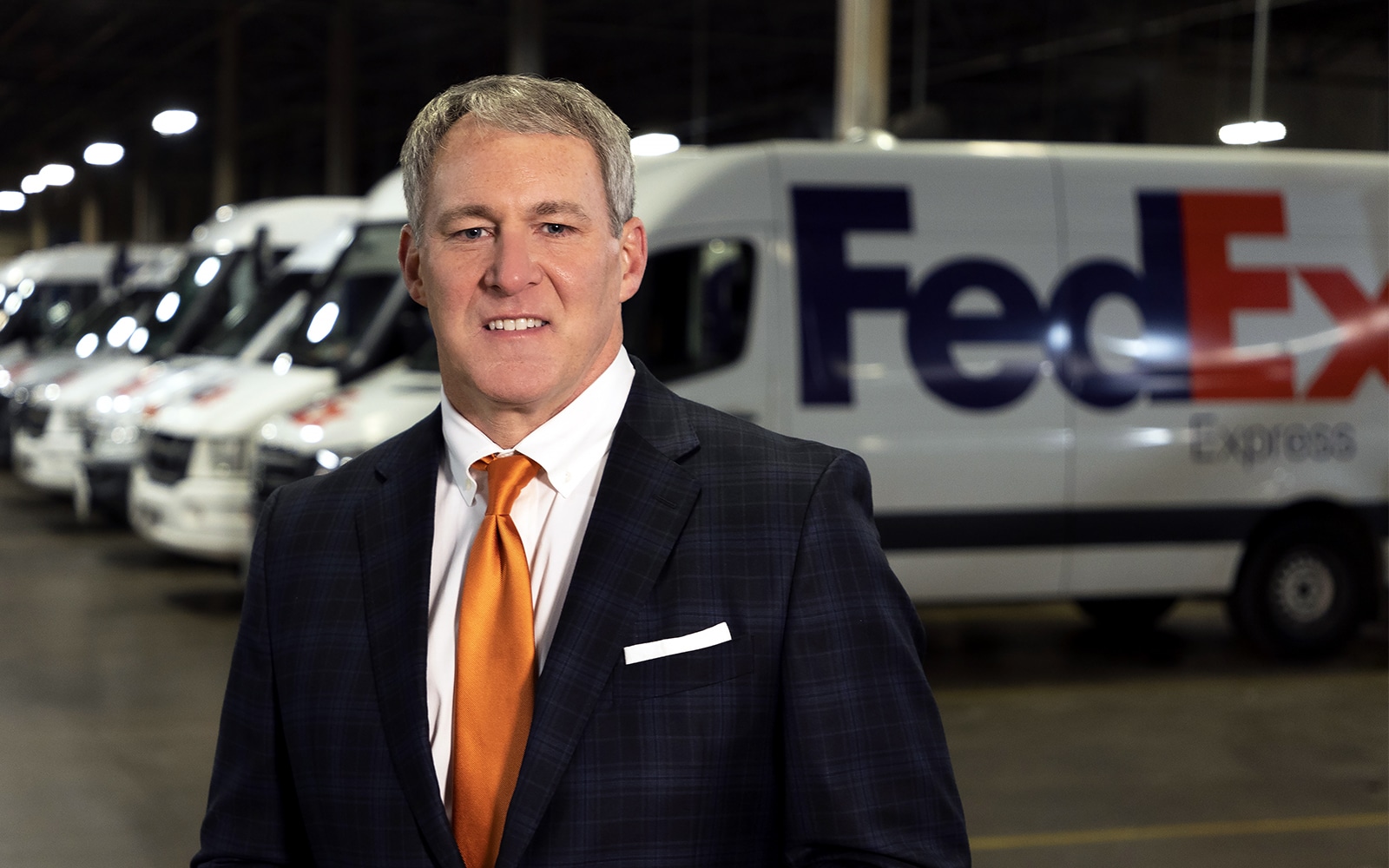 One of those key initiatives is Express U.S. Compliance Week, an annual effort focused on building awareness and enthusiasm for ethical behavior and conscientious decision-making. Each year, FedEx Express centers on one key theme from FedEx's Code of Conduct, like "Every Action Matters." Throughout the week, workplace events and company-wide communications raise awareness, provide guidance, and highlight outstanding individual and team contributions. The first such event, though, surprised Southerland and his Compliance Week planning team a bit by resetting their outreach goals.
"As part of our first Compliance Week, we went to great lengths to create awareness and educational content that was not only informative, but also memorable. We wanted it to stick. We were also focused on celebrating the FedEx Express brand and supporting our Purple Promise to make every FedEx experience outstanding. And while we were successful in those areas, we still missed an important mark," he says. "One of the challenges in the compliance arena is effectively reaching everyone from the front-line warriors getting it done every day to the chief executive officer with an entire operating company on his or her mind. What might be effective for one might not be effective for the other. During that first Compliance Week, we learned a valuable lesson about better connecting with everyone—at every level—in our organization. It was a great lesson to learn early, and one that has helped us immensely in subsequent efforts."
Now that the compliance team has established a firm, company-wide foundation, they've been able to build on it. Indeed, the years ahead will see FedEx Express Compliance Weeks going global, purposefully uniting all operating regions across the globe. Southerland and his teammates are also examining their impact across the employee life cycle. By providing compliance education and training to fellow team members at every promotional phase, they're preparing the more than 125,000 workforce members for successful, fulfilling careers. Developing and effectively delivering this helpful information to so many can pose significant challenges, but Southerland considers the work indispensable to FedEx Express's brand and future success.
"From day one, we want our team members to understand and appreciate the reality that every action matters," he says. "We want them to have successful and meaningful careers, so providing education and training that helps them do their jobs the right way—every time—is key."
A culture of conscientiousness has also been critical during the COVID-19 era, as commerce and workplace guidelines have varied from state to state and even week to week. One Compliance Week tradition is recognizing Compliance Champions for their day-to-day commitments to integrity and compliance. For example, this past year, FedEx Express recognized a flight operations COVID-19 task force that helped ensure flight crews across the country had a full understanding of how to operate legally and effectively.
"We love highlighting those moments and instrumental efforts," he says. "When you see an individual or team faced with a significant challenge, but they've been trained and understand the vital importance of doing the right thing—and they do the right thing in the face of that challenge—we like to recognize it. Indeed, it encourages others to emulate that compliant conduct."
When he was an academic All-SEC safety at Ole Miss, it was the time of the "old-school intimidator" coaching style, when many relied on volume and aggression to motivate their players.
"That might have motivated some individuals, but not for very long," Southerland recalls. "Eventually, the intimidation would backfire and lead to folks leaving or giving minimal effort at best. When I subsequently encountered coaches with a more modern, encouraging approach and I saw their players responding with greater effort more often, I knew that was the type of leader I wanted to be."
Southerland considers himself blessed to have had excellent teachers and legal mentors throughout his career. Bob Weems, Marc Biggers, Tommie Williams, Leta Gorman, and Craig Thompson are but a few. One way he pays that forward is through his work with the International Association of Defense Counsel, a distinguished membership of corporate and insurance defense attorneys and insurance executives across the globe. The IADC is dedicated to improving the legal profession and preserving the rule of law. An eleven-year member, Southerland also serves on the IADC's Board of Directors.
"The IADC has given me amazing leadership opportunities outside of my day-to-day role with FedEx Express," he says. "And many of the leadership lessons I've learned from my roles within the IADC are incorporated into my current leadership role at the company."
Encouragement, authenticity, and dedication define this role, and he sees the compliance space as a perfect opportunity to contribute to FedEx Express's people-first culture. "Be yourself, and be the best you that you can be," he says. "People appreciate authenticity and knowing you are dedicated to their success too."