There's a through line that runs visibly throughout Audrey Jean's career, which includes stints at Discovery Inc. and Bloomberg BNA: Jean, who currently serves as senior vice president, privacy officer, and senior associate general counsel at AARP, has always sought to work for organizations whose mission is to educate, inform, and improve the lives of others.
At Discovery, a brand that is almost synonymous with learning, Jean was able to help bring fantastic educational and curiosity-based content to the company's audience. At Bloomberg, Jean helped the organization bring reliable and trusted legal and business information to discerning professionals. And now, at AARP, Jean is helping to bring information and trusted advice to those in their golden years—and is also helping redefine the capabilities of an organization whose product and delivery is anything but aging.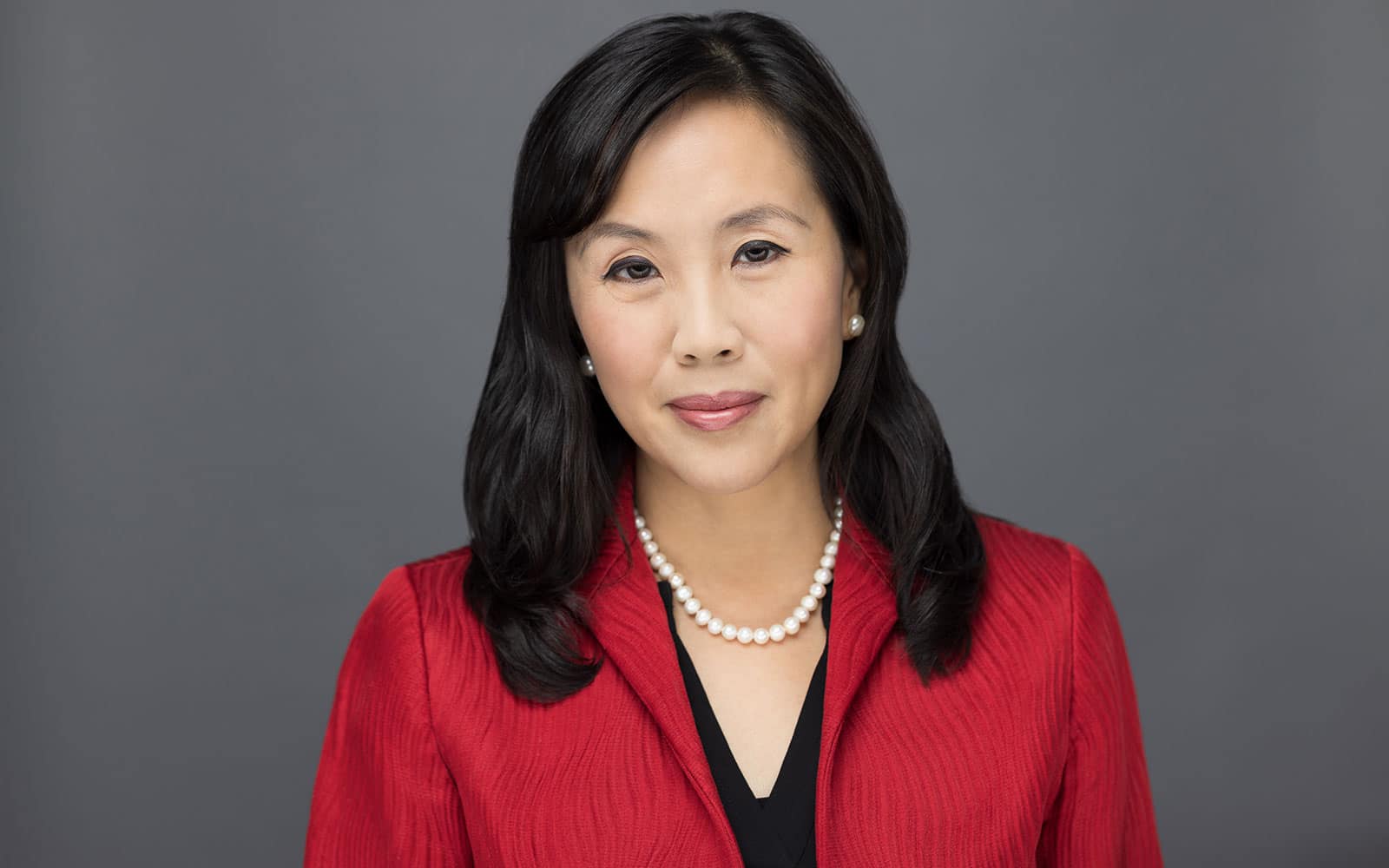 Jean has been with AARP since March 2019 and says there was a big selling point in coming to the well-known institution. "I was drawn to AARP's strong sense of mission and ethical values," Jean says, "which are such a point of pride that AARP has been recognized by Ethisphere's Most Ethical Companies award for several years in a row. It is a daily encouragement to work for an organization with this much purpose."
The attorney says serving as in-house counsel is akin to functioning in the nerve center of an organization: she acts as part of the infrastructure of the business and has the chance to counsel on a wide range of issues, whether they be internal, employee-based, or external. Jean's knowledge of how large companies work has been illuminating for AARP and has helped her find new efficiencies and drive innovation for the large and storied institution.
While her responsibilities run the gamut, Jean has been particularly impactful in the growing privacy space. "Technology and the digital use of data has grown so quickly, privacy has just become a bigger and bigger part of my work," Jean says. "AARP recognized the need for someone who has practiced in the privacy space along with other areas of law, understanding that it's become impossible to isolate data privacy from all the activities the enterprise is involved in. What I appreciate so much about privacy is that you're doing technical, challenging, and interesting work, but fundamentally, you're helping protect people."
Those efforts have increased drastically with the COVID-19 pandemic, which has seen AARP move its operations and events to a virtual environment. According to Jean, that meant a corresponding pivot for AARP's social mission work: there was a huge shift from traditional live events, with people showing up at a park or public library, to virtual registration and Zoom events. That shift to a virtual setting, Jean notes, has meant that users transmit and leave personal data and digital fingerprints everywhere. AARP is conscious about looking out for members of its community and protecting their data privacy, especially for non-native digital users, many of whom are learning technology as they go.
Jean has also made it an issue to look out for women and people of color in a legal space that can still be quite noticeably monochromatic.
"I've seen it change a lot just during the course of my career. At the time I joined the profession, there was still a generation of leaders [at the] law firm partnership [level] who went to college before it was co-ed or terribly diverse," she says with a laugh, "and the culture and opportunities for junior women and attorneys of color reflected that. It seems that in many in-house legal departments, those hierarchies aren't as rigid, especially with progress over time. The companies I've worked for are relatively diverse at all levels, and as a result I think the environment has been quite collaborative and equitable."
Jean serves on the board of directors of the National Asian Pacific American Women's Forum, the board of directors for the Association of Corporate Counsel – National Capital region, and has previously served on the women's mentorship committee for the National Asian Pacific American Bar Association.
"I try my best to go out of my way to be an informal or formal mentor for women and attorneys of color, especially as it is a group of people that seems to have the least access to mentors in the field," Jean says. "I try to keep my eye out for opportunities to continue supporting that pipeline."
---
A Wish Come True
Audrey Jean's mission of service runs deep, and she's proud of how different areas of legal work can serve older Americans in interesting ways. Thanks to her strategic transaction advice, AARP was able to bring onboard new charitable affiliates such as Wish of a Lifetime, which grants wishes to seniors. And because of her tech corporate counsel, AARP's Innovation Labs has developed or invested in cutting-edge products and technologies for older consumers.
A culmination of these various efforts came when AARP's Innovation Labs and the Wish of a Lifetime organization partnered to grant a special wish. Through the magic of virtual reality, they were able to grant a travel wish to the Grand Canyon for an applicant who was unable to travel due to COVID-19 restrictions.
"We were able to deliver the applicant a VR headset and virtual travel experience and fulfill a long-held wish even in such trying circumstances," Jean says. "Those are two different parts of my job that were able to come together and do something special for someone."
---
Ernst & Young LLP:
"Audrey is an inspiring client and privacy leader who works tirelessly to transform the privacy program at AARP, while also recognizing the rapidly changing risk landscape. We are proud to be her partner on this journey."
–Brian DePersiis, Principal