He's worked at the Securities and Exchange Commission (SEC) twice, been part of a major Capitol Hill firm, and served as a senior in-house lawyer at a pair of Fortune 100 financial services companies. Now, as executive vice president and deputy general counsel with oversight of US regulatory matters at PIMCO, Paul Cellupica is concerned with securities, risk, and commodities regulations that affect the leading investment management firm. He's also concerned with battling one issue that he's seen throughout his life and career: discrimination.
Cellupica's ancestors are from Isola del Liri, a small village outside of Rome. His grandfather emigrated from Italy to the United States with his fifth-grade education and experienced various injustices and biases upon his arrival. His experiences of discrimination without the necessary language skills and education to advocate for equal treatment motivated Cellupica to study law.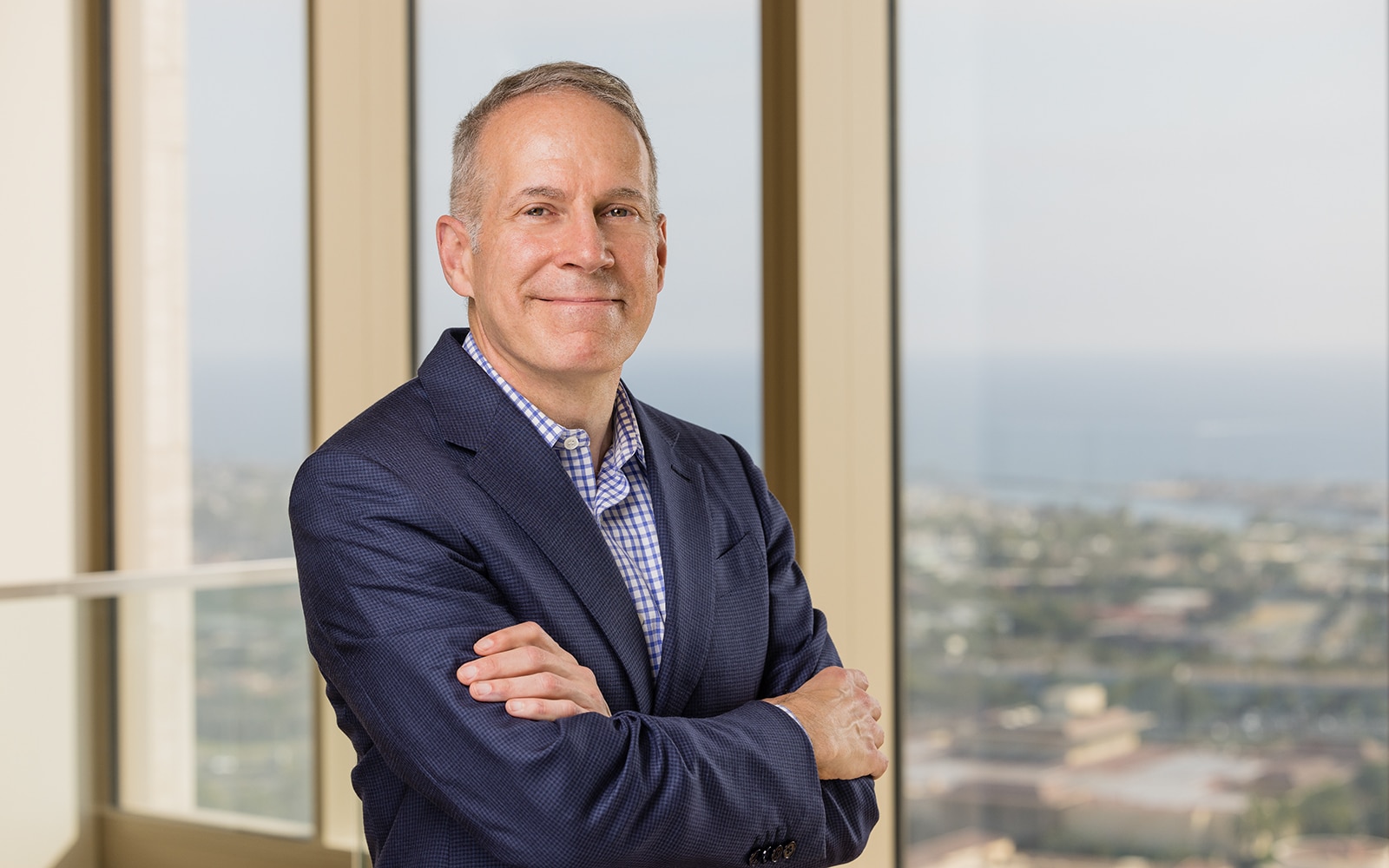 First, the young student enrolled at Harvard University to study government; he stayed in Cambridge for law school. It was the 1980s, when movies like Wall Street were popular. Although the securities markets were hot, headline abuses emerged. These events caught Cellupica's attention. "It's fascinating to see how legal and regulatory incentives change and influence business strategy," he says, adding that these factors pushed him more directly into corporate law and finance.
After four years as a law firm associate, Cellupica joined the SEC for the first time in 1996, in what he describes as a career and life altering move. He entered the agency as a staff attorney and was able to work on major enforcement matters including a well-known insider trading case and Sarbanes-Oxley implementation.
As Cellupica moved through firms and the government, he saw discrimination rear its head in various instances, and his interest in promoting equality continued during his later stints in lead roles at top financial services companies. Oftentimes, the intolerance was around sexual orientation and related issues. Cellupica was a strong advocate for New York state's freedom to marry bill and has continued to battle for equality and champion LGBTQ+ causes.
"I've heard comments in meeting rooms in my career when people assumed there are no LGBTQ+ people present, and that needed and needs to change," he says. "A lot of that type of change can be driven by lawyers."
Cellupica supported efforts in state legislatures and courts to advance marriage equality. Governor Andrew Cuomo signed the freedom to marry bill into law in June 2011. The US Supreme Court ruled that same-sex couples have a fundamental right to marry in June 2015.
PIMCO hired Cellupica in 2021. In addition to taking on oversight of the organization's interactions with regulators in the US, he stays current with shifting international activities, regulatory requirements, market developments, and anything with the potential to impact its business operations or impede its ability to fulfill a fiduciary duty to its clients.
As Cellupica settles into a relatively new role, he's enhancing policies and procedures to protect the business as it grows. The veteran with an eclectic background is also leveraging his financial knowledge as PIMCO expands its Alternatives business, including hedge funds and other private funds, in a challenging market. His time with the SEC is also proving to be a major asset, as Cellupica is able to see issues from multiple points of view, anticipate what the agency might want or do, and prepare PIMCO to implement the new rules they are likely to adopt.
"Paul Cellupica uniquely combines the perspectives of a regulatory insider and an industry veteran," says Michael Doherty, partner in the asset management practice at Ropes & Gray LLP. "He leads a talented, smart, inclusive, and forward-thinking team. Ropes & Gray is proud to work with Paul and PIMCO, and to share in their success."
"With his deep background knowledge of the SEC and asset management regulation, Paul fills his new role at PIMCO superbly," adds Robert Kaplan, partner at Debevoise & Plimpton. "Insightful and deliberative, with both business and regulatory savvy, he strategically evaluates alternatives and he brings a collaborative approach to finding solutions."
Cellupica has interacted with PIMCO from within the SEC and says he knew it as a place that would honor his interests in DEI and provide a supportive, non-discriminatory environment for all of its employees.
It's been roughly thirty years since Cellupica started his career and twelve since New York state enacted its freedom to marry law. He's still advocating for LGBTQ+ rights by participating with groups like Lambda Legal. Cellupica also works to build a sense of fairness and inclusion in his department and at PIMCO, as a whole.
Today, PIMCO has several employee resource groups and other programs designed to promote inclusion and diversity. One such group, PIMCO Pride unites employees of different sexual orientations, gender identities, or gender expressions.
"Paul is a gentleman who always respects whomever he works and interacts with," reflects Eric Dinallo, partner at Debevoise & Plimpton. "I have always marveled at his successful consensus-oriented management style driven, frankly, by his tremendous intellect but leavened with a self-effacing demeanor. He speaks convincingly in complete, fully edited paragraphs—but without any arrogance or showmanship. A true model of a counselor."
Valuing diverse perspectives helps PIMCO maintain its leadership in fixed income and ensures better outcomes and long-term success for employees and clients alike. The organization manages assets for corporations, pension funds, banks, individual investors, and more. It currently has about $1.82 trillion in assets under management.
"I'm here in part because I want to be in a place where peoples' backgrounds are valued, and it's important for leaders and managers to create inclusive environments that bring out the best in people," he says.
---
Dechert LLP:
"I have known Paul both as a regulator and a client. His defining professional qualities – intelligence, knowledge, focus, judgment, and good humor – serve him well in both roles. It is a real privilege to work with Paul."
–Douglas Dick, Partner
---
Expertise Spotlight
Debevoise & Plimpton is home to one of the premier securities practices in the country. With almost one hundred years of combined experience at the highest levels of the US Securities and Exchange Commission, we have an unparalleled, comprehensive understanding of the regulatory, compliance, and enforcement issues that impact investment advisers, broker-dealers, and other regulated entities.
Debevoise is a top law firm with market-leading practices, a global perspective, and strong New York roots. Our clients look to us to bring a distinctively high degree of quality, intensity, and creativity to resolve legal challenges effectively and cost efficiently. Deep partner commitment, industry experience, and a strategic approach enable us to bring clear commercial judgment to every matter. We draw on the strength of our culture and structure to deliver the best of our firm to every client through true collaboration.