By the time Nikki Pollard joined NorthStar Anesthesia in February 2021, the world had in many ways already adjusted to the COVID-19 pandemic. Even so, new challenges continued to appear, especially for attorneys.
"Lawyers in general are hired to have an answer or give a recommendation and to be firm in that answer or recommendation," Pollard says. "Because we are in a pandemic regarding a novel coronavirus, sometimes the answers aren't as clear."
As an associate general counsel specializing in labor and employment law, Pollard faces the challenges of understanding COVID-19 requirements as they pertain to NorthStar's employees. NorthStar provides outsourced anesthesia care to partner hospitals spanning twenty states. For Pollard, the company's scope means staying up-to-date on regulations across multiple jurisdictions, at a time when those regulations are in constant flux and no one has all the answers.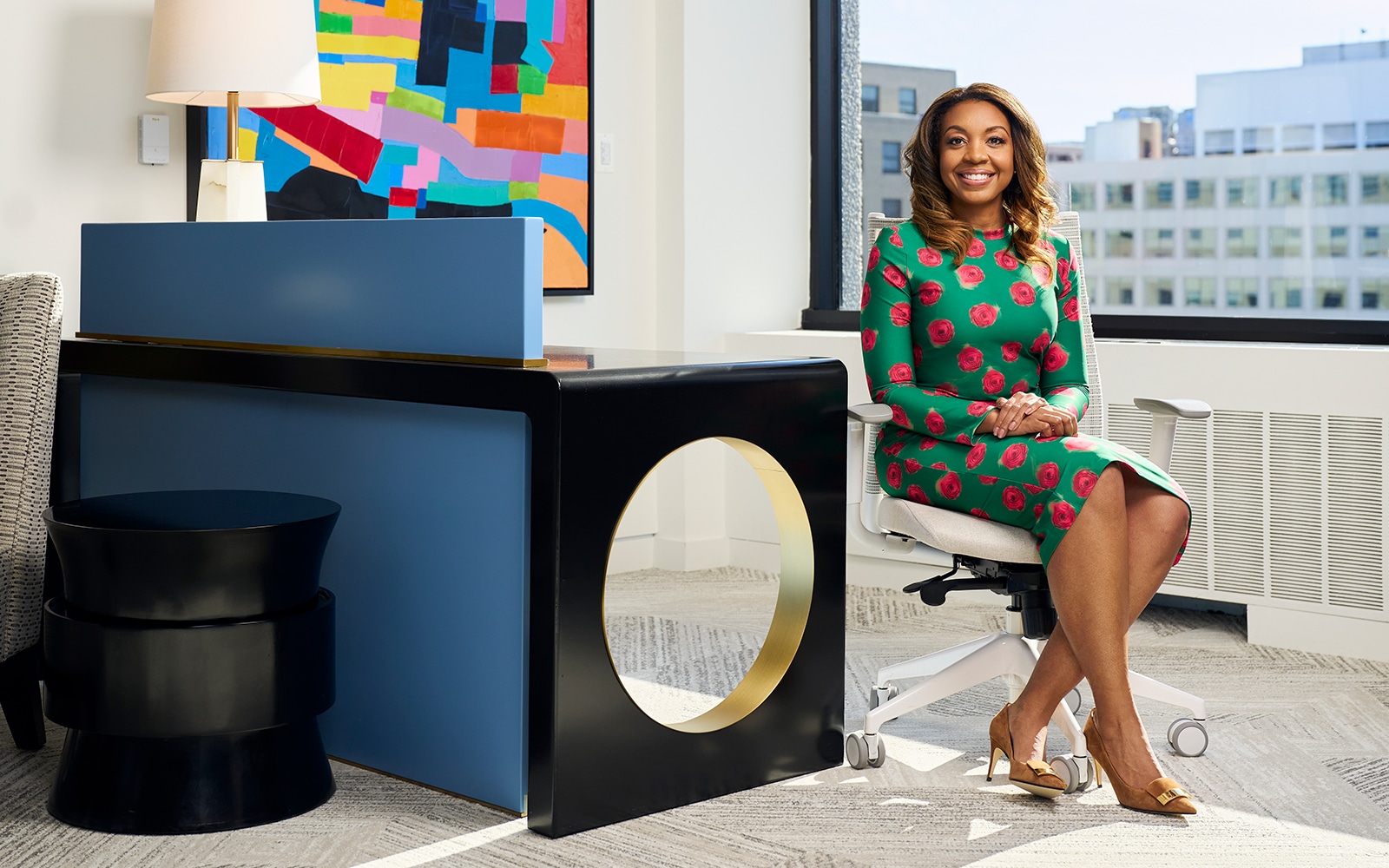 Pollard had her work cut out for her from the start—and not just because of COVID-19. "This is the first time NorthStar hired a lawyer dedicated to labor and employment. That's a little bit of pressure," she says with a laugh. Despite that pressure, she developed a well-organized approach centered around one primary focus, which arose out of conversations with company leaders in human resources (HR) and other areas.
"The most consistent concern was our employee policies, which needed to be revamped to align with our various markets," she explains. "I work in a specific group with the HR leaders, and we're actually creating all new employee policies."
Pollard has also revamped NorthStar's employee handbook, leave-of-absence policies, and paid sick leave policies––on top of advising on litigation, responding to administrative charges, and providing day-to-day advice to the HR team and company leadership. To set herself up for success in these regards, she prioritized getting to know the business and building relationships with her collaborators early on in her tenure at NorthStar.
"On the business side, I wanted to be really intentional about visiting some of our sites," Pollard says. "I did have an opportunity to go to one of our larger markets, sit with some of our clinical leaders, and get an understanding of how they run their department. That information helps me in my job, because if I don't understand the business and the pain points, it's going to be hard for me to give good advice on how to handle a particular situation."
During her site visits, Pollard learned more about NorthStar's strategies for managing employees on the ground in clinical and corporate settings. She now uses this knowledge to address existing problems and anticipate future issues.
Knowledge gathering plays a key part in Pollard's navigation of COVID-related matters as well. "Everything is moving very rapidly, and you have different federal requirements, state requirements, and local requirements all coming at you at the same time," she says. "I'm constantly on the CDC website so I can know the latest and greatest regarding the vaccine or any other types of restrictions. And I'm always looking at hospitalization numbers in different jurisdictions where we have employees who may be in a corporate setting, rather than a hospital."
These resources became especially important when the COVID-19 pandemic hit and she sought to learn as much as possible about its impact on the workforce. She determines how the latest information may impact NorthStar, then alerts her internal stakeholders of impending changes with as much advance notice as possible. "We're in a time where there are no easy answers. You have to accept that and level with your internal leaders on where you are right now. It may change in the next hour, but you have to do the best with what you have in the moment," she elaborates.
Fortunately, Pollard finds the culture at NorthStar ideally suited to a collaborative and informed decision-making process. "One thing that's unique about NorthStar is that it's not as hierarchical as other companies. Our executives are very hands-on, and they attend and facilitate many meetings I've been a part of," she says. "That's been very helpful for me to get information, interpret what's going on, and hear different points of view."
Pollard plans to remain in close contact with her internal partners and leaders moving forward. She will be evaluating return-to-office timelines as well as COVID-19 vaccine mandates and exemptions in various NorthStar markets, including markets the growing company will be entering for the first time. "It's going to be my job to make sure that we understand the labor and employment risks associated with certain markets and how to resolve those risks," she notes.
As NorthStar's business expands, Pollard anticipates a continuing expansion of her own role––a trend she has noticed throughout the pandemic. "Many cross-functional departments look to you as a labor and employment attorney because you're dealing with people, who are essential to the business. One thing I'm seeing with the pandemic is that you get a lot of stretch assignments," she says. "I've been asked to do things that are outside my comfort zone or that may not be my specialty."
For Pollard, there is a clear upside to those additional responsibilities. "It's another opportunity to learn the business, which is critical for any in-house lawyer," she says. "You're pushed to think of business or operational solutions, not just legal ones. It's brought more visibility to the labor and employment function and how important it is. Now is a great time to raise your hand, get those stretch assignments, and take that risk."
If COVID-19 has taught Pollard anything, it's the value of leaning into discomfort. "It's scary, but that's how you get to grow and expand your knowledge," she says. "And I'm a big believer in doing that."
---
Jackson Lewis:
"I have worked with Nikki Pollard for the past 5 years. In that time she has repeatedly set herself apart from other in-house counsel. She is a pleasure to be around, smart, extremely hard working, and deftly approaches balancing risk and business priorities."
–Jeremy Schneider, Principal