Michelle Bogosh has been an avid rock climber since 2015. The hours spent at indoor climbing facility Brooklyn Boulders near her home in Chicago are the only time all week that the senior counsel of litigation and e-discovery doesn't have to multitask. She only has to focus on that next hold, the shifting of her weight, and navigating the right path to the top.
"Before you start, you try and map out your plan, but, inevitably, that is going to change as you make your way up the wall, and you have to be able to adapt quickly," she explains. "You're constantly reassessing as you move forward while still staying true to your original plan. I think that's a spot-on analogy for what I do every day in litigation."
Bogosh knows a thing or two about adaption. After graduating law school in the late 2000s, the young lawyer entered one of the worst job markets in modern history. Initially thinking she would stay in the government or nonprofit sphere (Bogosh earned her stripes in the often-heartbreaking world of abuse and neglect cases in Chicago's Cook County), suddenly no one was hiring.
The lawyer moved into contract work and ultimately found her way in-house. Bogosh's nontraditional path hasn't been easy to navigate. Perhaps that's why she is spearheading diversity, equity, and inclusion (DEI) work at Archer Daniels Midland (ADM) in addition to her already extensive list of responsibilities.
She has found a way to support women in niche areas like trucking and maritime law that skew heavily, heavily male. The path may not have been clear, but Bogosh has continued the climb and is now pulling up those behind her.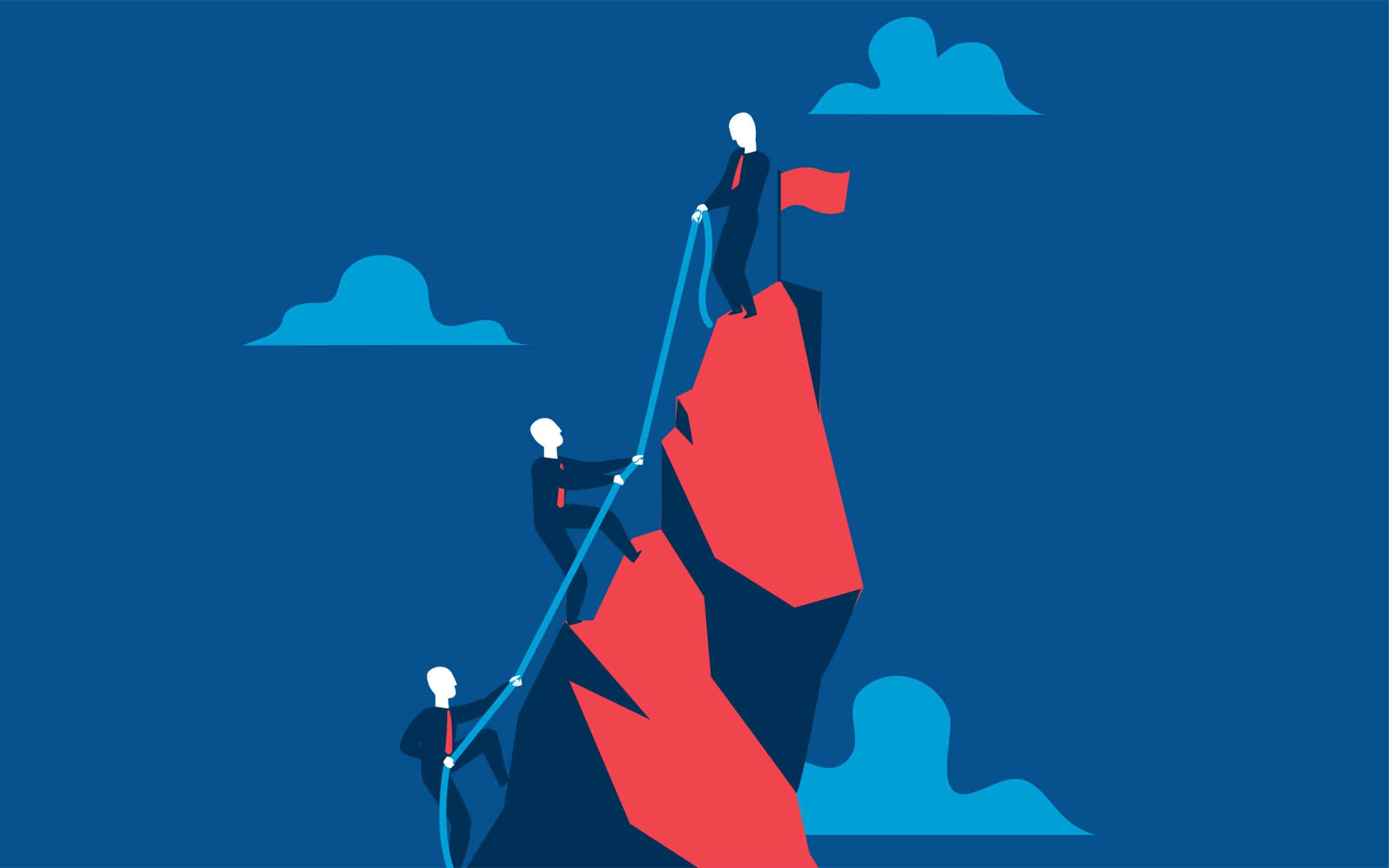 At ADM, Bogosh says she's proud of how committed her organization is to issues of innovation and sustainability. She notes that her team is always eager to innovate, whether it's sourcing out new products to enable faster and more efficient ways of searching and reviewing data or her litigators examining new ways to assess cases early.
The senior counsel says she's greatly enjoyed partnering with ADM's transportation team to continue finding new ways of making transportation more sustainable. The innovation in that space, particularly, is fascinating to the lawyer and she enjoys helping carve a path for that growth.
With such a wide purview, it's incredible that Bogosh has also become the de facto leader of DEI efforts at ADM. "This isn't about a role or a title," she says. "This is just an issue that has become more and more important to me over the years, and I've taken a lot of time to help us continue to grow in this space."
The senior counsel says the women's employee resource group at ADM has "exploded" over the last two years, and it's made issues of representation, mentorship, and development all the more relevant. Bogosh makes decisions for who ADM hires as outside counsel, and in that role, she's able to encourage those firms to provide diverse candidate pools and to make sure it's not just some kind of box-checking exercise.
Bogosh also makes it a point to work directly with young outside counsel in ways that don't just ensure a good working relationship between ADM and the firm. Instead, she provides coaching and support that will one day make them great in-house counsel in their own right.
"Those younger associates often don't get to see the whole team, so I make it a point to ask to work with everyone involved, so I can give them feedback and hopefully be a resource for them as they grow throughout their career," she says. "I think one of the best things you can do for diverse talent is to help them grow throughout their career."
The next generation of lawyers is noticing. While speaking on a panel for Tulane Law's Admiralty Law Institute, Bogosh and the rest of the all-female panel was approached by two younger female attorneys. "They said it was the first time they had seen an all-female panel speak on a substantive topic," she recalls. "We were speaking about indemnity and defense in insurance and contracts, not being female lawyers."
It's an important distinction. While Bogosh and her counterparts were aware that a panel of women might be seen as novel, they were more focused on the fact that it was a chance to speak on a subject they all had significant experience in. Just years ago, an all-woman panel for its own sake would have been the goal. Now it was just a happenstance. That's real progress.
"It reminded me that it matters that people see you out there doing these things," the lawyer says. "We're moving forward. It's taking time. But we're moving forward."
It's a phrase that is as applicable to Bogosh's day-to-day as it is to her time on the rock wall.
---
"Cozen O'Connor is proud to support Michelle Bogosh and everyone at Archer Daniels Midland in their mission for sustainability and innovation. We are pleased to celebrate their continued growth and success."
–Tia C. Ghattas and Jeremy J. Glenn, Members
---
Salley Hite Mercer & Resor LLC:
"Michelle is a clever strategist, passionate advocate, and fearsome opponent. Salley, Hite, Mercer and Resor are proud to partner with Michelle on the complex litigation she manages throughout the United States. Michelle not only understands the intricacies of her cases, she excels in creating collaborative teams."
–Amy D. Hotard