L.A. Law is fondly remembered by many as one of the greatest legal television series of all time. Applications to law school rose due to the glamorized presentation of the profession in the late eighties and early nineties, and some practicing attorneys even reported that the television show affected how they dressed. Lance High admits that the show also inspired his own journey to law school; however, he quickly realized how unrealistic Hollywood's representation was.
"The rigor to excel in a law school class is nothing like a television show," he says, adding that law school is very different from the day-to-day practice of law. "Law school gives you a sense of what is it like to be in the hot seat and to speak in front of a group of people. But I would venture to say that there is not a huge correlation between the successful practice of a lawyer and law school itself."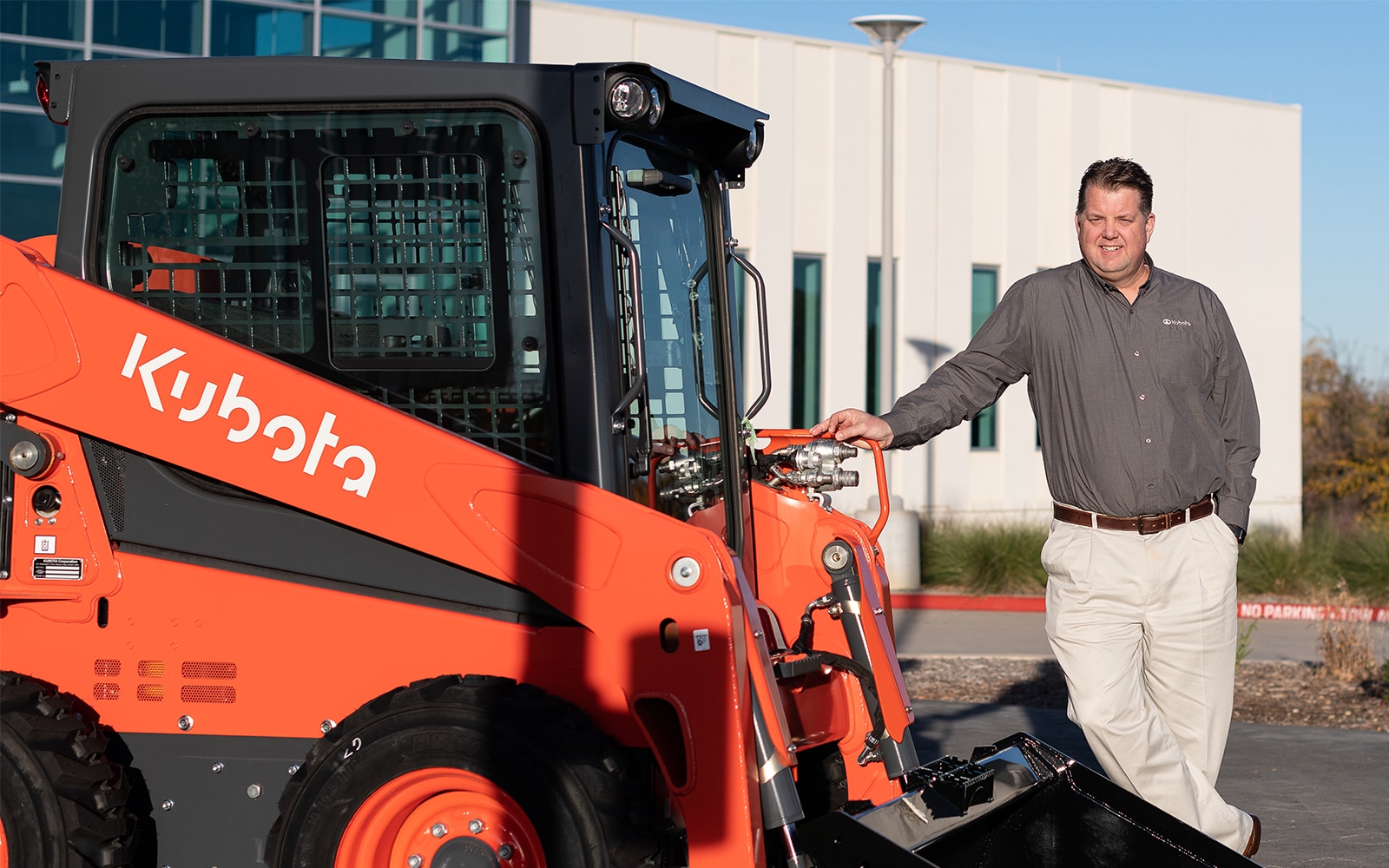 High earned a joint JB/MBA degree from William & Mary Law School, hoping someday to take his litigation and business acumen in-house. However, when he graduated in 1993, the legal market was tight, and the US was heading towards a recession. The young lawyer started with a local practice in his hometown of McLean, Virginia, and cut his teeth on domestic relations and residential real estate matters.
"It got me into court working with clients and judges directly," High reflects. "I gained experience on my feet. There's nothing like going to general district court and being in the gallery of several hundred people waiting for your case to be called. Judges are running through cases of all matters, of all types, and you realize that when you get your moment, your pitch has got to be succinct and focused. You know right then and there whether you've won or lost. But there's no luxury of time because you're on to the next matter."
High then went on to practice at much larger law firms, including Weil Gotshal & Manges LLP and K&L Gates LLP, before going in-house at Caterpillar in 2001. He spent nearly two decades at the machinery manufacturing giant, rising through the ranks of the legal department and ultimately serving as chief ethics and compliance officer and associate general counsel for litigation. "It was a tremendous experience," he says. "I got a chance to see the world through the jobs that I held there, and it was a chance to have a global impact on the company."
High spent several years living and working in the Asia Pacific region during his time with Caterpillar. That international experience serves him well at Kubota North American Corporation, which has a Japanese parent company. "I had a general sense of what I was getting into at Kubota," High explains, noting that Japanese business culture is very consensus-driven.
He continues, "As the general counsel here in North America, a lot of the issues that come to my desk have an interplay with the parent company in Japan. That takes an awareness of what needs to be communicated and an ability to work collaboratively with Japanese colleagues who may not understand the US legal system, but who can communicate best in the native language. They know the organization back in Japan and know how to get that consensus built. So, you have to understand the business culture of the company."
The GC adds that the experience overseas with Caterpillar prepared him for the role he holds today at Kubota North American Corporation because of the breadth of issues crossing his desk. He gained exposure to various elements of the law and various areas of expertise, including litigation, intellectual property, employment, trade and regulation, and ethics and compliance. "I learned from Caterpillar's general counsel at the time the importance of team building, delegation of authority, and making sure people not only maximize their utility but also maximize their career potential," High says.
In his GC role for the Japanese equipment manufacturer, High is charged with managing a team of fourteen lawyers and staff who are organized into major practice groups. He explains they handle anything that comes up, including matters related to product liability litigation, intellectual property, regulation, supply chain, dealer management, product distribution, and more.
When he joined the company in 2020, High encountered a variety of challenges, perhaps the most challenging being the height of the COVID-19 pandemic. There was the difficulty of meeting and integrating into Kubota's team, who were working remotely at the time, but also the fact that Kubota was not spared from supply chain issues that affected manufacturers worldwide.
"At the beginning of pandemic, it was all about getting products into ports and across borders," he says. "Whether you're waiting on parts to incorporate into your product, or you're waiting on a piece of industrial machinery for the factory floor, the pandemic gummed up the supply chain for everything. And, I think that's what every manufacturer has been dealing with for the past couple of years. Now, as we're coming out of the supply chain crisis, inflation is hitting everybody, and that poses a different set of challenges for our business."
While High's role as general counsel means he's at the center of many decision-making processes, he knows when to draw upon the expertise of the Kubota legal team. In his time playing football at Dartmouth College, he learned valuable lessons about teamwork that he still draws on today.
"As an offensive lineman, you're one of five people who work arm-and-arm to make sure the play is being executed. That means understanding what your role is and maximizing your impact within that role. As linemen, we didn't look for the limelight, and I operate the same way today," he says.
This mentality aligns with High's leadership approach today at Kubota. "I recognize that the role of a lawyer is to set our beliefs and our ego aside for the sake of the company and for the benefit of the client," he says. "And that means making sure we have the right expertise assigned to handle the company's legal matters. We have tremendously talented people here, and it's my job to make sure that we tap into that talent to deliver the greatest benefit to the company."
Industry colleagues have come to admire High's management style over the course of his legal career. "Lance's commitment to family and teamwork is an inspiration," says Daniel W. Bir, shareholder at Polsinelli. "He leads with passion and humility and handles difficult problems with grace and forethought. It's been an honor to work with and learn from Lance for nearly two decades."
Throughout his career, High has faced adversity, and grit has been one of his greatest assets as he navigates high-stakes uncertainty—in fact, it's been a major factor in his success.
"We all have to deal with failures at some point or another," he admits. "You might not get the verdict that goes in your favor or maybe you don't get the job that you want. But there are few things in life that have an immediate effect or have no solution to them. You have to persevere, keep going, and have confidence and creativity to find the next step."
---
Expertise Spotlight
Polsinelli's litigators have deep experience defending and protecting our clients against products liability, premises liability, and catastrophic injury claims that often go to the heart of their businesses. Our litigators approach each case the "Polsinelli Way"—with a laser focus on our clients' business goals and an eye toward case resolution that prioritizes those business objectives.
Our products liability and catastrophic injury attorneys draw on Polsinelli's extensive resources. This includes partnering with attorneys with deep industry knowledge and experience in legal service areas to formulate a comprehensive litigation approach for our clients. Our clients range from publicly traded, multinational corporations to privately held companies spanning a variety of industries who manufacture and distribute a variety of products, including automotive, construction, agricultural, and heavy earth-moving equipment, electronics, chemicals, pharmaceuticals, medical devices, asbestos, cosmetics, and food.
Our goal is to resolve cases efficiently while also protecting the economic and business sensitivities that affect our clients' bottom line. As such, we also assess alternatives to trial, including alternative dispute resolution options and strategies.
Polsinelli is recognized by BTI: Litigation Outlook and by U.S. News and Best Law Firms for its success in products liability litigation.
---
"Over decades litigating matters with Lance High, we've witnessed his success transforming litigation teams, compliance programs and law departments—all while keeping a laser focus on the business strategy he is supporting and defending."
—Gilbert S. Keteltas, Leader, Commercial Litigation Team
---
"We have worked with Lance at Kubota and at his former company. He is a true visionary in the areas of litigation and compliance and makes all of his attorneys—both inhouse and external—feel an integral part of the company's legal team."
—Dion Hayes, Partner