In 2020, the National Center for Women and Information Technology reported that although women total 57 percent of the general workforce, they hold just 25 percent of the professional computing jobs. In the same year, just 7 percent of those in the computing workforce were Asian women, 3 percent were African-American women, and 2 percent were Hispanic women.
Despite the low numbers, recent years have shown an upward trend regarding roles for women in the male-dominated fields of computing, technology, and data science. In fact, the numbers have been on the rise since 2018, when only 15 percent of data scientists were women. That figure was up to 18 percent in 2020.
While most women in the field are working in entry-level or junior management positions, many companies are understanding and embracing the need to move women into critical leadership roles. Suchitra Narayen, Bridget Logterman, and Maura Sharp are in impactful positions at Informatica, a data-driven software development company with five thousand customers—including eighty-four Fortune 100 companies.
All three leaders came to Informatica from different industries, and they are leveraging their unique backgrounds to help the leading company work with large customers across various sectors.
Narayen is Informatica's vice president and deputy general counsel of commercial legal in North America. Born in India, she started her career as an oil and gas lawyer and moved into tech litigation and intellectual property by taking jobs with companies like Acer, Sun Microsystems, and Oracle. "Suchitra is a rare combination of razor-sharp legal skills with an intuitive understanding of data, statistics, and technology," notes Sirisha Gummaregula, chief operating officer at QuisLex.
Logterman—who is vice president and deputy general counsel of corporate, securities, and governance—joined in 2018 after leading companies through IPOs and complex transactions in both private practice and in-house positions. Sharp earned her degree in journalism, graduated from the University of Texas School of Law, and went to Hong Kong to manage international legal affairs for JCPenney. Now, she serves as Informatica's vice president and deputy general counsel of employment and compliance.
With thousands of well-known clients, multiple leading-edge services, and over a billion dollars in annual revenue, Informatica is a sophisticated, evolving, complex, and fast-moving organization. Its proprietary software gathers and arranges massive amounts of data into organized sets that clients can harness to make informed business decisions. Narayen, Logterman, and Sharp have been working behind the scenes to build and monitor the legal policies and processes that protect Informatica as it hires new employees, builds strategic partnerships, and creates new lines of businesses.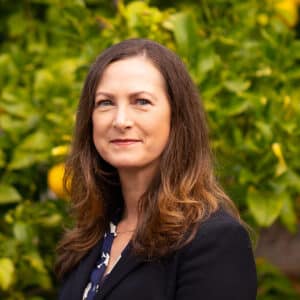 In recent years, Informatica has focused on migrating data to the cloud. The move gives customers new opportunities to scale but also opens up more risk and security concerns. "Lawyers working in tech have to watch for emerging trends and move quickly as the company pivots," Narayen says. "If you enjoy learning new ways of thinking and solving new problems, this can be a great industry."
Informatica is active in thirty countries. The sheer size combined with changes in the industry, the COVID-19 pandemic, and other emerging trends have given each person in the legal department new opportunities to get involved in many areas as they handle litigation, complete mergers, and encounter issues related to sustainability, diversity and inclusion, security, and privacy. Each leader has also been working on one major project: Informatica's initial public offering.
The preparation started in the first quarter of 2021 when the leaders formed teams and built a data room filled with charter documents, agreements, equity grants, and other information that the underwriters and auditors would need. They worked together to restructure top-level corporate entities, refinance debt, and establish public-company processes to get all workstreams running in harmony. "We wanted to be well prepared so we could pick an underwriter, flip the switch, and hit all of our aggressive deadlines," Sharp says.
Although the legal teams had Informatica ready for the spotlight, launch day was not without incident. Storms delayed and diverted flights to New York as leaders gathered to finalize pricing on the eve of the IPO. Finally, on October 27, 2021, Narayen, Logterman, and Sharp stood on the floor of the New York Stock Exchange and watched their executive team ring the bell to signal the start of the trading day. Informatica had raised $840 million and is listed on the NYSE as INFA.
Narayen, Logterman, and Sharp are excited about what's ahead—both for Informatica and for women in technology. "It can be hard to work in legal and tech fields as a woman, but we're in a good cultural moment now as companies are truly pushing to make big strides in all areas of diversity," Logterman says. "This is the first time in my career that I've seen real intentionality. Hiring women is a priority in our company and in the industry as a whole."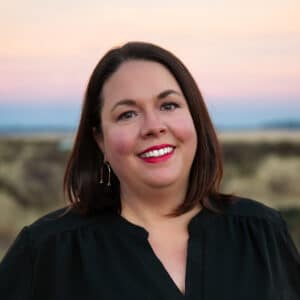 The company has been developing new products and working to maintain its momentum ever since, and its legal leads are educating their colleagues about insider trading, codes of conduct, anti-corruption, and other aspects of conducting business as a public entity.
Recognizing that retaining and promoting women and minorities is crucial, Informatica has a partnership with Coursera to empower and equip employees to learn the necessary skills to move into positions of leadership. Stereotypes and discrimination still exist, but the women at Informatica say things are getting better. They still encourage female students to pursue their ambitions in legal and STEM fields. "You'll still hear a lot of subtle and not so subtle messages about appropriate career choices for women," Narayen advises. "Disregard them all and go after your dreams."