It's barely a surprise Giselle Huron is leading the way at one of the most innovative companies in the world. After all, she's always been creative, curious, ambitious, and talented. As a young girl, Huron danced, played the piano, and studied martial arts. Later, she went to Princeton University to pursue a pre-med track as a neuroscience major. She started a web design company, dabbled in biotech, and even considered a career in obstetrics and gynecology.
Huron ultimately took a job as a paralegal, attended Harvard Law School, and began a career in intellectual property. Today, the senior counsel is a member of Google's Trademark Legal team and leads the anticounterfeiting efforts at Google.
In these varied experiences, Huron sees a common thread. "It's storytelling," she says. "My work and interests have always been about telling stories, making connections, sharing experiences, and learning from one another."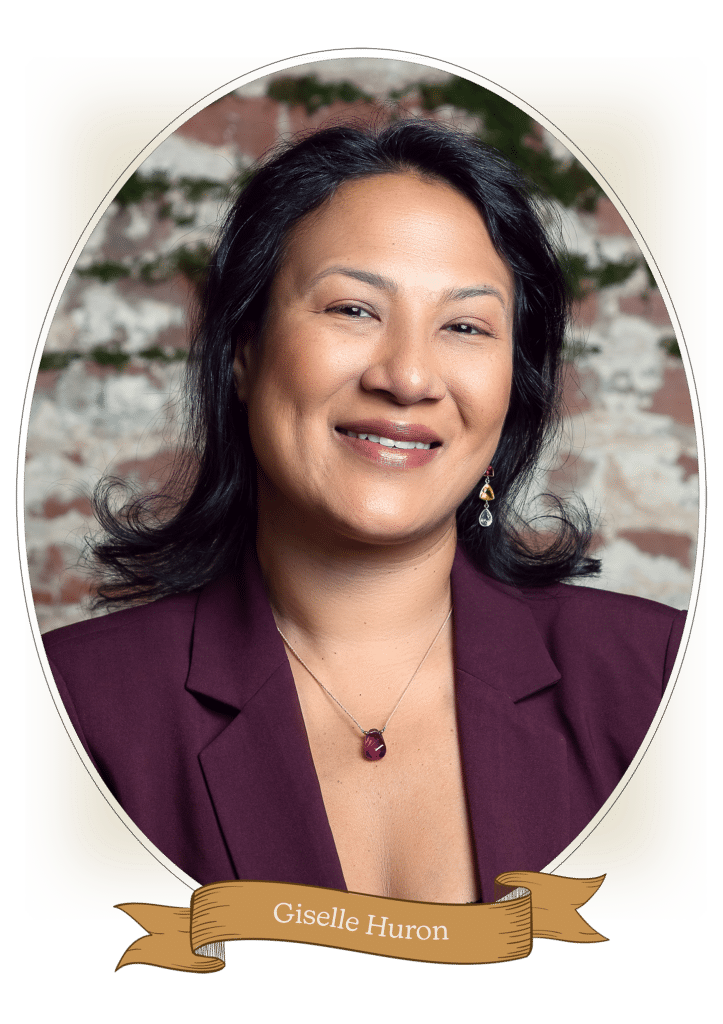 At Princeton, a young Huron did independent work combining theater techniques and therapy modalities to help people understand personal trauma and tell their own stories well. Likewise, her law classes were all about communicating, crafting narratives, and making connections.
Experiences as a pre-med student and at Harvard Law also developed in her a passion for helping others find their voice. "Information levels the playing field. If you don't have the tools to tell your story, you're not going to be heard and find your place," she explains.
It's a lesson Huron learned from watching her own mother raise her on her own. The petite woman from the Dominican Republic came to the US without a mastery of the English language. Although she didn't always understand phrases or culture, she could find creative ways to tell stories, make connections, and navigate life.
In the first part of her legal career, Huron spent many years climbing the ranks of litigation teams at big New York firms where she specialized in new technology and intellectual property. Although Huron was thriving and developing specialized expertise, dry investigations and internal tasks left her yearning to apply her skills in the pursuit of something more creative. She made a shortlist of companies she would leave firm life for, and Google topped the list.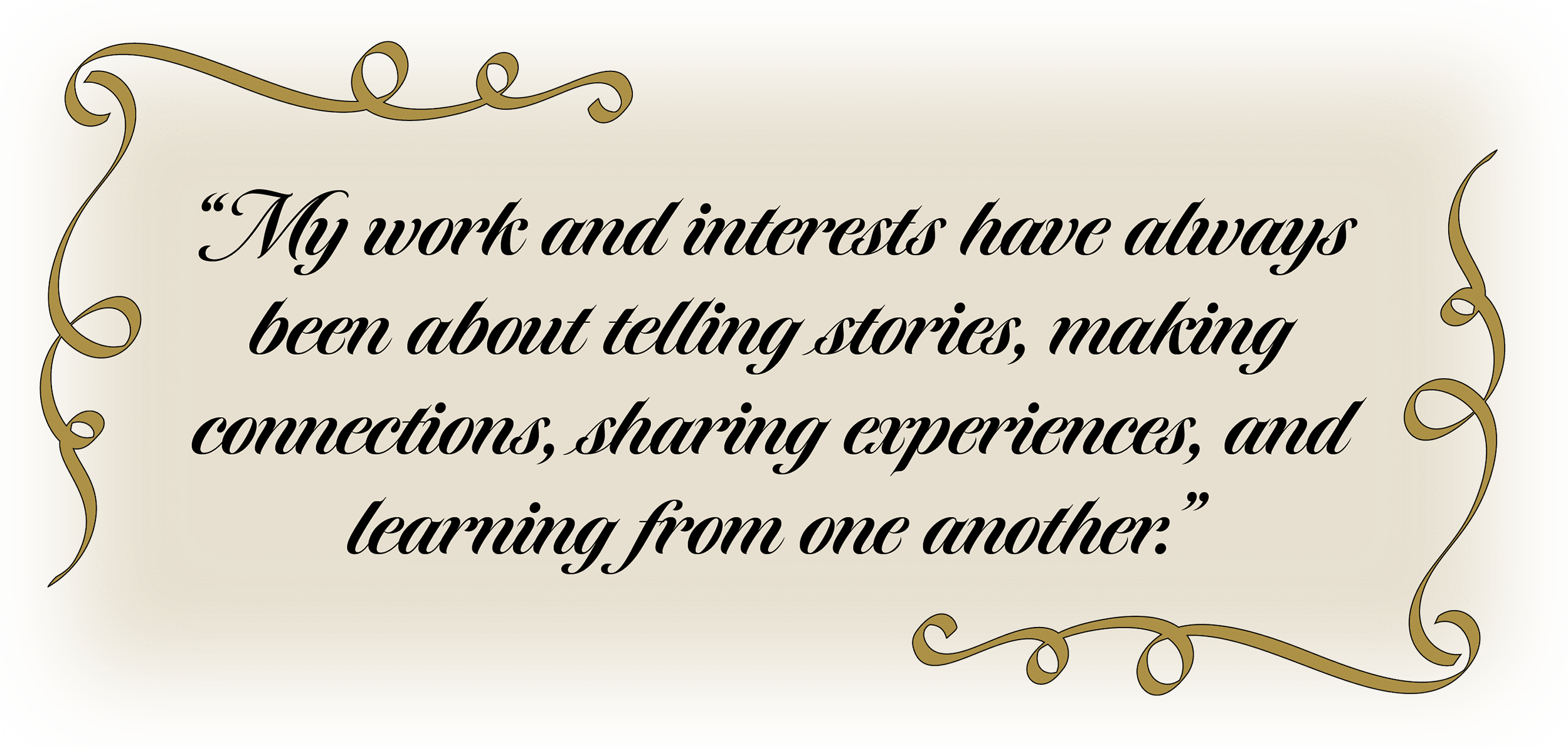 In 2013, Google reached out, and Huron jumped at the opportunity to join the technology, cloud, and computing giant. As she interviewed, Huron was aware just how rare the opening was. "I wanted to come work here because I recognized that Google was unlike other employers I could work for," she explains. "I knew Google would be one of the very few places that is actually making law in the IP space." The innovative company is constantly advancing and entering new markets and introducing new products and form factors early, before precedents have been set.
Google's overall mission is to make the world's information available. Huron and her colleagues see themselves as the guardians of that mission. "The Google Trademark Legal team is responsible for protecting and enforcing the company's many major, global brands. In support of Google's mission, we take a balanced approach to enforcement, focusing on misuses of our brands that harm or confuse users, and being mindful of valid expression to avoid overreach," she says.
In her tenure with the company, Huron has worked on several notable projects, including the Pixel brand, which covers its phone and mobile hardware line; Glass, a hands-free device; Terra Bella, a satellite imaging system; Stadia, a cloud gaming platform; and Pokemon Go, the massively popular augmented reality mobile game. She's had to navigate complicated issues related to IP and trademarks as well as the novel application of emerging technologies. She's been in the control room for a satellite launch, developed strong relationships with developers, and explained intricate technologies to the United States Patent and Trademark Office.
In 2016, Huron set out to establish Google's internal anti-counterfeit team from the ground up. Counterfeiting and unauthorized sales pose a risk not only to Google, but also to its customers. Those users may be drawn to lower price points with fake items that mimic Chromecast, Pixel, and other authentic devices, but those knockoffs can let bad actors steal passwords and other valuable information, and pose physical safety hazards.

Huron's group is putting appropriate guardrails in place to protect users, maintain trust, and keep its brand value—and it's doing so in the most "Google way" possible. They are not only executing the fundamentals by recording trademark rights with Customs offices in dozens of countries and shoring up supply chain security, but also affixed a beautifully designed hologram sticker to Pixel phones and other Google products. When counterfeiters started replicating the sticker, Huron led a cross-functional effort to release a second version. Now, Google uses a QR code on all products. Users can scan the label to gain instant access to their device's memory, type, color, market, and other key identifiers. If that user believes they've purchased a fraudulent product, he or she can then report the problem to the proper authorities.
"It's very enjoyable to work with Giselle," says Jan Liu, managing partner at LexField Law Offices. "She can always inspire outside counsels to be creative and business oriented [when] thinking [about] legal solutions. In leading anti-counterfeiting projects, she has demonstrated her impressive ability to organize various service resources and master diverse and complex projects and issues."
As Huron devotes her professional life to helping Google empower people to tell stories, she aspires to do the same in her personal time. She teaches students at Columbia Law School how to navigate corporate America and find their place. She also serves as board president of Ariel Rivka Dance (ARD), a dance company that is committed to championing female creatives through original choreography, commissioned music, and curated family and educational programming. In fact, ARD supported dancers who lost income during the COVID-19 pandemic by creating remote performances, hosting virtual workshops, and continuing to experiment and push the limits of the medium. ARD led a corporate movement session for members of Huron's own team at Google.
As a first-generation professional woman of color, Huron carved out space by being creative and pushing boundaries, always being willing and open to try new things, and advocating for herself with a focus on personal goals and finding balance. Her advice for others today? "Don't be content to let others dictate your path while you follow along and hold on for the ride," she says. "Be bold enough to tell your own story, and then help others do the same."
---
Expertise Spotlight
LexField Law Offices provides a full spectrum of intellectual property services in China, including strategic counseling, prosecution, enforcement, and litigation. Our work covers trademarks, patents, copyright, entertainment, anti-unfair competition, internet, and anti-trust.
Our clients include many Fortune 500 companies as well as up-and-coming startups in industries such as telecommunications, automobiles, information technology, life sciences, consumer products, pharmaceuticals, energy, and chemical engineering. We have an extraordinary track record of helping them to protect their IP rights and navigate complex regulations in one of the world's most active markets.
Our professionals are graduates of top-tier Chinese, Japanese, European, and American universities, and we work in English, Chinese, and Japanese languages. In addition to our IP expertise, many attorneys have experience in industries outside of the legal world, which adds to the insights and skills we offer to clients.
LexField has been consistently ranked as a top-tier firm for contentious and prosecution trademark and patent work by several industry publications, including Chambers, Managing Intellectual Property, Intellectual Asset Management, and World Trademark Review.
Credits
Writer Zach Baliva
Editor Brittany Farb Gruber
Design Direction Rebecca Kang
Photographer Sheila Barabad Sarmiento