William Marcum has had a lifelong interest in traveling, which led him to join the US Navy right out of high school. The son of a coal miner, he grew up in southern West Virginia and hadn't had the opportunity to leave the surrounding tristate area; he chose the Navy in large part to see the world. His passion for travel continued beyond his years in the military, and after his time in the service, he eventually embarked on several study abroad programs in Europe.
His first military deployment was with NATO, working with his Canadian, British, and French counterparts. "I spent a lot of time with the foreign navy overseas and just really liked the different cultures, the foods, and everything," Marcum says.
While serving in the military, Marcum developed key skills that would aid him in his career journey. He points to the discipline and structure that were instilled in him along with a passion for learning. The internet became prevalent at sea during his time in the Navy, allowing him even more access to education. The time he spent reading while on board sparked an interest in global politics and the subjects he'd end up studying in undergraduate and law school.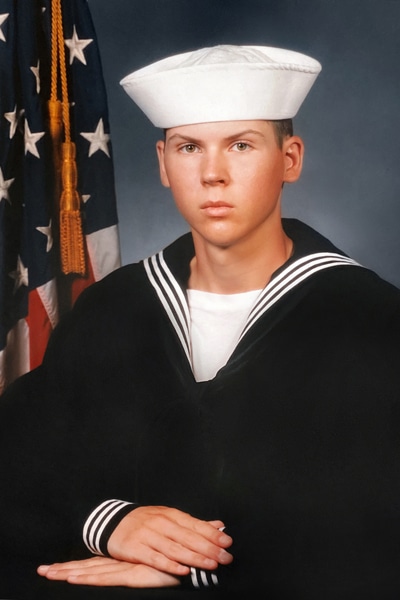 After being deployed twice in the military and graduating from law school, Marcum was ready to stay closer to home; he took a position at a midsize law firm, which gave him the opportunity to expand his knowledge base. "I got to do a lot of different things, practice a lot of different areas of law for a lot of different clients in a lot of different industries," he explains. The scope of his work was wide and included white-collar criminal defense, healthcare law, data privacy, and cybersecurity.
Marcum then transitioned to a larger national firm, where he focused on bigger mergers and acquisitions rather than litigation. He got the opportunity to go in-house at the utility company NiSource, whose pipeline segment would eventually be acquired by TC Energy. He's since been in two in-house roles: his first centered on managing land and projects, conducting acquisition work, and building pipelines all over the country. He now works as senior legal counsel of litigation for labor and employment law.
The in-house aspect of the role particularly appealed to Marcum. "The structure is more similar to what I was accustomed to in the military," he says, adding that he liked the more defined goals and structured chain of command. "A lot of times in private practice, you don't really know what your client's goals are. You're focused more on the matter and trying to win a case and not really on the business objectives of the company. I think it suits me better to have the mission to complete."
TC Energy gave Marcum the opportunity to delve deep into different parts of the business to better understand not only the company but the industry as a whole. "It's very important to find a company that allows you to grow, develop, and explore the areas that interest you," he says.
His responsibilities include complex litigation, reviewing large contracts for privacy language, assisting the cybersecurity team with risk assessments, and day-to-day human resources matters. Marcum's work requires him to interact with many departments within the company and work with external counsel on litigation proceedings.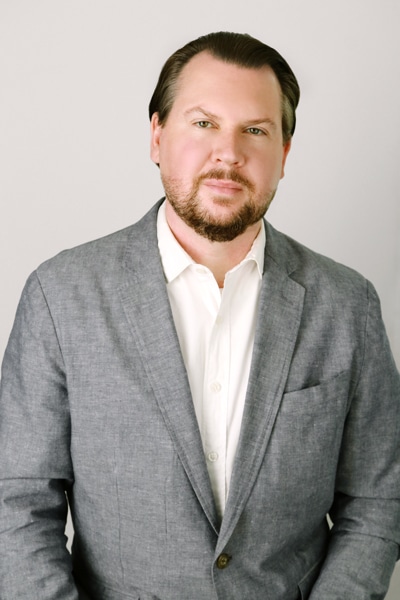 Because he's involved in so many different aspects of the business, Marcum often finds himself advising various teams. "You don't have the luxury of time to step back, plan, research, and think strategically," he explains. "Someone needs legal advice, and they'll need it ASAP. You have to really trust yourself, your knowledge, and your competency to provide the legal advice your internal clients need and help them manage risk appropriately."
Marcum is currently focused on implementing a culture that adapts to data privacy. Because states have different laws governing data, privacy, and cybersecurity, he says, people may not even realize they're dealing with private information and can accidentally violate regulations.
Another ongoing focus for Marcum is sustainability, as TC Energy works to safely, reliably, and ethically deliver the energy that North Americans need. "We want to be stewards of the environment," Marcum says, explaining how the company strives to work with renewables, listen to landowners, and make sure they are good neighbors in the communities where they operate. The operation spans North America, requiring collaboration within the company to accomplish their mission each day.
From his leadership in the military to his senior positions in the civilian world, Marcum has learned how to facilitate the cooperation necessary to accomplish the company's goals. "If you think people are going to do what you ask them to do just because you're in a position of authority, then you're only going to get short-term results," he says. "People have to really trust you and realize you're looking out for them, and that you wouldn't ask them to do anything you wouldn't want to do yourself."