When Tony West joined Uber in 2017 as chief legal officer, he knew he wasn't coming to the most famous name in rideshare technology to simply maintain course. As the first official hire of new Uber CEO Dara Khosrowshahi, he was there to provide the ship a new rudder. The well-publicized findings of former Attorney General Eric Holder and his firm, who were brought in to assess Uber's workplace culture, highlighted forty-seven changes that needed to be implemented (all of which were supported by the company's board of directors) to help the company earn back the trust of both its employees and customers.
West immediately made a decisive move to forge a new direction for Uber's legal team. He hired Tammy Albarrán, one of the main architects of the Holder Report, as chief deputy counsel.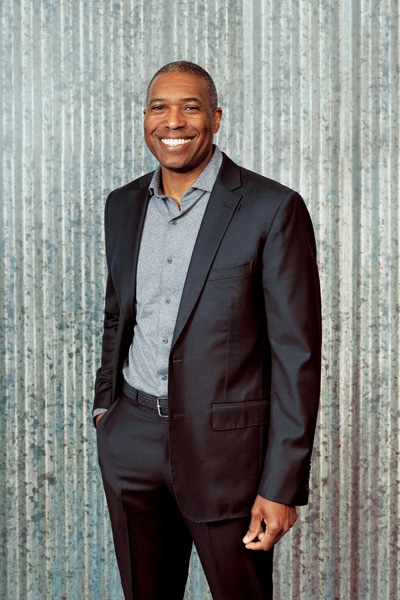 "Tammy is not only a brilliant lawyer, she's someone who knew the company well and understood exactly what we needed to do," West explains. "I knew instantly I wanted to have her as a part of my leadership team. The knowledge and unique perspective that she brought was incredible, as was her judgment and leadership."
It's one of many sweeping changes that West, his legal team, and Uber as a whole have undertaken to better maintain what he calls the social pact that companies make with their communities. "Companies exist because society allows them to exist," West says. "The quality of people's lives can be enhanced by our company, and I want to continue to uphold our end of that bargain."
The Uber legal team is on the frontlines of these efforts, and through initiatives and public commitments the company has made, the ship appears to be heading for calmer waters.
Safer for All 
West also promoted Katie Waitzman, who has been at Uber since 2015, to associate general counsel. (Overall, ten of the sixteen people on West's leadership team are women.) She has overseen numerous initiatives to evolve the company's protocols when it comes to women's safety. "These are important issues that we need to talk about, and we are embracing transparency when it comes to these difficult conversations," Waitzman explains. "It's important to talk about where we started."
Uber met with more than two hundred women's advocacy groups and sexual violence prevention groups while reworking its policies and processes to make them more survivor-centered. The most poignant takeaway for all three attorneys was a better understanding of the journey of sexual assault survivors.
Those collaborations led Uber to make numerous changes to its technological platform, and the legal team was also able to spearhead safety initiatives. In one major change, the company eliminated mandatory arbitration for survivors of sexual misconduct. "This was a decision that was obviously a bold one, but we knew it was the right move," Waitzman says.
"When we were having these conversations, I was initially very wary because lawyers are naturally very risk-averse," Albarrán adds. "But it was Tony that really convinced me. He said that if we can make the platform safer for women, we will make it safer for all. That just stuck in my mind."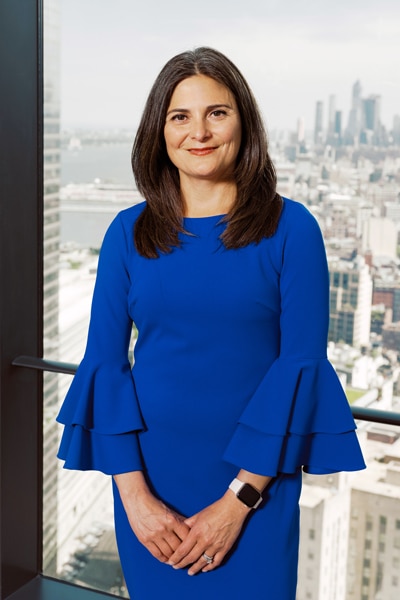 Equity and Opportunity
As chair of Uber's Racial Equity Leadership Council, Albarrán, who is of Mexican descent, has helped lead Uber's commitment to diversity and inclusion as well as its public dedication to be an antiracist company.
"Uber's announcement was an acknowledgment of the very unique role and responsibility it has to fight racism," Albarrán explains. "It's a public pronouncement of our vision to achieve equity in our products, in our workforce, and in the communities that we serve."
Uber has publicly committed to doubling its Black representation in leadership; it has also doubled its charitable giving efforts for the communities that can most benefit from aid. In addition, the product and engineering teams are working on designing and building more inclusive products. Uber has also partnered with NGOs and other experts to develop anti-racism education for its employees, earners, and users.
The legal department at Uber has launched a robust preferred counsel program, making diversity a top priority. "I do think it's important for us to leverage our purchasing power by demanding diverse teams and driving business to firms that value diversity so a firm's bottom line will be negatively impacted if they don't walk the talk," Albarrán notes. The program uses a proprietary formula to not only assess a firm's commitment to D&I but also measure their progress in advancing those goals. Rather than addressing a number or quota, Uber evaluates which attorneys are being placed on projects that will help increase their experience and seniority.
Some initiatives, such as being transparent about diversity numbers and tying executive compensation to D&I goals, were already underway, but others were a direct reaction to the killing of George Floyd, Breonna Taylor, and numerous other people of color by local law enforcement. "The question was never 'Should we respond to the events of the last year?'" West says. "It was a question of how we were going to respond."
A New Direction
It becomes clear during the interview how deeply both Albarrán and Waitzman believe in the company's top leaders—particularly West. After West makes joking references to why Albarrán would leave a high-profile firm job for Uber, or why Waitzman would remain at the company after the tumultuous period it had, both team members explain their decisions.
"I've known Tony for almost two decades, and I respect him not only as an exceptional lawyer and inspirational leader but also because he is genuine, humble, and a person with incredibly high integrity. Under his leadership, I knew I could have an impact here," Albarrán says.
"I have to agree with that," Waitzman says. "Uber has presented novel legal challenges that put us at the intersection of technology and society. Leaders like Tony and Tammy have given us a rudder of transparency, integrity, and accountability to rely on, which is especially important in the context of crafting industry standards and policies that are often the first of their kind."
West is highly experienced, having held the top legal role at PepsiCo and served as associate attorney general for the US Department of Justice over the course of his nearly thirty-year career. But his role at Uber is a little different: he's helping shape the culture and vision of the company in a very public way, a task that isn't expected of most CLOs. He seems happy to do it, though, because his company has committed to a very simple ideal: doing the right thing.
"This job was a chance to put together all of the different skills and experiences of my life to help identify a set of values that we could articulate and rally around," West says. "'Do the right thing' isn't just about the legal organization; it's the rudder for the entire company. It's our North Star."
Important Changes From the Inside Out
Since the radical shakeup at Uber in 2017, the rideshare company has sought to build a different kind of company culture. Under the leadership of CEO Dara Khosrowshahi and CLO Tony West, Uber has renewed its commitment to both its employees and millions of drivers and riders. Since 2017, Uber has taken the following steps:
Ending forced arbitration for victims of sexual assault in order to give survivors more control over how and when they tell their stories
Engaging more than two hundred women's organizations and anti-sexual violence advocates to guide changes to the company's legal policies and processes
Committing to wider transparency, including publishing the 2017 report compiled by former Attorney General Eric Holder that details the internal changes that needed to be made at the company and a first-of-its-kind safety report in 2019 disclosing serious safety incidents related to the Uber platform
Utilizing the company's purchasing power to put firm diversity as one of the highest metrics for its preferred counsel program
Committing to hiring more diverse talent for positions of leadership
Continuing Dedication to Safety
Uber has continued the evolution of its platform by offering more safety options for drivers and riders alike.
An emergency button in the app allows riders and drivers to connect directly with 911 in case of an emergency. The feature shows one's real-time location and trip details which, in select cities, can be texted or automatically sent to the 911 dispatcher.
Uber's Ride Check feature can detect rare events like unexpected stops or possible crashes and prompt Uber to reach out to both the rider and driver to offer assistance.
The Trusted Contact feature allows riders to designate friends and family members with whom they can be prompted to share trip details in real time during every ride.
***
Gibson, Dunn & Crutcher LLP:
"Tony West is a visionary who utilizes his platform to help organizations move the needle. He was instrumental in our efforts to increase Black lawyers by 66%. We are immensely grateful to Tony and Uber."
–Theane Evangelis, Partner