Stacia Jones has more than twenty years of experience as a labor and employment lawyer under her belt. So when lululemon approached her with the opportunity to lead its rejuvenated IDEA (inclusion, diversity, equity, and action) platform, she really had to think about what she wanted for her career. Now, in her position as the global head of IDEA, Jones says her legal training comes into play every day. And while this may be her first position where she doesn't primarily function as a lawyer, she's well versed in leveraging her background to increase diversity and improve company culture.
Prior to joining the athletic apparel and lifestyle brand, Jones did short stints at Microsoft and MFR Law Group. Before that, she spent eleven years in-house at Abercrombie & Fitch (A&F), and the last three years as vice president, associate general counsel, and chief diversity and inclusion officer.
During her tenure, Jones and her team worked to transform the company's global employment and D&I efforts, including a new hiring and review process designed to eliminate unconscious bias. They also expanded associate engagement and broadened efforts to impact customers, suppliers, and other business partners. Before A&F, she spent eight years as external counsel with Vorys, Sater, Seymour and Pease.
Jones joined lululemon in 2020 after the company pledged to become a global leader in driving meaningful, lasting change in diversity, equity, and inclusion. Though lululemon had a DEI program before Jones joined, "like a lot of corporations, after George Floyd was murdered and the racial reckoning came, there was a renewal of commitments to DEI," she says.
The company had "in-depth conversations with its underrepresented employees as well as individuals in the communities they serve on how they could drive change both internally and externally," Jones continues. "Those conversations resulted in the formation of IDEA—I like to refer to IDEA as inclusion, diversity, and equity in action."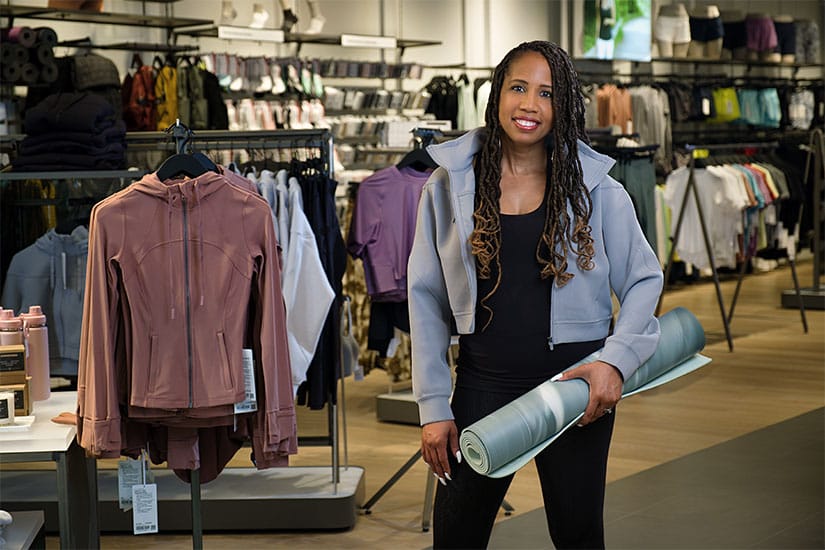 For companies and their employees to fully reap the benefits of DEI, Jones says that diversity, equity, and inclusion must be given a proper platform to operate—and IDEA does just that. "IDEA is not just a simple program or human resources initiative," she explains. "It's a critical business function that feeds into each level of the organization and is essential for us to be the impactful company that we are."
IDEA already has more than twenty team members. Currently, they're in the process of reviewing all the company's policies, practices, and procedures that touch employees, ambassadors, and guests—and taking the necessary actions to drive change. So far, IDEA's efforts have culminated in three advisory committees, several task forces, an executive steering committee, multiple work streams dedicated to the cause, and eight employee-led resource groups.
IDEA's efforts don't stop there, though. Over the last year, IDEA has worked cross-functionally with other teams to diversify lululemon's talent pool; create a more robust process for workplace investigations; find new ways to listen to employees and take action; roll out a career development program; and start the global internship program.
"We've been really strategic and aggressive with our approach," Jones says of IDEA's accomplishments thus far. "What you see with IDEA right now is something that was sparked in 2020 and that has catapulted beautifully into a multifaceted, sustainable program that is driving change globally. My team, as well as the lululemon organization as a whole, has a serious bias for action. That is, when we say we're going to do something, we do it full force."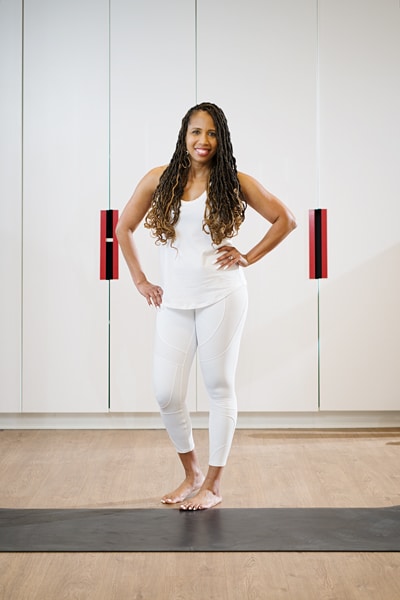 While Jones may not have predicted the path her law career would take, she's certainly grateful for the way it transpired. "Handling employment law matters day after day, I was able to connect with the humans on the other side of it," Jones says. "I saw how the wrong actions made by companies impacted individuals' professional and personal lives. I was inspired to help companies build cultures of inclusion where each person, regardless of their background, felt like they could grow."
Jones's success as an employment lawyer, combined with her passion for building cultures of inclusion, have even resulted in additional, exciting opportunities outside lululemon. In 2021, she was named the inaugural Dean's Impact Scholar at the University of Washington's Michael G. Foster School of Business.
As part of this achievement, Jones provides strategic consulting advice to the Associate Dean of Inclusion and Diversity as well as the Foster Diversity Committee. Additionally, she teaches an undergraduate course on the intersection of DEI with employment law, employee activism, and customer influence. "The opportunity to advise and teach on something that I'm passionate about is extremely rewarding," Jones says. "It's something I've always wanted to do, and I'm thankful."
***
Vorys:
"We have partnered with Stacia on diversity, equity, and inclusion, in one capacity or another, for more than twenty years. Her passion for, and commitment to, doing the necessary work are unmatched."
–Jolie Havens, Partner