"Even when you have great skills and experience, you're never fully prepared to step into your first general counsel role," Nathan Vitan says. "You just have to dig in and be willing to learn as you go."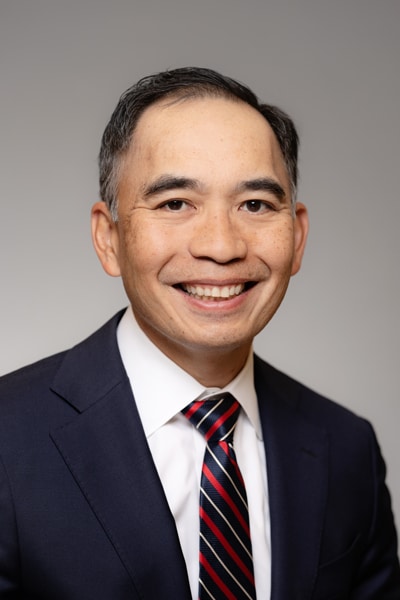 For Vitan, stepping up to the general counsel role happened rather suddenly. He had been at Public Storage for three years when his predecessor, Lily Hughes, left the California-based company in 2019. The company then tapped Vitan, a veteran lawyer who started with Public Storage as vice president and chief counsel of litigation and operations, to take on the top legal role at the organization.
Public Storage is the world's largest owner, operator, and developer of self-storage facilities; the real estate investment trust (REIT) has more than 2,600 properties in 39 states and generated about over $2.7 billion in revenues in 2020.
Although the timing of Vitan's promotion was a bit unexpected, he was ready for the challenge. "I was fortunate to have Lily as a mentor because she was intentional about giving me opportunities to develop beyond what I was originally hired for," he says.
Although Vitan was hired to manage high-stakes litigation, he started handling other critical matters for the company, including privacy, information security, and marketing. He also started providing corporate governance and securities support to PS Business Parks, an affiliate of Public Storage.
These opportunities gave Vitan the diverse experience the general counsel of a large public company needs and helped him step into his new role. Still, he says, the first few months were like "drinking from a fire hose." Every day, he found himself dealing with a new issue as his legal team navigated everything from litigation to risk management to business strategy.
"The general counsel is a true multidisciplinary role that requires full visibility into the whole enterprise," Vitan says. "There is no other legal position where it all comes together in the same way."
Strong relationships—both internal and external—have helped him manage the transition well. "I have trusted advisors and mentors within our organization and outside. Counselors need their own counselors," Vitan says. Internally, he's focused on taking the time to cultivate good relationships with subject matter experts who have detailed knowledge about the company, its clients, and its competitors.
Vitan's dedication hasn't gone unnoticed by his colleagues outside the company. "I have had the opportunity to work with Nathan on many different types of cases involving a breadth of challenges," says Christopher Nevis, vice chair of the general liability practice group at Lewis Brisbois Bisgaard & Smith. "Nathan is highly skilled at identifying issues, making sure the right people are involved, and working with outside counsel to develop a sound strategy to achieve the best results."
Today, Vitan leads a small but mighty team of seven attorneys and six paralegals. The lean structure means everyone stays busy, and although managing the volume of work within the department can be a challenge, Vitan sees it as an opportunity. As a leader, he tries to give everyone on his team the same chance he had to develop new skills.
One of Vitan's litigators reinvented herself as a privacy expert; he now turns to her when Public Storage faces key privacy issues. "It is gratifying for me as a leader to see my team develop and grow into new areas," he says. "It's good for them as individuals, it's good for the team, and it's good for the company."
Like the rest of the company, Vitan's legal team is a diverse group of professionals, comprising a majority of women and people of color. He is proud to work for a company with a workforce that is 69 percent female and 52 percent people of color, and with 39 percent of the company's managers being women. Vitan maintains a commitment to diversity by hiring the best candidate from a broad pool.
As technology takes center stage and changes the way consumers and businesses interact in the pandemic and post-pandemic world, Vitan and his team are ensuring Public Storage has the right safeguards in place to protect privacy. In early 2020, the company brought a new contactless online rental platform to all of its 2,600 properties within less than a month.
More than half of Public Storage's new customers now select eRental accounts. Customers also can use an app to open doors, gates, and elevators. They can also manage accounts and make changes without visiting a Public Storage location. To Vitan, these changes underscore the need for his team to be agile and open to developing and expanding its expertise into new areas.
Vitan is currently helping his team deal with lingering uncertainty as the nation and world recover from the COVID-19 pandemic. "We just have to make sure we don't lose sight of the human element," he says. "We have business imperatives, but we know everyone also has personal concerns."
Public Storage established a fund to help property managers and other employees with testing, extended leave, childcare, and other needs. In his own department, Vitan is careful to check in with each employee and avoid the dreaded virtual-meeting fatigue.
In May, Public Storage held an investor day to give an update on the company's long-term strategy and growth initiatives. "We're ready to move forward and come together again as we execute against our plans to step into the future," Vitan says. "There are always challenges to face in every year, but this is an exciting time to be a general counsel at a company like Public Storage."
---
Expertise Spotlight
Lewis Brisbois' General Liability Practice comprises more than six hundred attorneys nationwide who have successfully represented defendants in significant exposure cases in numerous general liability areas. The group has provided a defense for myriad property and personal injury claims, for both businesses and individuals who may be insured or self-insured.
While the attorneys within the firm are equipped to handle a wide variety of matters, we excel in the litigation and trial of catastrophic injury, wrongful death, and complex litigation cases. The partners and senior associates in this group are seasoned and well-respected trial attorneys who have broad trial experience. Our attorneys have been cited by the National Law Journal for obtaining one of the "Top Ten Defense Verdicts of the Year" and have received other prominent recognitions.
We regularly defend all manner of businesses and organizations, both public and private, in a wide variety of premises liability actions and successfully defend bars and other hospitality organizations against claims resulting from the injury or death from the sale of alcohol to intoxicated patrons or minors. We also represent a range of commercial transportation entities, including bus companies, trucking companies, emergency vehicles, and auto liability insurers.