Mary Kibble recognizes that, back in 2007, it wasn't all that rare for a lawyer to want to go in-house at some point in their career. They just usually didn't do it right out of law school. But that's exactly how she ended up at Schneider Electric, the European global specialist in energy management and automation.
At the time, Schneider had just acquired American Power Conversion Corporation and was seeking out a corporate intern to help lighten the workload. Kibble landed the role with one year to go at Roger Williams University School of Law. She eventually got hired full-time as legal counsel; today, she serves as the company's assistant general counsel and head of global corporate governance.
"I consider myself extremely lucky to have found the right company—one that was willing to take chance on an attorney who didn't have any experience at the time," Kibble says. She specifically credits Peter Wexler, Schneider's senior vice president and chief legal officer, who was general counsel of American Power Conversion Corporation when she was hired.
"Peter has always been dedicated to finding young professionals from different backgrounds," Kibble says. "Luckily for me and others, even though he is incredibly busy, he prides himself in investing in supervision and training programs, as well as developmental exposure. He's connected the younger team with mentors who really understand the role of an in-house lawyer."
Today, as an in-house lawyer herself, Kibble has seen her work evolve from the management of Schneider's Secure Power entities in the US to having her own global team, and reporting directly to Wexler as a member of his Global Legal Leadership team. Kibble's Global Corporate Governance Team is responsible for all of the company's legal entities, with limited exception.
"There's been a steady trajectory to my career," Kibble says. "Schneider's legal department is a unique place in that it allows space for a new lawyer to grow professionally and really define a career path progressing fairly rapidly over not too long a period of time." Kibble also acknowledges Wexler's dedication to the retention and development of women into senior leadership positions.
A significant portion of Kibble's work deals with subsidiary management, which Wexler has always viewed as its own discipline rather than letting it fall by the wayside, as is common at other companies.
"Over the years, it's been an area where we've built a strategy and a way forward through a more complex compliance environment for Schneider," Kibble says. "The biggest challenge posed by governance and subsidiary management in a global market stems from regulatory complexity, as well as the continual changes to regulations across so many jurisdictions.
"We're operating in so many geographies that there's just an inherent increased risk exposure on the governance side," she adds. "To navigate that, you're going to need a systematic approach to the management of your legal entity's structure and robust corporate governance policies. You want as much consistency as possible."
"Varied backgrounds, cultural experiences, and perspectives are key to the success of a large cross-border transaction. There's that feeling that we're all in this together."
To achieve this kind of streamlining, Schneider has partnered with Citco and its Global Subsidiary Governance Services team that manages most of the company's entities on a day-to-day basis via its single-point-of-contact model.
As Kibble describes it, having a one-stop shop and a trusted partner in Citco has resulted in invaluable benefits, including a comprehensive compliance calendar, accurate and up-to-date corporate records, synergistic M&A activity support, adherence to the company's key policies, and compliance and control across an ever-expanding number of jurisdictions. Prior to Schneider's collaboration with Citco, there was potential mismanagement given there was a different method of entity management in almost every country of operation.
"Now there's just a general accountability to the overall process," Kibble says.
The second vital part of her job is corporate transactional support—an area she's become very familiar with, thanks to Wexler's support and guidance and the tutelage of another mentor, Germaine Gurr, Schneider's former vice president and deputy general counsel.
"Germaine was in charge of all corporate transactional work for Schneider at the time," Kibble says. "Her role comprised everything from mergers and acquisitions to joint ventures, financing transactions, large-scale carve-outs, and internal restructurings. She shared this continual growth mindset that she has and really took the time to include me in everything, making sure I got visibility with management and key decision-makers."
When Gurr left Schneider to go back to the law-firm world (in a sort of inverse of Kibble's own career), Kibble stepped into her current role and became more involved with corporate transactions. Coupled with subsidiary management, her workday involves a lot of juggling due to Schneider's multinational presence.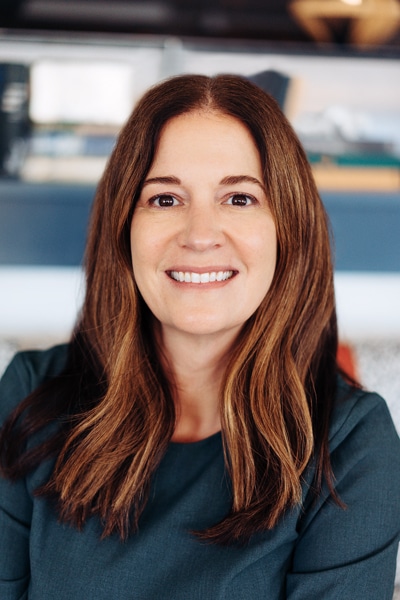 Gurr, now a partner at White & Case's global M&A practice, still admires the work that Kibble is doing. "Mary Kibble is a consummate professional and the person you want on your team: focused, sharp, reliable, considerate, and accountable," Gurr says. "Mary has always taken on tasks and new responsibilities in stride and with confidence. Her ability to think about things logically and methodically truly makes her an amazing asset."
In addition to Citco, there's another essential—though maybe not as obvious—component for successfully navigating such a large legal entity and increasingly complex cross-border and carve-out deals: a prioritization of diversity, equity, and inclusion (DEI). As Kibble explains, many of Schneider's transactions have a scope that requires a truly global mindset.
She cites the company's 2020 acquisition of Larsen & Toubro's Electrical & Automation business in conjunction with the Company's JV partner Temasek as an example—one that spanned four continents and ten jurisdictions, and involved the outside counsel of both White & Case and AZB & Partners in India.
"Varied backgrounds, cultural experiences, and perspectives are key to the success of a large cross-border transaction," Kibble says. "There's that feeling that we're all in this together. We're all working toward this common goal. Schneider is committed to offering equal opportunities to everyone, everywhere, and wants their employees—no matter who they are, or where in the world they live—to feel uniquely valued and safe to contribute their best.
"The Global Legal Department under Peter views diversity, equity, and inclusion as crucial to their overall success and imperative to drive the innovation, collaboration, and high performance necessary to execute on the most challenging and complex deals."