Indigo Vice President and Deputy General Counsel Marc Meunier speaks fluently and passionately about sustainability, biologicals, and carbon. This from a man who previously worked in industries ranging from healthcare to real estate. Learning about a business is what he most enjoys about being an in-house counsel.
"It was a steep learning curve," he says about joining the global agricultural technology company. "But I have a high degree of curiosity." When he joined Indigo in 2016, "I really poured myself into understanding the agriculture industry to make myself as much of an expert as the stakeholders."
Meunier credits a childhood in which he "moved around a lot" with shaping his career and life choices. He was born in France. His father worked for a construction company, and the family moved from country to country, primarily in North Africa. "I lived in five different countries by the age of eight, when we moved to the United States," he says.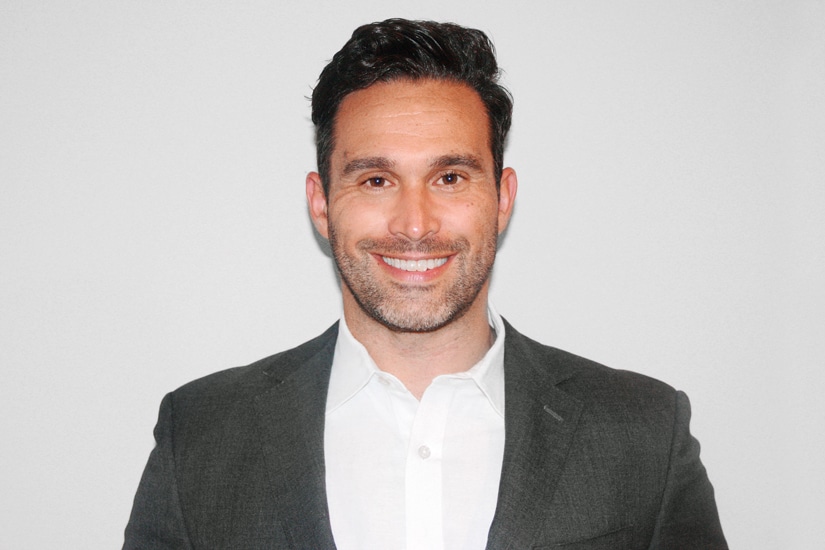 "Traveling and meeting different people in the early part of my life instilled a natural curiosity in me," he says. "This intellectual curiosity lent itself to the study of law and helped me get to understand the issues so I could solve problems, which is ultimately the big part of being an in-house attorney."
Meunier also credits John Grisham's courtroom thrillers, which he read "voraciously" in high school, with giving him "this built-in passion for what I perceived the law to be," he says. "I still enjoy a good legal novel."
Indigo's mission is in part to create the tools to help growers harness nature naturally to create more sustainable agriculture and food. The company's reputation as a leading-edge "disruptor" in the food space is what drew Meunier there from Johnson & Johnson, where he oversaw legal matters in over twenty countries. "I was responsible for the change in their distributor-focused go-to-market strategy in emerging markets to going direct," he says. "It was a fairly broad role, and every day was different, which is unusual in a big company."
His role also encompassed more typical corporate responsibilities, albeit within "a great, great company," he says. "There's a reason Johnson & Johnson is repeatedly cited as one of the best companies to work for. But I was interested in the kind of work I previously did for them, which was ever changing and where you felt like you had an impact."
In interviews, Meunier was impressed by how passionate the Indigo start-up team was about the company's mission. "I was really drawn to the opportunity to help start something from scratch."
"I really poured myself into understanding the agriculture industry to make myself as much of an expert as the stakeholders."
While Meunier doesn't get many opportunities for Grisham-esque courtroom drama, he is impressed with what Indigo has accomplished in his almost five years with the company. In that time, Indigo has grown from a company of around seventy employees to over one thousand. He expresses personal satisfaction with creating the right legal framework to operate Indigo's broad spectrum of businesses as well as the company's expansions into Latin America, Europe, and India.
"The company is a game changer in facilitating the way agriculture is done," he says. "There is no political lens to what we're doing. The practices we are promoting are all about being good stewards of the land, which resonates with our farmers."
As Indigo has grown, so has Meunier's role. For his first few months with the company, he was the only attorney. "My role at that time was as you'd expect at a typical start-up," he says, "which is to do everything that's needed. Today, my role has evolved. I have a bigger team and my job is to focus on key initiatives, such as M&A, debt and equity financings, and strategic partnerships."
At present, Meunier has eight attorneys on his team. In regard to his leadership style, he credits Indigo General Counsel Paul Dacier with being a mentor. "His view of leadership is that you have to trust your team and empower them by giving them the flexibility to do things their way," he says. "You don't want to completely let go of the wheel, but rather stay involved when needed and be a continued resource if they are at an impasse. That's how you retain talented people—by giving them the room to grow and to build their skills."
Meunier met his wife while studying finance at Syracuse University. Their three children, aged seven to nine, "keep us busy," he says with a laugh. Working from home during the pandemic, he cherished the time he got to spend with them during these formative years.
Reflecting on the unlikely career path that led him to Indigo confirms for him that "it is important to take risks in life," he says. "Moving to Dubai when I was twenty-nine for a job opportunity was not a clear-cut or easy decision, and later, moving from Johnson & Johnson to a start-up was questionable, especially as a father of three. But sometimes you've got to take a chance in life."
---
Foley Hoag LLP:
"Marc is an outstanding lawyer, with the rare combination of technical legal expertise, commercial focus and leadership. We've had the good fortune to work alongside Marc and we are delighted to congratulate him on this recognition."
–Alex Aber, Partner