The summer after her sophomore year at Princeton, Gail Zarick was doing engineering research work in a professor's lab for the summer when he asked why she'd joined Army ROTC. He believed that extracurricular work was just a distraction from learning the technical skills of engineering; from his perspective, Zarick says, the goal was to be the best you can be at one particular thing, and the rest doesn't matter.
Zarick believed, though, that developing leadership skills and a broader perspective on the world would be relevant to her career. "I was willing to go out of my comfort zone and join the Army to build those skills," she says.
It was the right move for her, and for the last twenty-one years, Zarick has worked for IBM as IP counsel—a position that allows her to use not only her training in mechanical and aerospace engineering and her expertise in intellectual property law but also the wide variety of skills she gained before joining IBM.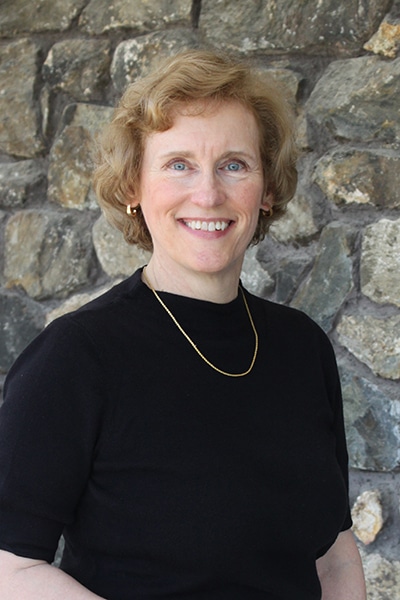 After college, Zarick went on to complete a three-year active duty tour as an officer in the US Army Ordnance Corps, a branch that provides weapons and logistical support for the rest of the Army. She remembers noticing the incredible diversity of the people she worked with there.
"I think it really helped to broaden my perspective and see all of the strengths that [diversity] brings," she says. The biggest lessons she learned during her time in the Army, though, were about leadership: not only doing the right thing but learning to speak up and empower others to do the right thing as well.
Zarick then worked as an engineer for a few years before deciding to become a lawyer. "One of the reasons I decided to become an engineer is that I was fascinated by the impact of technology on society, and I wanted to be a part of that," she says. "When I made the decision to go to law school, the motivation was the same. Technological innovations have a huge impact on the world, and the law plays an important role in the middle of that."
That's made her a perfect fit at IBM, an organization known worldwide for seeking the best and the brightest to advance its technological innovations. Zarick spent several years of her career with the company at IBM's T.J. Watson Research Center in Yorktown Heights, New York.
"I was providing support to clients who were researchers from all around the world," Zarick says. "Every day, I was encountering amazing ideas and brilliant people, and the diversity of experience and people really resonated with me in that environment."
Innovation and how it influences society is a fundamental interest of Zarick's and one that often guides her in what she decides to do next. Several years ago, she noticed that cybersecurity issues were becoming a major issue in the world and asked senior management if she could support a new division of IBM: a security division that helps organizations to keep their data secure from cyberthreats.
"I foresaw that was an area that was going to have a big impact on the world, and I wanted to contribute my skills to that," she says.
Zarick appreciates the ways in which her job has allowed her to apply her previous experience to new challenges, from working with researchers to corporate licensing to corporate litigation, and to develop new skills. "I like to see connections," she says. "In the law, I see common threads and connections from what I learned in the Army or as an engineer. I'm able to take a holistic approach and see the broader perspective. Sometimes, if you don't take a giant step back and take a look at the big picture, you can get stuck in the weeds."
A key component of Zarick's philosophy, both at work and outside the office, is helping to improve the lives of those around her. Zarick led an IP internship program in IBM's law department for law school students and recent graduates that not only gave participants experience, but also allowed the company to eventually take on some of the interns as full-time employees.
"I still work with some of them and keep in touch with many more," Zarick says. "That was one of my most gratifying experiences at IBM, because when I think back on wanting to become a lawyer, I remember reaching out to people and asking for advice, and all of them were gracious in passing along lessons that really helped me."
Empowering others has become a major focus of Zarick's life, and she accomplishes that goal partly through volunteering and pro bono work. At IBM, she serves as a pro bono leader by organizing and promoting pro bono opportunities for law department volunteers. And for the past eighteen years, she's volunteered with the Appalachia Service Project, leading a mission with volunteers from her community—mostly high school students—to repair and rebuild the homes of the economically disadvantaged residents of Central Appalachia.
"To empower a fifteen-year-old to understand that they can make a difference in someone's life by rebuilding a roof that doesn't leak or a floor that isn't in danger of falling in—that's a really gratifying experience," she says.
***
Cantor Colburn LLP:
"It's been a pleasure working with Gail over many years. She's a leader at one of the most innovative companies in history, where she has been a pioneer early in her career as a woman engineer and later as an attorney. She is well respected in the profession and extremely hardworking. While managing teams in a variety of technologies, she has been mentoring, coaching, and paving the way for the next generation of leaders."
–Philmore H. Colburn II, Co-managing Partner