With a global role at a Fortune 100 multinational company, Eben Krim always has a lot on his plate. But when he saw a chance to get more involved in diversity, equity, and inclusion (DEI) efforts at work, Krim didn't hesitate.
"DEI wasn't a big part of my day job. It came down to me raising my hand and key leaders tapping me to work on important DEI projects," says Krim. "I'm personally passionate about DEI because I feel like it's the right thing to do, in addition to being good for the business and company culture."
As for his day job, Krim serves as chief labor and employment counsel for safety and productivity solutions (SPS), one of the four publicly reported divisions at US-based technology company Honeywell. The company encourages Krim to make an impact through both his legal duties and his DEI ideas, which have included reimagining hiring practices to effect meaningful change across the organization.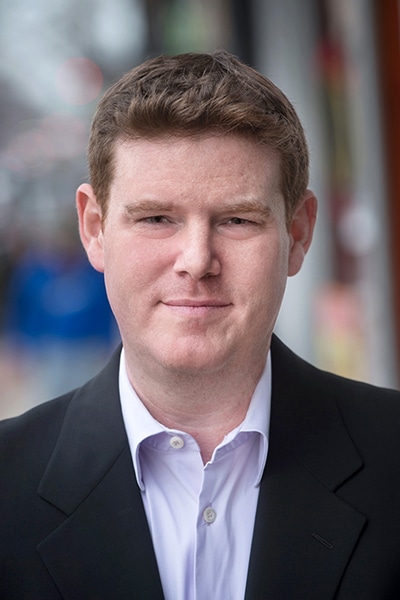 Krim first joined Honeywell in 2010 after honing his understanding of labor and employment law in private practice. "Over the past eleven years at Honeywell, I've continued to do labor and employment, but I've taken on increasing size and scope in terms of what businesses and what parts of the portfolio I support," he explains.
Indeed, Krim started out in the performance materials and technologies (PMT) division, then transferred to SPS in March 2020. Today, he is responsible for all employees under the SPS umbrella worldwide. Given Honeywell's large global footprint, he faces the challenge of building relationships with colleagues and clients spread around the world.
"Most of the people I deal with on a daily basis aren't colocated with me, and often, they are on a different continent," he confirms. However, he has gotten used to this style of operating since coming in-house at Honeywell, where having a global perspective is key. "As the employment lawyer for the business, that's both challenging and exciting," he says. "We're always doing something new, we're always trying to do it with agility, and we're usually trying to do it in many different jurisdictions at once."
In addition to its global mindset, Honeywell has a performance-driven culture in which Krim thrives. "I enjoy that it's very fast-paced and that there's always a next challenge to tackle," he says. "But you have to be a strong communicator across cultures, across businesses, and across functions because we're not set up in a straight line."
Beyond communication, Krim has identified collaboration and agility as critical skills to possess for anyone looking to navigate Honeywell's unique environment. An interest in taking on new projects doesn't hurt either. "There are lots of opportunities available if you're willing to jump in on something or you're passionate about something, whether it's directly in your skill set or a little out of your swim lane," he emphasizes.
For Krim himself, DEI proved to be one such opportunity—and one on which he and Honeywell align. "Honeywell has three foundational principles: integrity and ethics, workplace respect, and inclusion and diversity," he elaborates. "We think of DEI as a foundational principle that starts at the top. We have a very diverse board of directors, which is helpful in getting the focus on and the support for DEI initiatives within the company. It drives engagement at all levels of the organization, from the top on down."
Honeywell has a global inclusion and diversity steering committee as well as a council specific to each business group. Krim sits on the SPS council and the council for the global law function. "The two different councils are obviously attacking the same issues, but sometimes through different workstreams," he says. "For instance, I led an initiative around diversity of slate. We started our journey a couple of years ago with a pilot in the legal department. Now, it's a requirement across the company globally for all jobs."
"I enjoy that it's very fast-paced and that there's always a next challenge to tackle. But you have to be a strong communicator across cultures, across businesses, and across functions because we're not set up in a straight line."
Krim's initiative requires that diverse candidates be interviewed for every job opening. "If you consider diverse people at an equal rate, you should end up hiring them at an equal rate," he says. "It's a question of 'at bats.' You can't get a hit if you don't get to bat."
Within the legal function, Krim took things one step further. He successfully advocated for diversity of panel, meaning that the people interviewing the candidates must be as diverse as the talent pool itself. "There's a tendency to hire people who come from backgrounds similar to your own, so both diversity of slate in the candidates and diversity of panel in the interviewers are important in terms of ultimately improving representation at the company," he says.
Krim acknowledges that it will take time to grow the internal hiring pipeline for more senior positions and that certain job categories present a steeper hill to climb than others. Still, he is proud to say that his efforts to date have helped lead to greater diversity at the company—a shift that he values not only for its own sake, but also for the ways in which it benefits Honeywell from a business standpoint. "At the end of the day, we're a technology company, and we are built on innovation," he says. "You need to be diverse to think outside the box and to give customers around the world what they want."
As he continues to push for innovation-driving organizational change, Krim hopes to keep changing on a more personal level too. "I've moved into my second decade at Honeywell, but I'm still challenged and I'm still learning and growing," he says. As long as that remains the case, he plans to continue to grow his career at Honeywell.
***
Crowell & Moring:
"Eben is a smart, thoughtful, pragmatic lawyer, with a deep understanding of labor and employment law and a great sense of humor. He is a joy to work with."
–Kris Meade, Labor & Employment Group Chair