PepsiCo was sustainable before sustainability was cool.
David Patrick had been at PepsiCo for twenty years when, in 2006, the company embarked on a forward-thinking initiative that balanced delivering robust financial returns with developing best practices for environmental responsibility. Today the company is known for its industry-leading commitments in sustainable agriculture, water stewardship, carbon footprint reduction, and health and wellness.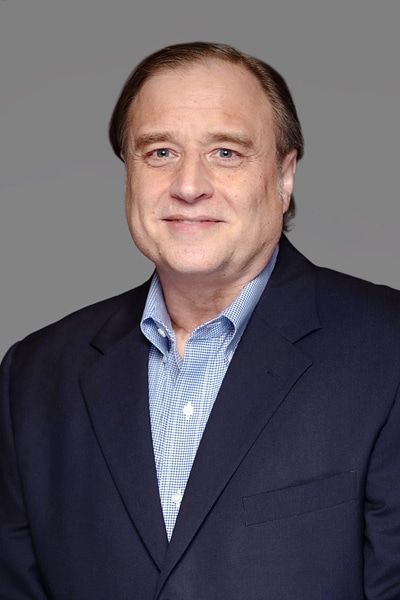 It's been a long and deliberative process to foster a company-wide mindset and Patrick played a pivotal role in influencing hearts and minds as an early champion of the notion that good environmental practices and stewardship means good business.
"I came to the company in 1986 and started supporting our bottling network in 1989 when we were still trying to decide as an organization how much of a role we should play in the sustainability arena," Patrick says. "Some of the early initiatives had to have some level of a financial return to prove these initiatives were good business. It was a process that played out over a decade for the company to advance to the next level of commitment."
Among the company's milestones in the green arena: In 2009, PepsiCo's Naked Juice product was the first beverage in America packaged in a 100 percent recycled-content bottle. The next year, the company's delivery truck fleet began using electric vehicles for the first time. In 2012, PepsiCo was awarded the Stockholm Industry Water Award and in 2016, the company achieved a 25 percent water-use efficiency goal ahead of its target date. In 2019 alone, PepsiCo delivered safe water access to 44 million people, up from 22 million the previous year, according to its sustainability performance metrics.
Patrick says that he was originally attracted to joining PepsiCo because "it had the reputation of having a fast-paced culture that rewards hard work and promotes from within." His career is emblematic of that philosophy. "PepsiCo has allowed me to reinvent myself several times during my nearly thirty-five-year career," he says. Starting as an instrumental chemist in the company's Technical Center while attending law school in the evenings, Patrick's role evolved to process chemist, which gave him a first-hand look at the different ways in which engineers approach manufacturing their products while minimizing the environmental impact.
Patrick's current title is legal senior director of operations which has afforded him the opportunity to become involved in conservation programs for water and electricity and other initiatives designed to help meet PepsiCo's long-term sustainability goals.
"We're always trying to keep an open ear to the consumer and stay relevant."
Patrick credits his "humble upbringing" in Bridgeport, Connecticut, for shaping his attitudes toward sound environmental practices. His father was a national sales representative for Blue Cross/Blue Shield and his mother did procurement work for a local manufacturing company's accounting department. "I learned the value of a hard-earned dollar from them," he says. "I was expected to make the most out of what we had. For example, we combined errands to save on fuel, turned out the lights when leaving a room, and kept the thermostat low during the winter months.
"I was also taught to take care of my things," he continues. "Keeping my car tuned was more than a hobby. I was doing my small part to minimize my carbon footprint without fully realizing it."
These life lessons have served him well in his role at PepsiCo. "When you work for a very large organization," he offers, "it's easy to lose track of the value of a dollar because there are a lot of dollars around. I try to stay grounded by spending company money as if it were my own, and by remembering that a lot of my colleagues had to sell a lot of cases of beverages to make those dollars."
Most recently, PepsiCo's strategy challenges the organization to constantly evolve and grow, including advancing its sustainability efforts, Patrick says. One of the company's goals is for its consumer brands to take more of a leadership role in this space.
"I have always viewed much of my role as overcoming barriers to implement ideas and focusing on how all the pieces fit together," he says. "Departments are usually focused upon completing their own task in a project. My job is to bring a broader view. This attention to detail and staying focused on the big picture touches upon some of the critical traits a lawyer needs to possess: know the business, know the company's strategic goals, and have skin in the game."
One of the biggest journeys Patrick has experienced in his almost four decades with PepsiCo is offering product alternatives that evolve with the changing tastes and forward-thinking dietary concerns of its consumer base. This goes beyond offering low-calorie versions of its popular sodas and other beverages. In January of this year, for example, PepsiCo announced a partnership deal with Beyond Meat, a plant-based food group. "We're always trying to keep an open ear to the consumer and stay relevant," he notes.
"I get to work with a client base of some of the most talented professionals in the food and beverage industry who come up with ideas that would test any attorney's ability to draft the requisite agreements that protect our interests, state clear performance indicators of the parties involved, and equitably apportion risk," Patrick says. "If I'm not learning something new every week, then I'm not trying hard enough. And if that doesn't engage an individual, nothing will. I can honestly say that no two days here are the same, and that's what drives me."
---
Taft Law:
"David's vision, thought leadership, and adaptability are essential to PepsiCo's growth and commitment to sustainability. His passion for environmental responsibility is incredibly admirable. We look forward to continuing to support David in these efforts."
—Kodi J. Verhalen, Partner