Christi Morrison already had a decade of experience in the energy industry when she joined Weatherford in 2014. The company provides equipment and services to major players in oil and gas, and Morrison wanted to get international experience and lead complex projects. When Weatherford's leaders decided to redomesticate the company, she got her wish.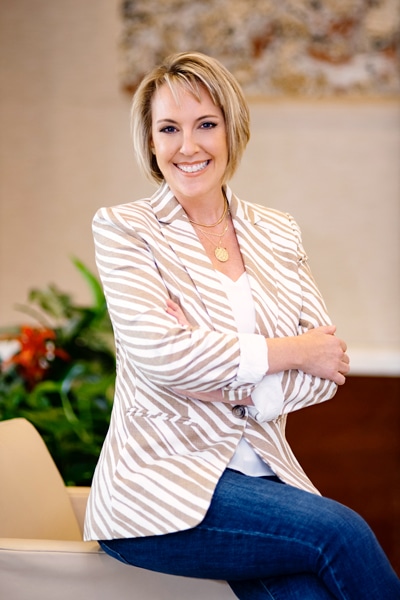 Tax strategy and planning drives the domestication of any corporate entity. Weatherford was once a Bermuda company, but in 2008, it incorporated in Switzerland. Six years later, changing regulations compelled the board to approve a second move—this time, to Ireland.
At the same time, the company maintained its tax residency in Switzerland. Suddenly, Morrison was in the middle of a cross-border transaction that required her to master multiple jurisdictions and engage lawyers and securities officials in three countries.
The redomestication was extremely complex. Morrison and her colleagues in Weatherford's legal department had to solicit the vote of shareholders to approve a reverse merger, prepare proxy statements and other documents, call special meetings, coordinate stock transfers, adopt new governing documents, and educate all involved parties. Weatherford is now domiciled with a tax residency in Ireland and a corporate headquarters in Houston.
The redomestication project helped Morrison add to her wide-ranging professional experience. The Texas native graduated from the University of Houston Law Center and started her career as an associate at Thompson & Knight, where she specialized in corporate and securities law. When a partner left for a job at an energy company, Morrison followed. She later took in-house positions at Global Industries and Spark Energy before coming to Weatherford.
Weatherford is a large, publicly-traded company in a highly regulated space, but Morrison has also worked for small companies with fewer regulations and less oversight. The variety has helped her experience a range of leadership styles, risk tolerance, and business strategies. "A broad professional experience helps lawyers determine what kind of leader they want to be," she says. "Seeing many different styles helped me develop my own."
The experience also helped Morrison improve as an attorney. As she sat in on business discussions and strategy meetings, she developed the ability to spot issues, work preemptively, and even realize when competing agendas became obstacles to shared goals.
"In-house lawyers hear from CEOs, CFOs, COOs, CCOs, CHROs, CAOs, treasurers, board members, and others who each have preferences, perspectives, and needs," she says.  "It gets complicated, but a good legal leader can find common ground and help the business succeed within certain boundaries."
After many years in energy, Morrison knows one thing for certain—it's not for the faint of heart. The industry is notoriously volatile. "It's boom or bust here, and that leads to intense projects, high-pressure situations, and extreme growth or prolonged contraction," she says. When Morrison joined Weatherford in 2014, oil prices topped out at $108 per barrel. The next year, they dropped to under $35 a barrel.
The industry-wide depression of oil and gas prices hit Weatherford hard; the company had made several acquisitions and was overleveraged, with $8.3 billion in debt. Revenues mirrored plummeting oil prices, dropping from nearly $15 billion in 2014 to less than $10 billion in 2015.
Weatherford started planning for a potential restructuring in 2018 and filed for Chapter 11 bankruptcy protection in mid-2019. On December 13, the company emerged with a new board of directors and shortly thereafter a new management team. The lean company had shed $6.2 billion of its debt and, after many years of cost cutting, a significant number of employees.
During the restructuring process, Morrison was Weatherford's assistant general counsel and assistant secretary in charge of leading transactions. It was another complex era.
Weatherford had filed bankruptcy in three countries, and its board meetings were required to be in Switzerland. Morrison was coordinating with financial, restructuring, and legal advisors to implement a restructuring agreement, develop new processes and comply with new financing agreements.
After Weatherford's emergence from Chapter 11, she was also helping to onboard a new board of directors, working with a new capital structure, handling the filings of a public company, and creating a plan to move the business forward. As a manager, Morrison was also focused on helping her team navigate changing requirements.
Then the coronavirus pandemic hit, further complicating a situation that was already challenging. In June of 2020, Weatherford's CEO and general counsel both separated from the company. Morrison became interim GC and corporate secretary. Two months later, she stepped back into her role as assistant general counsel.
Today, Morrison and her colleagues are focused on cutting costs, rightsizing the business, and achieving sustainable profitability. The legal team is looking for ways to "work smarter and more efficiently" while still supporting the business with necessary controls. Morrison says she's advocating for the increased use workflow automation and AI-powered technologies. "We have to take advantage of new technologies in the legal realm because they improve our work and drive down costs over time," she says.
With over 200 legal entities around the world, Weatherford keeps its small corporate legal department of just four in-house attorneys busy. In early 2021, the company transitioned from NYSE to NASDAQ, for which the legal department prepared related listing applications and other policies and documents. Morrison also oversees supply chain issues and mergers and acquisitions.
Morrison is now dedicated to supporting a new management team in charting a path forward. "We've been through a tough time, but the dedicated people here are confident and hardworking," she says. Many industry experts expect oil and gas prices to rebound in 2022 and beyond. After surviving several years of change, a remade Weatherford is ready to take advantage of the next big boom.
---
Baker McKenzie has worked with Weatherford and Christi on multiple projects. Christi is a dedicated professional with a thoughtful and practical approach to complex issues, while demonstrating amazing leadership. Congratulations to Christi on this noteworthy honor.