Auste Graham laughs when she talks about her job interview for Essentra. After nearly ten years of extensive and wide-ranging experience at firm Schiff Hardin and almost three years as in-house counsel at AkzoNobel, Graham was interested in what she might be able to bring to Essentra, a FTSE 250 company and global manufacturer of essential components.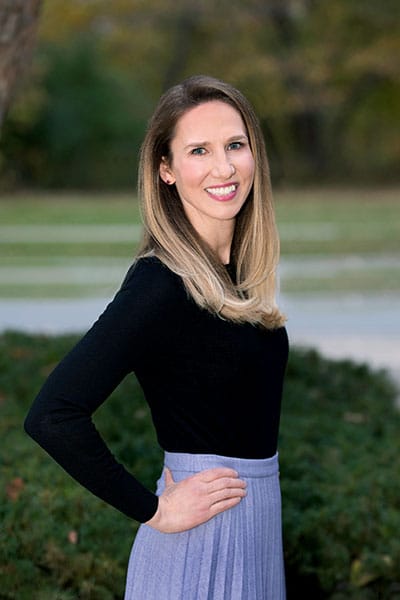 In conversation with Jon Green, Essentra's general counsel, Graham found herself in a peculiar position. "Our GC almost seemed to be challenging me about the issues I would be facing," Graham says. "Essentra had just undergone management turnover, and the company was rapidly changing its internal culture. As an added kicker, there hadn't been a legal function in the Americas for years. I felt like he was asking me if I really wanted this job."
Contracts and Collaboration
Stepping into her current role as vice president of legal for the Americas for the UK-based Essentra, Graham knew she would be challenged: essentially, she would be building out her function from scratch. And while the attorney thought she might be getting in over her head, the challenges were too interesting to pass up.
"As an attorney, especially an in-house attorney, taking on legal challenges is the only way you can grow and improve yourself," Graham explains. "And so I threw myself into it."
In addition to figuring out what legal issues she would need to tackle first, Graham needed to reach out to Essetra's external counsel stateside to tell them that all roads now went through her. At the same time, she was able to do what she does best: build internal stakeholder relationships.
There would be challenges. Her first week on the job, Graham met with a division leader who told her, in no uncertain terms, that he was no fan of contracts. "I knew it was going to be an interesting challenge, because that's one of the key weaknesses I saw in the company at the time," the attorney explains. "They weren't negotiating agreements to their benefit, and I knew that needed to change."
By the time Graham's contract-hating colleague left last year, the two had formed a strong friendship and had successfully collaborated for years together. Graham considered it a pivotal win for her career. That hard-won collaboration demonstrated her ability not just to partner with the business but to provide meaningful interaction that strengthened both the company culture and the business.
In-House Essentials
Along with building out her own legal function, Graham says the COVID-19 pandemic provided her with the opportunity to truly show the manufacturing industry just how pivotal the legal team can be in keeping a business running.
Essentra's business encompasses three separate core divisions, including the manufacturing of components that are used in ventilators and other medical equipment. Graham spent virtually every day at the onset of the pandemic working to determine which parts of the business were considered essential and which parts needed to be halted.
"It was applying changes day-to-day and in real time in three different divisions," Graham says. "It was truly a test for any legal department—whether they were worth their salt in how they were able to apply those changes and mitigate the risk associated with all the decisions and changes that the pandemic threw at us."
Graham says she was prepared as well as any firm lawyer could be to go in-house, based on her experience with firm Schiff Hardin. Working in the general corporate group, the attorney was never forced to specialize in a niche transactional area.
"I worked on a ton of M&A, a great deal of private equity transactions, general corporate governance issues, and toward the end of my career there, I worked with the same few clients over and over," Graham explains. "That generalist corporate role offered me the opportunity to see all these different aspects of corporate transactions without having to specialize in any. It continues to help me now, because if I've learned anything by going in-house, it's the more you're exposed to early on, the more valuable you are to your company."