When Angela Castle joined Olin Corporation in 2017, she left behind a job as a senior counsel at a larger chemical company because of the potential for continued growth and development at Olin.
Olin was established more than 125 years ago as a small blasting powder supplier in Illinois. Through organic growth and thoughtful acquisitions, Olin exists today as a global leader in chlor-alkali and epoxy products in addition to serving as a leading US manufacturer of small-caliber ammunition.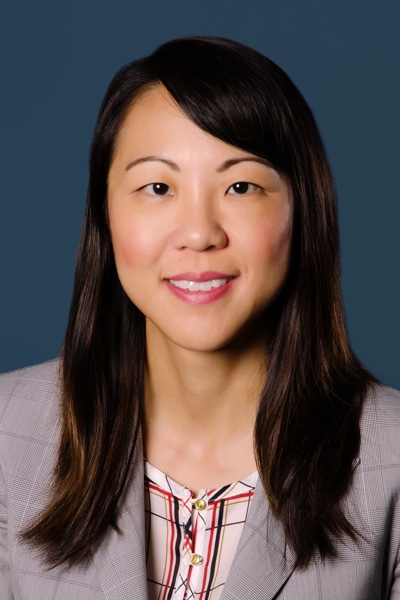 While the initial role Castle took at Olin wasn't what others might consider an advancement in position, it offered an opportunity to broaden her expertise, which would eventually prepare Castle for her current role and responsibilities. Olin established its Houston office in 2015 following its successful acquisition of Dow's US Gulf Coast chlor-alkali and vinyl, global chlorinated organics, and global epoxy business segments. Castle was interested in working in an environment where she would be one of the first lawyers to support the Houston office.
"There were so many rewards to being with Olin in Houston, but the most meaningful was the daily guidance I could offer—my legal support was palpable and tangible," Castle says. "The clients appreciated being able to just come into my office, rather than picking up a phone or sending an email."
Castle's transition in 2017 to Olin embodies an adaptive philosophy that she has developed during her time as a lawyer—the idea that everyone's life and career look different, and what works for your own trajectory may not work for others.
"Oftentimes, young lawyers envision a career trajectory as a diagonal, forty-five-degree straight line from the bottom left corner to the top right," Castle says. "It wasn't like that for me. I experienced some years where I hit a plateau, a horizontal line. An example of this, beyond the initial move to Olin in 2017, was lateraling among a few law firms while focusing on growing myself as a lawyer."
"These parallel moves set me up for greater success later," she continues. "When you are in private practice, you are managing several clients at the same time or moving from one client to the next. I wanted to practice law in a setting that offered long-lasting value creation and consistency with respect to the development of professional relationships. I knew I would thrive more and that I would naturally feel more comfortable in an environment in which I could build and then cultivate relationships with the same company employees."
Having discovered that at Olin, Castle made another significant pivot in June 2020. After she was promoted from managing counsel of integrated supply chain and operations to associate general counsel of integrated supply chain and operations, she and her family moved from Houston, Texas, to St. Louis, Missouri, so she could be stationed at Olin's headquarters in Clayton, Missouri. In addition to previous responsibilities in supply chain, operations, and real estate matters, her focus now included building more experience in electric regulatory matters.
The move was also accompanied by two very different changes that had nothing to do with work: the onset of the COVID-19 pandemic and the birth of Castle's third child after secondary infertility struggles. As much as Castle prides herself on embracing transition, 2020 was suddenly calling for some semblance of stability. Placing family first, Castle's husband, Brian, embarked on a career change of his own, resigning from his job as an elementary school guidance counselor in Houston to become the primary caregiver for the family's children.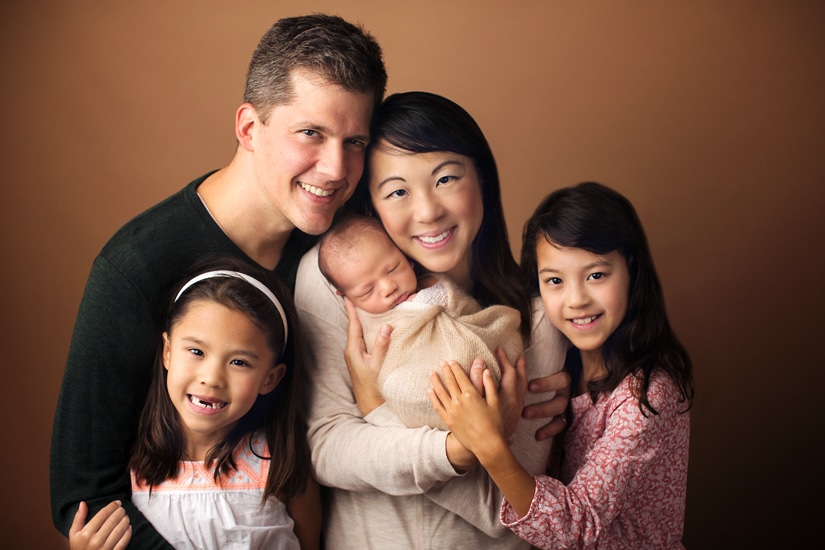 "It was a series of discussions with Brian, and then a critical decision we made together, for us to feel comfortable relocating our family," Castle remembers. "No matter what else changed in our lives, on a macro and micro level, we would be there for our kids. That means being at home to wake them up for school in the morning, making sure they have combed their hair and brushed their teeth, packing lunches and snacks, and dropping off and picking them up at school."
The most mundane childcare tasks became the most important and nostalgic. With Brian assuming the role of primary caregiver along with Castle's mother relocating to St. Louis, the family was as prepared as it could be for the move. Castle takes pride in knowing that her children will grow up in a household that does not conform to traditional gender roles.
"We want our children to recognize that a family can flourish with parents in nontraditional roles," she says. "We raise our children to be kind, respectful, and well-adjusted."
For Castle, the roles of mother and lawyer share the same core value: there is no such thing as perfection, only progression.
"At work and at home, I have made and will continue to make mistakes," Castle says. "Despite this, I make it a point to tell my girls that when you make a mistake, it demonstrates that you are trying. All you can do is do your best, and that is and always should be enough."
This mindset keeps her flexible, humble, and open to change—and has served Angela Castle well as both a lawyer and a human being.
***
Husch Blackwell LLP:
"Working with Angela is a privilege, both professionally and personally. A quick study, she has deep knowledge on a range of legal topics, and is widely admired for her practical solutions to complex problems."
-Mary Anne O'Connell, Partner