There was no moment of realization that led Alica Del Valle to get involved in diversity, equity, and inclusion (DEI) work. As a first-generation immigrant from Mexico, Del Valle has never looked at her commitment to DEI as optional.
"I've always fought to be seen and heard as a woman, as a Latina, as a person of color," Del Valle says. "And I would venture a guess that other people of color would agree that, for us, DEI work is generally not something you choose to do. It's an integral part of your existence, of your very being."
Del Valle brings that perspective to bear every day at Airbnb, which she joined as an early member of the legal team in 2015. Today, in her role as associate general counsel, she manages a team of twelve attorneys and legal professionals responsible for marketing, intellectual property, content production, and product matters at the company. In addition to her role as a legal leader, she is striving for cultural change as chair of the legal department's DEI committee. Her lifelong dedication to the fight for justice and equality has prepared her to put everything on the line for DEI––and Airbnb couldn't be more on board.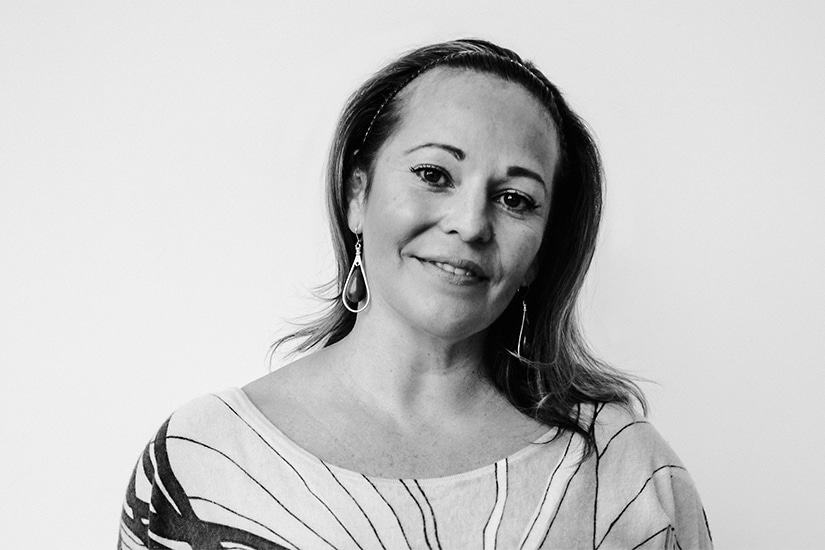 Through its highly successful business, Airbnb offers customers the opportunity to immerse themselves in places, experiences, and cultures around the world. For Del Valle, the employee experience has been just as thrilling. During her time at the company, she has applied her legal expertise to numerous projects, including the launch of Airbnb Experiences and the company's business in China. Furthermore, she had the chance to advise on Airbnb's initial public offering (IPO), which took place to great fanfare in late 2020.
Del Valle's personal evolution at Airbnb has seen her embrace leadership as an essential part of her role. "At this stage, my involvement in a lot of the nitty-gritty legal issues has become far less pronounced. Now, I get to see my team be in those positions, experience those exciting moments, and shine for their own contributions," she explains.
Beyond her legal team, Del Valle leads the legal department's DEI committee. "We call it the IDEA Team––that's Inclusion, Diversity, Equity, and Accountability," she explains. "For me, chairing an organization or a committee or a group of this sort is a way to create something with continuity and longevity. I'm definitely humbled by the enormity of this undertaking, but I really feel and hope that I can weave into our organizational fabric an understanding and appreciation of the depth and significance of DEI."
To that end, Del Valle approaches DEI qualitatively, in a way that foregrounds points of view, not numbers. She faces challenges, however, in shifting longstanding cultural outlooks. "There's often some level of resistance when you're having a conversation where you're trying to expand someone's perspective," she says. "We're only going to be able to make change happen if we're able to perceive and appreciate another person's journey without it necessarily placing an indictment on our own. That may sound easy, but it's a very difficult thing to do in practice."
Another challenge stems from the uncertainty associated with radical change. Del Valle is conscious of the risks in breaking from the status quo, but she believes in taking those risks nonetheless. Fortunately, Airbnb has proved particularly receptive to this mindset.
"I would not have taken this role but for the incredible leadership of our chief legal officer, Rich Baer, who has shown not only the propensity and desire to be committed to this space and to the work, but also the willingness to take some massive risks," Del Valle says.
Del Valle consciously aligns herself with like-minded people and organizations both inside and outside Airbnb. Externally, she has begun serving as an advisor and board member for organizations that reflect her values and priorities. Furthermore, she has made a point of giving back financially in the wake of Airbnb's IPO.
"It's the constant choices you make and how you engage with it through all facets of your life," she says of her broader DEI contributions. "For example, when I got engaged earlier this year, my fiancé and I were able to throw an engagement party, and we were very intentional in making sure that any vendor we used was either women- or minority-owned."
Unsurprisingly, Del Valle plans to continue living and working in accordance with her values moving forward. "It's about choosing to be kind and empathetic and thoughtful, to see the best in people's humanity, and to try to make people feel like they belong," she says. "As long as Airbnb continues to be a company that wants to do the right thing and that aims to be better and do better, I want to continue to be a part of it. And I would love to put out an invitation to anybody who has the same type of passion and drive and desire. If you're looking for people and organizations who are willing to push the boundaries, here we are."
As she seeks to expand Airbnb's network of partners, Del Valle is closer than ever to achieving the transformative change she has long envisioned.