To Susan Kim, working in healthcare has always felt inevitable. "Both of my sisters are doctors, my mom was a pharmacist, and my dad very much wanted me to be a doctor growing up," she recalls with a laugh. "I had no interest in medicine, but healthcare law has been a natural fit."
And as senior counsel at Essilor USA, one of the most prominent ophthalmic companies in the world, Kim leverages her dual passions for law and healthcare to help address the severely underrecognized threat that myopia poses to children and adults across the world.
Kim began her career as a corporate transactional attorney, securing key roles at firms such as Fish & Richardson and Block, Garden & McNeill after graduating from the University of Texas at Austin School of Law in 2003. But soon, Kim says, she found herself gravitating toward healthcare.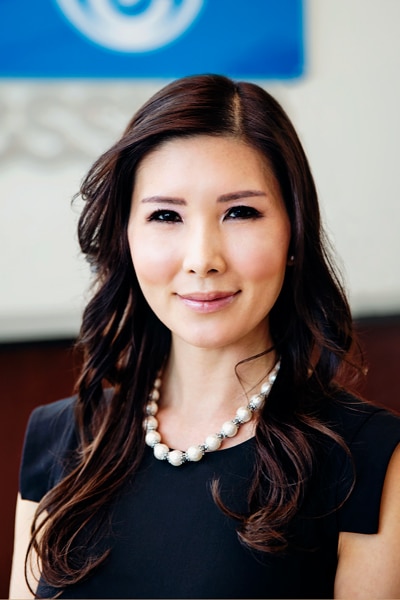 Kim transitioned in-house in 2013 to serve in the legal department at the UT Southwestern Medical Center and later accepted a role as senior corporate counsel at CCS Medical. But it is at Essilor that she has truly found a calling.
"Essilor is a mission-driven company. We are committed to improving lives by improving sight," Kim says. "Vision is something that seems simple, but it has a huge impact on our overall well-being, especially for children.
"And that mission really touches me on a personal level because I am very, very highly myopic," the senior counsel continues. "And though it's hard to know for sure, I do think sometimes that if my parents had been more informed about potential treatments when I was growing up, maybe it wouldn't be as bad right now."
In addition to offering a wide range of popular eyeglasses and lenses, Essilor is dedicated to increasing vision health awareness and helping educate the new generation's parents, whose children are at risk of developing myopia.
"Myopia, or nearsightedness, is one of the most common visual concerns worldwide," Kim says. "One out of three people in the world suffer from myopia, and it is estimated that by 2050, half the world's population will be myopic.
"But I think that because myopia is so common, many people and parents hold this belief that it's not very serious," she adds. "But it is in fact crucial, not just to children's eye health but to their entire lives."
When children have difficulty seeing objects at a distance, Kim explains, they may not be able to complete their homework correctly because they cannot see the board well at school. They may not be able to play sports or participate in other extracurricular groups, which can lead to lower self-esteem.
But many parents are simply not aware of the eye care best practices that can help prevent their children from being put in those situations, Kim points out. Some do not know that children should receive their first full eye exam at six months old. Other parents rely on school vision screenings to identify any potential vision issues, but according to Kim, most do not realize that school vision screenings cannot equal comprehensive eye exams.
"That is why we have launched our new Myopia Matters campaign," Kim says. "We have partnered with the professional eye care community as well as social influencers to actively encourage parents to take a proactive role in their child's health and vision."
As senior counsel, Kim has been providing crucial support to Essilor's marketing and brand teams as they work on rolling out the Myopia Matters campaign on social media, television, apps, and even a movie trailer called Out of Focus that tells the "story of myopia" in a way that even young children can understand.
"As a mother, I want to do everything I can to help both my child and others," Kim stresses. "I hope that by helping more children visit an eye care professional for comprehensive eye exams, we can help identify myopia before it starts impacting those children's lives. If left untreated over time, myopia puts eyes at greater risk of developing more threatening conditions, such as retinal detachment and cataracts.
"We have to educate the public in a way that is both relatable and impactful," the senior counsel says. "There are so many options and potential solutions available today. People just have to know about them to take advantage."
Respect Is Golden
Apart from the importance of healthcare, one of the most important lessons Susan Kim learned from her family was the "simple importance of treating others the way you want to be treated. My mother used to repeat that over and over again," Kim recalls. "That has become my golden rule—I treat everyone, whether they're outside counsel or internal business teams, with the same respect."
***
Dentons:
"We congratulate Susan Kim on this well-deserved recognition. Her unwavering dedication to excellence and integrity is inspiring."
–Gadi Weinreich, Partner, Health Care Practice
***
Husch Blackwell LLP:
"As outside privacy counsel, we have had the pleasure of working with Susan on several projects. She is knowledgeable, practical, and hard-working, and we have truly enjoyed working with her."
–Eric Levy, Senior Counsel, and David Stauss, Partner