With rapidly evolving technology, processes that were once taken for granted can easily become obsolete. That is, unless someone takes an active role in their evolution.
Take, for example, the class action notice and claims industry. For decades, if a consumer turned out to be a class member due a settlement payment, they would learn about it in their local newspaper or see an ad in the back pages of popular national magazines such as People. But as more information turned digital, class action notices remained analog, and fewer people learned that they were class members of a wide variety of settlements.
"The reality is, if a class member never sees the ads we take out and the judge approves the settlement, that class member can never make the claim again," says Steven Weisbrot, partner and chief innovation officer of the comprehensive settlement management services company Angeion Group. "It's very important to the judge, and to the whole system, to ensure that we are providing the best notice practicable and that we're doing it the right way."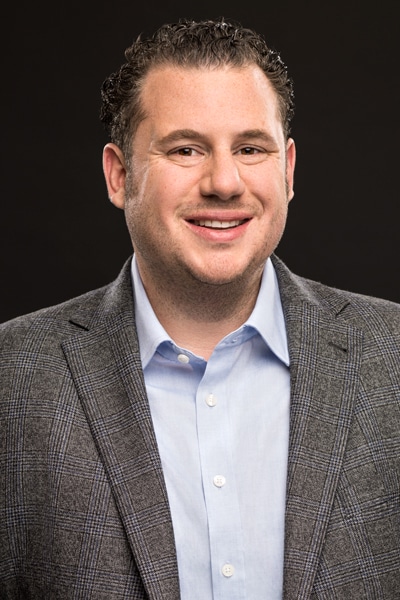 Angeion Group operates much like an advertising agency, except its sole purpose is to reach consumers who have already completed a purchase and need to be made aware of a class action settlement involving their purchase. Weisbrot is one of just a handful of class action notice experts in the country and is largely responsible for taking class action notifications digital.
"When you start a company, there are always butterflies and nerves, but to a certain extent I always expected that we would be successful," says Weisbrot of Angeion Group's early days in 2013. "We were taking an industry that was so caught in the past and modernizing it. It was so ripe to be disrupted and to be restructured, so I had faith that the market would follow."
The market did follow. Not only has Angeion Group revolutionized how people are notified of class action suits, but it has also completely altered how settlements are distributed. Previously, class members received a paper check in the mail. "We don't do that as much anymore," says Weisbrot. "We have cases that only offer PayPal or Venmo—or digital checks—because that's how we're collectively sending money these days."
Weisbrot's expertise developed years before he joined Angeion Group, when he brought clientele to his previous law firm by becoming an early adopter of search engine optimization and Google AdWords. As he began to focus his legal practice on class action notices and claims, he quickly saw where he could innovate.
Now, instead of hoping class members will find the ads—or focusing exclusively on online purchases that render an email trail and exclude many cash and in-store purchases—Angeion leverages data aggregation to find people who were once thought unfindable.
Some of Weisbrot's innovations seem like such inevitable solutions that it's difficult to believe they weren't already in practice. For example, if someone is struggling to operate a product, they might search for a how-to video on YouTube. Thanks to Angeion, a video ad alerting the user that they may be part of a class action suit will now pop up before the how-to video airs.
"But we also make sure that we're always serving our ads in what we call a 'brand-safe environment,'" he explains. "This way the company does not end up having their class action ads play next to hate speech, pornography, or an ad for their own services. We verify that both on the front end and the back end by using various technologies."
Along with serving as a testifying notice expert—a third-party liaison between the court and the companies fulfilling class action claims—Weisbrot says he will continue moving the industry forward so that it's not just catching up, but actually at the helm of digital communication. To achieve this goal, he is not simply relying on his experience and the experience the company has tracked over the years. He has also become IAB certified to stay abreast of any and all digital media developments.
"We are always a step ahead in terms of innovating and having the class action experience mirror how people are living everyday life, whereas it used to be sort of anachronistic," he says. "There will never be commonplace technology that we won't try to use in our notifications and distribution."