With lavish garlands, bright saris, intricate henna patterns, extravagant canopies, and lively dances, South Asian weddings are memorable celebrations laden with elegance and beauty, even when they are held in the United States. In planning his own ceremony, Ryan Toteja fully capitalized on that fact. Knowing that the venue was interested in hosting more South Asian weddings, he allowed it to use photos of his wedding in its marketing materials in exchange for upgrades, price breaks, and other perks.
Toteja, who was born to Indian parents living in Nigeria, says negotiating is simply part of his culture. In fact, Indian shopkeepers are often disappointed if a client doesn't attempt to apply a bit of charm in search of a better price. It's not just a way to find a compromise. The process also helps form bonds and create relationships, as the two parties hash out a fair deal over a cup of tea.
Today, Toteja is principal and global head of fund formation at the Carlyle Group. He says his international background has given him a unique perspective—one he has leveraged in legal and business settings.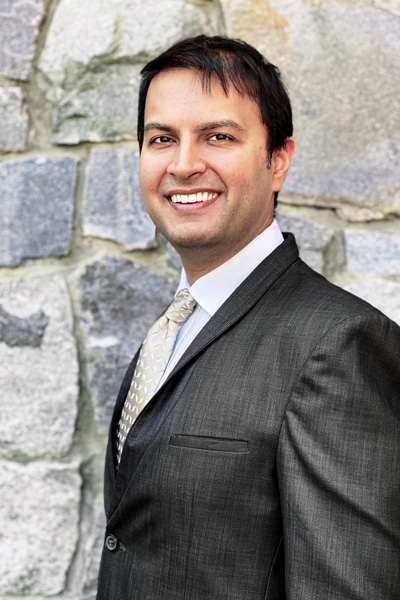 "Success in corporate America isn't easy, and you can get a competitive edge by properly observing subtle cultural nuances that often lead to communication problems or other misunderstandings," he explains. A deep understanding of culture and different communication styles has helped Toteja excel at Carlyle, an investment company that is active in several countries worldwide.
Toteja grew up in a family of entrepreneurs whose businesses took them from Nigeria to India to the United States. He watched his parents sacrifice, capitalize on opportunities, and pursue their dreams. But the success came at a cost.
"I got made fun of for my Indian accent in America and my American accent in India," Toteja recalls, adding that the experience taught him to overcome obstacles and adapt in all situations.
Although older Bollywood movies (in which lawyers wear uniformed robes) sparked an interest in the law, Toteja's inherited entrepreneurial spirit also attracted him to business. He studied economics at the Wharton School of the University of Pennsylvania before enrolling at Columbia University School of Law. After starting off his career doing tax and real estate work at a New York law firm, Toteja joined the Carlyle Group in 2012.
As global head of fund formation, he oversees legal aspects of all funds for the international investment firm, which has more than $200 billion of assets managed in 392 asset vehicles. "I enjoy this hybrid role because I have to think about risk, how we should operate, and how to get to the right answer," Toteja says. "It's a great blend of law and business."
The dynamic leader has not only made an indisputable contribution to Carlyle by applying his legal and business skills but has also made a permanent impact by advocating for diversity in hiring. In 2017, when Toteja transitioned to his current role, he had the opportunity to grow his department to its current size of seven individuals. Although he hoped to create a department of mixed races, ethnicities, and genders, he didn't necessarily want to target diverse candidates.
"My goal was to make sure the pool we selected from was diverse and then pick the best person," he explains. The process formed a department composed of three men and four women who cut across various ethnicities and countries of birth.
Toteja is happy with the results. "Introducing gender and ethnic diversity increases diversity of thought, and diversity of thought leads to better outcomes," he says. "I've seen that play out many times in my personal life and in the workplace."
Likewise, many of Carlyle's outside counsel have seen the benefits of Toteja's approach firsthand. "Ryan's commitment to diversity shows up in our interactions with his team," says Jonathan Adler, a partner at Debevoise & Plimpton. "He has created an environment where everyone's ideas are valued and guided by a strong sense of purpose."
A diverse legal team has helped Carlyle thrive, and now the firm is starting to export its value of diversity to its partners. In 2019, Toteja asked five external law firms to complete the American Bar Association's Model Diversity Survey. In 2020, Carlyle encouraged the participation of its twenty-five top external legal partners.
The practice has yielded some surprising results. Toteja discovered that more than half of one firm's billings were attributed to female attorneys. Another firm asked Carlyle to assist in building a pipeline for attorneys of color who want to work in private equity. The request led to Toteja's participation in an event through the Sponsors for Educational Opportunity Law Fellowship. This program, which offers talented incoming law school students of color the opportunity to work at a top law firm during the summer before law school, is designed to introduce these students to legal practice opportunities in the private equity industry.
Both Carlyle and Toteja's legal team have grown since 2015. That's when the company set a five-year fundraising goal of $100 billion, which it surpassed by the end of 2019. In the same era, Toteja built a high-performing and diverse team of in-house legal experts. The move has allowed him to get more involved in strategy and new product development. Carlyle is actively looking at new products, lines, and funds, and Toteja is free to do what he does best: negotiate.
***
Expertise Spotlight
Debevoise is a recognized leader in the private funds industry, having advised sponsors of, or investors in, more than 2,800 private investment funds with committed capital far exceeding $3 trillion. Guided by a driving commitment to client service, the firm's investment management group advises a global roster of fund sponsors and institutional investors across all major investment strategies, covering organization and economic arrangements for sponsors, fund formation, downstream transactions, exits, firm and fund restructurings, buy-side work, secondaries, and wind downs. Clients choose Debevoise for its mastery of the private funds market, its exceptional service, and its focus on creative solutions. The team's collaborative approach engages the firm's entire range of talent and capabilities, creating a significant competitive advantage in anticipating and responding to market forces.
***
Cleary Gottlieb Steen & Hamilton LLP:
Ryan is an exceptional lawyer and a leader in the private equity industry. We value our long-standing relationship with him, including as a Cleary alumnus, and are proud of his accomplishments."
–Robert Raymond, Partner