Robert LaPorta has been with airline giant Delta Air Lines for a long time—more than two decades, having joined the company in 1999. As an integral part of the legal department's corporate transactions team, the director and assistant general counsel has had a hand in shaping long-term legal strategy for one of the world's largest airlines. He's helped the company weather events as dramatic as 9/11, bankruptcy, the threat of hostile takeover, and most recently, the coronavirus's substantial impact on the global economy, most especially the airline industry.
But one of the most notable feathers in LaPorta's cap is Delta's recently announced strategic partnership with LATAM, South America's largest airline. Once fully implemented, the partnership will provide access to 435 destinations worldwide for both airlines' customers. It was a once-in-a-lifetime opportunity for Delta, and one LaPorta found himself in a unique position to help secure.
Over the twenty-plus years LaPorta has worked for Delta, he's taken on many disparate duties in his role on the corporate transactions team. He and the other three attorneys on the team support Delta's mergers and acquisitions work—including the management of outside counsel—and handle several areas of the company's commercial contracting. LaPorta is the primary legal contact for Delta's global distribution, cargo, agency sales, and Delta Connection divisions.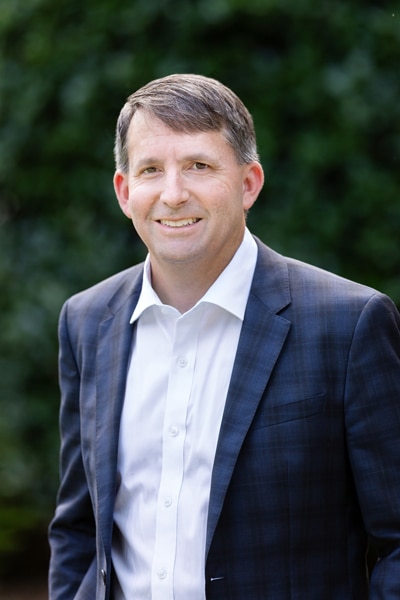 But one of the most interesting roles LaPorta recently had was working with Delta's Alliances group, which seeks out partnerships with other airlines to enable more international travel options for Delta's customers. "Under most government regimes, airlines cannot be owned or controlled by an entity outside the airline's country of its origin; therefore, a US-based airline cannot acquire or merge with a carrier based in another country, and vice versa," LaPorta explains. "Additionally, international treaties generally limit airlines to only operating flights within, to, and from its domiciled country."
Simply put, a Delta plane can only take off or land from somewhere in the United States. Thus, to offer its customers the ability to travel to an international location to which it doesn't fly, Delta has to strike an alliance with an international airline that does serve that market. This is known as connecting airlines' networks.
While LaPorta spent some time supporting Delta's Alliances group when he first started, he hadn't worked much in that area since approximately 2008, after Delta's merger with Northwest Airlines led to some internal restructuring of responsibilities within the legal department. But he was brought back to be a member of a very small team formed to negotiate the strategic partnership with LATAM, in a complicated saga of clandestine meetings and secrecy on par with a spy novel.
The Delta-LATAM partnership started from an extremely unlikely place: LATAM already had an existing US alliance partner in American Airlines. However, their proposed joint venture arrangement was rejected by the Supreme Court of Chile, where LATAM is headquartered. Seeking other options, LATAM approached Delta to strike a deal—which came with its own complications for Delta, since they had a preexisting partnership with Brazil-based GOL Airlines.
Normally, the Delta attorney who handled the legal work for the Alliances group would have been on point for this project; however, the highly sensitive nature of the negotiations meant anyone within Delta who regularly interacted with GOL couldn't participate in the LATAM negotiations. This is where LaPorta came in, dusting off his Alliances experience to be a member of a "clean team" of fewer than forty Delta employees that engaged in very high-level, secretive talks with their LATAM counterparts to secure the deal.
"I was sworn to secrecy," LaPorta confesses. "I couldn't talk to my wife or even my boss about it." But even with these rules of engagement, LaPorta and the rest of the team secured a deal with LATAM, and in September 2019, they signed the strategic partnership agreement that laid the framework for a long-term alliance between the preeminent airlines of North and South America.
As someone who's invested more than two decades in Delta, LaPorta sees opportunities to contribute to the company's long-term strategy like this as particularly rewarding. "The past twenty-plus years have been exciting and ever changing," notes LaPorta. "You can't just sit still; we're always looking at different ways to do business." What's more, he gets to work with an exceptional team of lawyers, many of whom who've been at Delta even longer than he has. He calls them the "history keepers of Delta."
Before he got the job at Delta, LaPorta was interviewing for a company that made cardboard boxes and packing materials. Looking back now, he can't imagine what his life would be like if he'd spent two decades there. After all, he wouldn't get to deal with interesting challenges like the Delta-LATAM alliance.
"At Delta, we have the best problem solvers," he says. "That's what I've always loved best about the job: we Delta attorneys pride ourselves on actively collaborating with our business partners to solve their problems." Luckily for LaPorta, Delta provides him with an exciting platform to face these challenges head-on.