In one of her first jobs out of college, Lindsay McNeil had an eye-opening experience that allowed her to envision the future.
She was working as a paralegal for Bessemer Venture Partners, a venture capital firm that has guided more than 120 firms toward IPOs and has worked with some of the biggest names in the tech start-up world, including LinkedIn, Pinterest, and Yelp. In 2006, McNeil found a front-row seat to guiding companies through legal and logistical challenges as they solved problems on their way to success.
"I fell in love with it," McNeil says. "Working in the venture space is so unique—being a part of companies in their infancy and watching them grow and become amazing companies that change the world. There was no question in my mind it was my passion and what I wanted to pursue."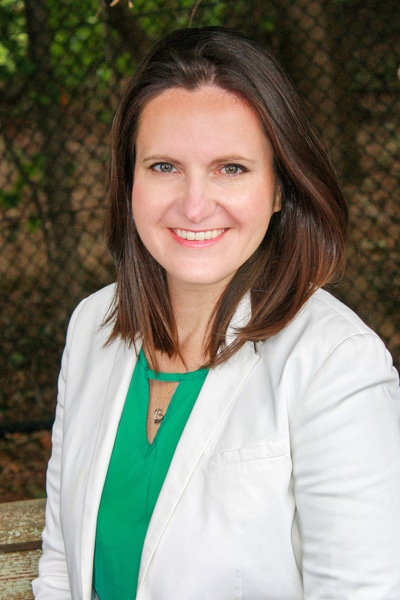 While working as a paralegal, McNeil attended Fordham University School of Law at night. Then she gained experience at Lowenstein Sandler and Cooley before rejoining Bessemer in 2016 as an attorney.
"We at the tech group at Lowenstein Sandler worked with Lindsay when she was our colleague and subsequently in her role at Bessemer," says Ed Zimmerman, chair and cofounder of the tech group at Lowenstein Sandler. "We have appreciated her insights, pragmatism, and desire to practice law at the highest level while maintaining her sense of humor. She is a tremendously valued colleague."
Under General Counsel Scott Ring, whom McNeil describes as the "greatest mentor in the world," the firm has developed a reputation for results without sacrificing principles or process. With just four attorneys in-house, the operation has to be nimble to stay competitive.
Entrepreneurship has been the driving motivation for Bessemer since the firm's beginnings. In 1911, Henry Phipps, cofounder of Carnegie Steel, established Bessemer Securities as a family office. By the mid-1970s, Bessemer Securities expanded beyond immediate family management and the venture capital firm, Bessemer Venture Partners, was created. Today the firm has seven offices, including Israel and India, and continues to back ambitious founders around the globe.
McNeil describes the tenacity that fuels that kind of growth and success in one word: gritty.
"It's a very gritty group of people, and that, combined with the experience and the level of intelligence and thoughtfulness, defines us as an organization," she says.
More than any set of specific guiding principles, adherence to strict compliance delineates Bessemer Venture's approach to global compliance and investments. The department runs a "robust" compliance operation that McNeil says is "important to the fabric of the firm."
"It's a very gritty group of people, and that, combined with the experience and the level of intelligence and thoughtfulness, defines us as an organization."
According to McNeil, the firm's commitment to equity issues is another core strength that sets it apart. "When it comes to gender, when it comes to racial equality or equality across the board, it's something that's been very important to our firm," McNeil says. "It's so much more than just saying something and putting out a statement." It is about making it happen.
McNeil has seen that commitment to equality in how her own career has developed. "Whether it's a creative solution on a particular transaction or another idea, I am encouraged to pursue it. There's never a cap on what I can do, and that philosophy is so important."
McNeil says it took her a while to "find her voice" as a decision-maker. "It's critical to feel that confidence in who you are and the decisions you're making regardless of your gender," she says. "When people in your organization empower you to lead the discussion, lead the transaction, and they trust you to do those things, you find that confidence to lead."
She says the onus is also on more senior members of teams to allow younger talent to have ownership over their own work. In that way, they can ensure firms prize all employees and encourage equity.
"There are a lot of smart women out there, and it would be a shame if people didn't hear their voices," she says.
Fourteen years after her first stint at Bessemer, "I'm now associate general counsel, and I can't believe it," McNeil says. "I've been supported and mentored by a lot of terrific people. I'm proud of that. No one issued a press release on it. This firm decided, 'This is a person who we believe in, and we're going to give her the support to grow in this organization.' It's a great example of what should be done. They made it happen. That [investment in others] is what I hope to do for my next ten years at Bessemer."