The allure of taking on a new role ranges from salary considerations to a wider set of responsibilities. When director and senior attorney at American Airlines Daryl Dorsey and his wife, also an attorney, decided to move to Dallas so that Dorsey could continue managing prepetition bankruptcy litigation and begin managing international employment for the world's largest airline, there was a different kind of consideration for one of the newest in-house lawyers to think about: close to a thousand individual lawsuits in Brazil that would be Dorsey's responsibility when he arrived in Dallas.
After one of the third-party vendors that American Airlines had hired to oversee fleet services filed the Brazilian equivalent of bankruptcy, a stack of suits for wages, severance, and other claims mounted quickly. Dorsey knew he would have to familiarize himself with litigating in Brazil immediately. He accepted the additional role, moving his family to Dallas, and meeting with local Brazilian counsel as soon as possible to get the lay of the land.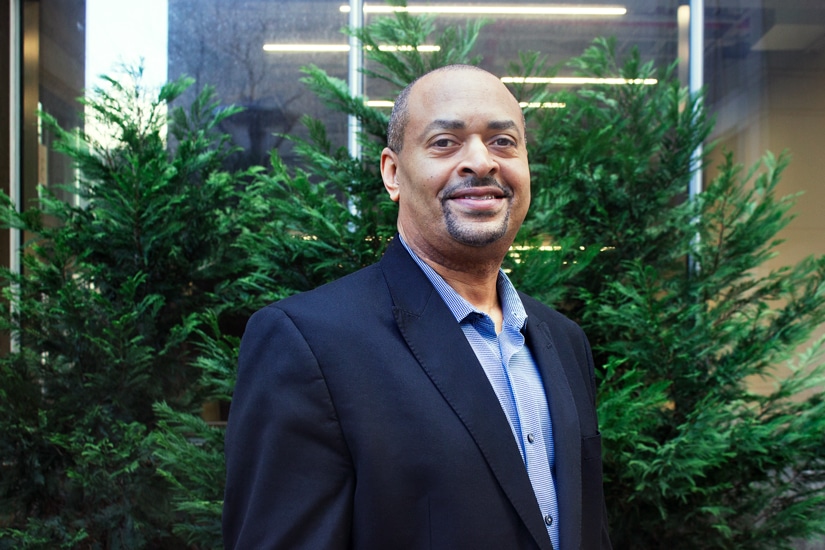 "The most challenging part about these cases is that unlike in the States, there's no summary process where you can file a motion to dismiss unverifiable or fraudulent claims," Dorsey explains. "There is a trial for absolutely every claim, so we can either settle or elect to litigate. It obviously comes down to whether or not we think the claims have merit."
Dorsey says one of the most important changes he's made is switching outside counsel in the region to Trench Rossi Watanabe, a Brazil-based firm with which Baker McKenzie has established a strategic cooperation. The switch, he says, has made navigating the mountain of prospective litigation more manageable. The cases are ongoing, but Dorsey is confident that they'll all be resolved in due time.
"Daryl has an amazing and exceptional ability to deal with several relevant legal matters at the same time," says Leticia Ribeiro, labor partner for Trench Rossi Watanabe. "He is able to quickly make key decisions despite the huge differences between the Brazilian and the US litigation systems. We are proud to assist him in his great challenge of managing international employment matters for American Airlines."
Widening the Reach
Along with managing outside international counsel, Dorsey and the legal department are seeking to work closely with law firms that are reflective of the global population that American Airlines serves. That applies to both hiring in-house at American and in the firms the legal department employs as outside counsel. "As an African American man, I've worked with firms and have obviously seen the need for more diversity across a number of different areas," Dorsey says. "My old firm was so great in this way, and I think more firms can find opportunities for women and minorities to work in the field."
In the legal department at American, a subcommittee on equity, diversity, and inclusion is partnering with firms and other corporations to drive forward DE&I initiatives and recognize the value of shared partnerships in achieving those goals. Dorsey says it's been a priority for the legal team since he came to American, and he's happy to contribute to recognizing a wider set of voices in the industry.
True Partnership
Dorsey has cultivated a reputation as a highly effective in-house attorney and bankruptcy specialist. The lawyer took on 130 individual cases following AA's emergence from bankruptcy in 2013, prior to being asked to oversee international litigation for the airlines. But the lawyer's journey seems to have been most impacted by love and the US government. Initially on track to become an assistant United States attorney in Washington, DC, the Baltimore native elected to move with his future wife to Ohio so she could attend law school on a full scholarship.
Since that move, Dorsey and his wife have swapped moving motivations a handful of times, occasionally having to pass a new state's bar exam together or letting one get a head start in a new city while the other wrapped up responsibilities back home. Dorsey spent significant time clerking for a Cleveland federal judge and his wife spent time at the Arizona attorney general's office prior to moving to in-house and firm roles, respectively. The goal of an effectual in-house attorney is always true partnership, and this seems to apply to all aspects of Dorsey's life.
In-House Music
As a Baltimore native, Daryl Dorsey has always kept his free time open for the sounds of Baltimore house music. Charm City is one of the best-known hotbeds of early house purveyors like Scottie B and DJ Spen, and Dorsey has been producing EDM beats that reflect his upbringing for a couple of decades. "Any downtime, you'll probably find me at my computer, working away on beats," Dorsey says. "I absolutely love it."
***
Expertise Spotlight
One of Brazil's largest law firms, Trench Rossi Watanabe has comprehensive expertise in all areas of the law. Founded in 1959, the firm provides legal services to national and international clients across several markets, helping them manage their business lawfully, ethically, and efficiently. Through our strategic cooperation with Baker McKenzie, Trench Rossi Watanabe o­ffers its clients global access to one of the most extensive and solid legal networks in the market. We work collaboratively with knowledgeable lawyers in multiple jurisdictions to support and provide insights on our clients' operations, wherever and however our clients might need it. Our highly skilled labor practice can help keep employees motivated and their clients' business competitive through strategic employment practices and policies, advising on all employment-related procedures from hiring and termination to trade union negotiations. The most important directories, such as Chambers and Partners, The Legal 500, and Latin Lawyer, all recognize Trench Rossi Watanabe's labor practice as highly recommended.