Thumb through any issue of Modern Counsel from the past five years, and you'd be hard-pressed to find a copy without the word "privacy" written several dozen times in its pages. As the internet has continued to expand at a snowball's pace, so have the concerns and regulations around how people's data gets used.
But it's easy to forget that, until fairly recently, privacy—at least from an online standpoint—was not as much of a front-of-mind concern. Kaaren Shalom, vice president and chief privacy officer at SiriusXM, remembers when the topic started attracting increased attention and prioritization. Before embarking on a legal career, she worked at Paramount Pictures, where she began to notice the change.
"I was brought into Paramount to work with the then-burgeoning world of the internet," Shalom remembers. "I was working on developing marketing campaigns that were customer focused, in the sense that the interest was motivating the customer in some way. Even early on, I realized the kind of information that we could see about the behavior of individuals—more than you would ever get from a TV ad or print ad. I became interested in privacy then, because more data means a little more exposure but also more insight. That's the pro and con."
Shalom began considering a career pivot after she and her family moved from Los Angeles back to the Dallas area, where she grew up. When she thought back on the internet issues that interested her most while at Paramount—intellectual property, the reconversion of contracts and use rights, and of course, privacy, to name a few—she realized that many of them were based in legal concepts. Applying to Southern Methodist University's Dedman School of Law seemed like a no-brainer.
Today, at SiriusXM, Shalom is broadly responsible for privacy matters at the enterprise's ever-growing family of companies. This includes SiriusXM Radio, as well as the streaming internet radio service Pandora and podcast platforms Stitcher and Simplecast.
"New products undergo privacy reviews as they are developed. And those are often split up in a number of organizations, so I'll meet with each of them differently," says Shalom, adding that she's also heavily involved in the company's ad-tech business, which is seeing a lot of fluidity in how laws are applied. "I work with the marketing team on their projected campaigns to determine if the use rights they're looking to leverage are within the disclosures we've made to the customer."
And there's the key word: customer. Besides being the number one priority for SiriusXM, it's the common thread between the two halves of Shalom's career.
"I'm very customer focused, because customer sensitivity to privacy grows as the collection and use of consumer data grow," she says. "When trying to create a product, how do you speak to the customer? How do you reach out to a customer? At Paramount, there was a growing awareness that data could inform that process. And now, clearly, not only does data inform it—it drives it. Now my job is to make sure that we are conscious of how we do it in a compliant and respectful manner."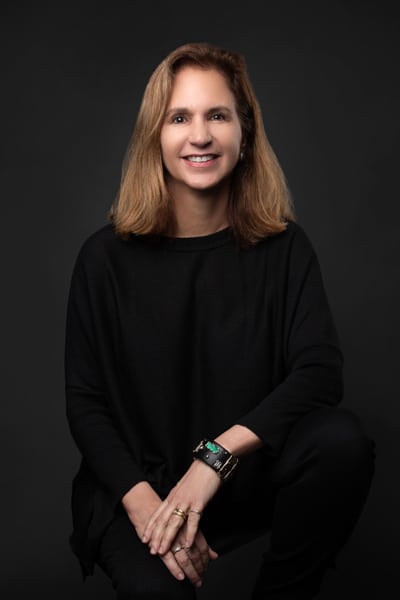 This all ties into what Shalom calls the modernization of privacy—the quest to be transparent about the process of data collection while also making the information digestible. "In order for the consumer to be informed, they have to be able to understand," she elaborates before bringing up dense privacy policies that read more like complicated tech manuals. Anyone who has ever had to click "agree" on a privacy agreement after a software update should know the feeling. As a happy medium that addresses both the regulatory perspective and the consumer perspective, SiriusXM is currently working on a privacy portal that will go live sometime in 2021.
"Instead of opening a PDF or some sort of single page, you'll click on a link and go into a space that guides you a little bit to where you might find the information you're looking for," Shalom says. "The aspects of disclosure will be more of an accessible, interactive experience for the consumer. And then you can still have the longer, more soup-to-nuts sort of policy for anyone who needs a little light bedtime reading. Essentially, it's a tool for the company to communicate with the consumer."
As SiriusXM moves into the future, Shalom finds herself thinking about how different the privacy landscape was when she started at the company just over seven years ago.
"Privacy didn't have a good foothold in the legal world yet," she recalls. "It's remarkable to see what the last seven years have done in terms of raising its profile as a legal concept, as a consumer concept, and as a legislative concept—as something that is worthy of regulatory attention. That's a fairly short period of time. And when you have that rapid escalation in something, there is a tendency for things to swing from one extreme to the other. The interesting part of my role is to understand which directions you have to steer your company to be on the right side of the wave."
King & Fisher Law Group, PLLC:
"As outside counsel, we've worked with Kaaren on many projects. She's a strategic thinker who has a great ability to find practical solutions to complex legal issues—especially in the area of privacy law."
–Todd Fisher, Partner
***
Orrick, Herrington & Sutcliffe LLP:
"Kaaren is a true professional and great partner—she's smart, savvy, and thorough. She fully understands the ramifications of issues under her purview, yet she always finds a way to identify and mitigate legal risks so that we can assist in arriving at a business-savvy solution."
–Barrie VanBrackle and Tony Kim, Partners