Frank Papalia is a strong proponent of mentorship because he received such strong guidance early in his legal career. The CPA turned lawyer recalls how he took a role at AXA Financial to work with then General Counsel Stephen Friedman.
Papalia benefited greatly from observing Friedman's expertise and leadership of a legal department with more than one hundred lawyers. "I ultimately was able to learn a great deal about managing a legal department when I was just twenty-nine years old," he says.
The now chief legal officer (whose scope includes the claims function) for ProSight Specialty Insurance also sees that formative learning experience as proof of what a strong mentor can offer those looking to further their careers.
"It was a transformational experience because Steve [Friedman] was such a great mentor and outstanding general counsel," Papalia says. "He told me early on that if I had aspirations of being a general counsel, once you feel you've learned about 80 percent of a practice area, it's probably time to move on.
"GCs have to know how to spot the key issues, have a good sense as to how the issue will likely be resolved, and get the experts to weigh in. I just never forgot that guidance throughout my entire career."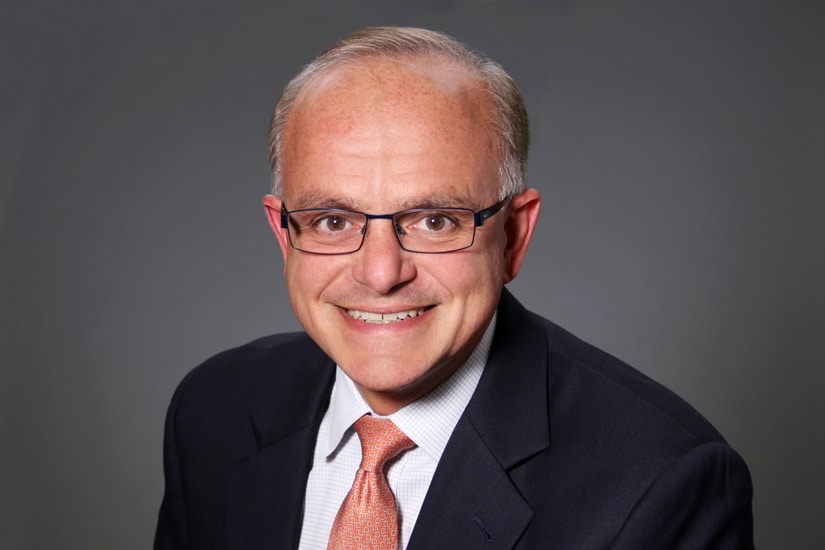 Experiences Worth Passing On
Decades later, Papalia has cultivated a few lifetimes' worth of experience that he hopes will be as valuable to younger lawyers as Friedman's was to him. The former "dirt lawyer" was heavily involved in negotiating workouts during the real estate crisis of the late 1980s and early 1990s. He expanded from real estate to private placements, bankruptcy matters, joint ventures, e-commerce, and later, M&A.
At a midpoint in his career, Papalia seized an opportunity to work for an AXA affiliate based in Paris. He spent nine years in France with his family and gained expertise in a new area of the law: resolving longstanding, significant multijurisdictional litigation and arbitrations. After a series of promotions, he became a GC and management board member of PARIS Re, a spinoff company of the AXA Group.
At PARIS Re, Papalia helped define the culture of the "new" company; oversaw the legal, claims, and premium accounting teams; and led the company's IPO on the Paris Bourse (now Euronext Paris). "Once I had that experience of being in a smaller, more nimble company, I knew it was where I wanted to be," he explains.
At ProSight, Papalia has repeated the success of taking a company public. "The whole process is somewhat arduous, but it's also so exciting," he says. "You have drafting sessions where you can have twenty people around a table trying to capture every important component of a company in two-hundred-something-odd pages."
In his second IPO transaction, the CLO kept the transactional waters much less choppy. He also focused on keeping morale high and driving the multifaceted, transformational project.
"We were able to deliver our IPO in the ambitious timeframe that we had targeted, July 2019, which folks didn't think could happen," Papalia says. "I had to work throughout my sixtieth birthday weekend, but c'est la vie." The CLO credits his fellow executives and highly capable legal team for working in an exceptionally collaborative, efficient, and agile way.
Growing into New Roles
Clearly, Papalia has a lot to share for those looking to grow. "It's somewhat legendary that lawyers are thought to be pretty weak managers," Papalia says, laughing. "But it's not simply intuitive to be a manager. I look at my role as helping people become better experts as well as managers and mentors for their own teams."
This component of his leadership has been present throughout his career. Two of his former mentees are now general counsel of successful companies.
"These can be challenging conversations to have with team members when it comes to asking them to stretch, but it's essential to gain that new experience," Papalia says. "We have some incredibly strong talent and leadership potential here at ProSight, and I'm happy to provide whatever guidance I can."
Papalia continues to lead by example. The self-admitted "deal junkie" is also deeply passionate about social justice. When the day arrives that "the next big transaction" does not energize him as much as devoting more time to social justice issues, he plans on embarking on the next phase of his career. At that point, he looks forward to stepping into a whole new area: public interest law. Carrying on his work of the last forty years, he'll continue to provide guidance, experience, and a helping hand to those looking for their next great challenge.
***
Stroock & Stroock & Lavan:
"Frank uses his impressive experience as a legal professional and insurance industry guru to craft practical business solutions to often complex issues. His passion, humor, and deep commitment to teamwork make partnering with him and his team a true pleasure."
–Michele Jacobson, Partner