Imagine that, with each and every step you took in your career, you had an expert advisor in your field providing you with personalized advice. An advisor who not only knew your résumé and credentials but also understood you: your skill set, your work style, your personal priorities, your strengths and weaknesses, your hopes and dreams. An advisor who was also willing to help you network and even to collaborate with you if need be, and who truly cared for you and wanted only the best for you, whatever happened.
That is exactly what Emma Rodriguez-Ayala, Reena Jashnani-Slusarz, and Sara Chandler have had for more than a decade: a strong and abiding friendship that has carried them from law school to their early careers at a prestigious law firm, and ultimately to prominent positions at Legal & General Investment Management America, Elementum Advisors, and the State of Wisconsin Investment Board, respectively.
As friends, peers, and colleagues, these three women have uplifted one another, supported one another, and seen each other triumph within the male-dominated investment management industry.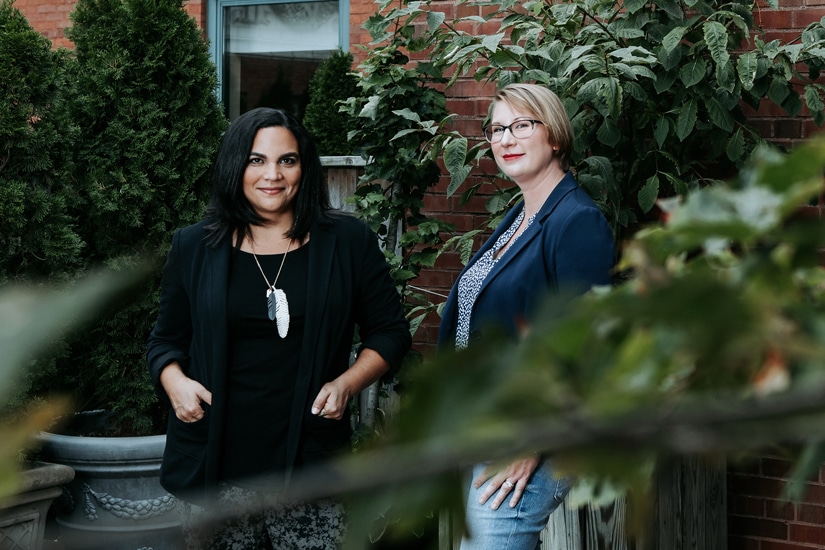 Rodriguez-Ayala and Chandler met in their first year at the University of Chicago, but they didn't become close friends until they started working together as summer associates at Sidley Austin. That's also when they met Jashnani-Slusarz.
"All three of us gravitated to the investment management group at Sidley, and the more we focused on that group, the more time we spent together," Chandler recalls. "And ultimately, we each decided that investment management provided a challenging and entrepreneurial practice area to pursue long-term."
In the years since that summer at Sidley Austin, Chandler, Jashnani-Slusarz, and Rodriguez-Ayala have led varied and impactful careers. Sometimes they have worked together, like when Rodriguez-Ayala hired Jashnani-Slusarz as the deputy general counsel, chief compliance officer, and senior vice president at Mesirow Advanced Strategies. And sometimes they have squared off on opposite sides of the table, like when Chandler negotiated against both Rodriguez-Ayala and Jashnani-Slusarz in her role as associate general counsel at King Street Capital.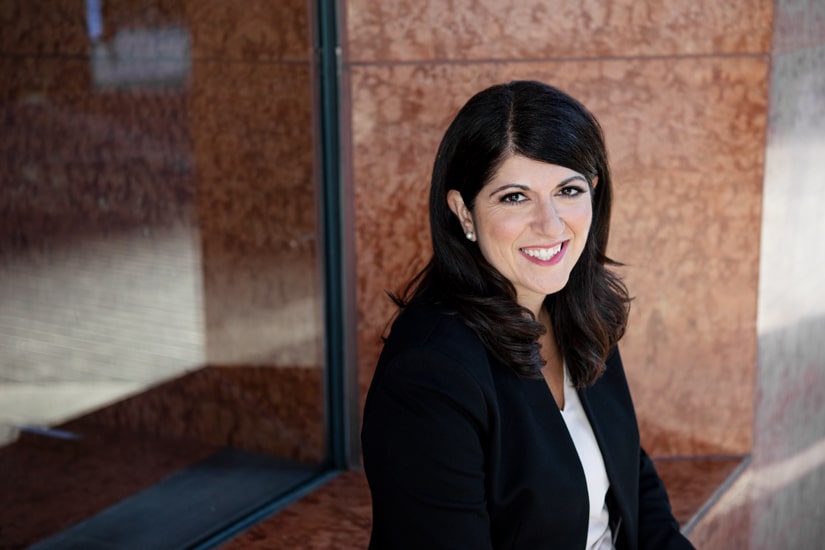 Throughout it all, the three friends have remained close, never allowing the competitive nature of the industry to come between them. As Jashnani-Slusarz notes, "We all have a natural inclination to compare ourselves to others, but we're very different people. The right position for Emma is not the right one for me. What's important is finding a role that makes you happy and plays to your strengths and allows you to contribute the most value."
But the three friends have done far more than strike an implicit agreement not to mentally compete with one another. Rather, they have all actively helped one another, using each other as a sounding board to discuss everything from the pros and cons of different types of positions to the realities of work/life balance.
"I remember reaching out to Reena and Emma when I first considered leaving Sidley to move in-house and saying, 'What would you do? What do you think?' And I knew I would get good advice about what was best for me from people who knew what was riding on the decision," Chandler recalls. "As time went on, each of us went through challenges [that lead us to] seek out that advice, whether a career opportunity or the choice to have kids."
It can be difficult to find that kind of advisor, "that person who knows you deeply as a person and also understands your industry. My professional mentors only know 'general counsel Emma;' they don't know 'three-drinks-at-the-beach Emma,'" Rodriguez-Ayala says with a laugh. "But the three of us know both sides, so we can be that more complete advisor for each other."
"What's important is finding a role that makes you happy and plays to your strengths and allows you to contribute the most value."— Reena Jashnani-Slusarz
Today, each of the three friends has found a role in which they can thrive. As chief legal counsel for the State of Wisconsin Investment Board, one of the only fully funded state pension plans in the country with more than $125 billion in assets, Chandler oversees a team of attorneys and all legal matters for the organization and works with the board of trustees as a legal advisor and facilitator.
Jashnani-Slusarz, the managing director, deputy general counsel, and chief compliance officer for Elementum Advisors, a niche investment adviser specializing in collateralized natural event reinsurance investments, leads the legal and compliance team at Elementum.
And Rodriguez-Ayala helps drive US strategy for the fifth largest asset manager in the world as general counsel, chief compliance officer, and board secretary for LGIMA, the US subsidiary of LGIM.
"Because we have so much in common and have experienced many of the same things, we can speak each other's language."—Emma Rodriguez-Ayala
When discussing their roles, it is clear that the friends respect and admire each other's professional acumen. Chandler is acknowledged as the toughest negotiator and savviest attorney among the group. All agree that Jashnani-Slusarz excels in people management and the soft skills that make a lawyer a true business partner. And Rodriguez-Ayala is notable for her boldness and forward thinking.
These days, between work and young children at home, none of the three friends has much free time. Sometimes they go weeks without chatting, and months or even years pass without physically seeing each other. But, as they each emphasize, one of the biggest advantages to their particular friendship is a unique perspective on how to make that kind of long-distance friendship work.
"We trust each other to be there when it counts—at each other's weddings, for our kids, for work emergencies—even when we can't be there every day," asserts Jashnani-Slusarz.
But whenever they do get a chance to talk, the importance of their friendship is only reinforced. "My husband and other friends sometimes don't understand the demands of our industry and the competing priorities that we have to deal with," Rodriguez-Ayala says. "But because we have so much in common and have experienced many of the same things, we can speak each other's language. Sara and Reena are probably the only people in my life who see the full picture."
The friends agree that this type of friendship is worth the investment.