Three of the most senior attorneys at CoStar Group have had to evolve in their in-house roles and, in some cases, learn how to be in-house lawyers. General Counsel and Secretary Jaye Campbell, Chief Compliance Officer Jeannette Koonce, and Associate General Counsel and Head of Employment Law Stefanee Handon all found their way to the commercial real estate information and analytics giant after successful private practice careers as fee earners.
The in-house proposition doesn't just turn that idea on its head. It can often create the illusion that legal teams aren't there to facilitate business; they're there with a separate agenda or to get in the way. At CoStar, this is a laughable presumption.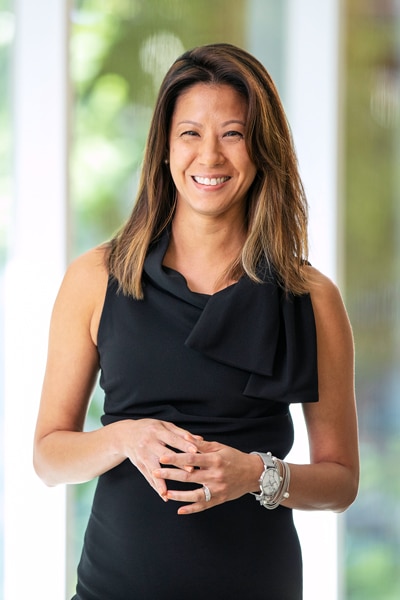 Even amid a national pandemic, Campbell and Koonce were part of a team that helped CoStar successfully initiate a public offering of $1.5 billion of equity and a debut debt offering of $1 billion of senior unsecured notes, as well as close to a $190 million acquisition of Ten-X, a platform for online auctions and negotiated bids. With the company's online commercial real estate audience of eleven million monthly website visits, it's poised to expand Ten-X's audience by something like forty times its current usage. If that's not a gold standard for the in-house legal function enabling the business, the standard is flawed.
Campbell and Koonce have spent the past seven years working together. With Handon joining on the employment law side in 2018, the three female lawyers have helped amass a culture of business-minded advice at CoStar by staying in constant communication, valuing collaboration, and taking the time to provide counsel with a few simple words: "Tell me more."
Diverging Paths Unite
The paths of the senior attorneys at CoStar share significant time spent in private practice prior to coming to CoStar, but the routes taken vary in notable ways.
Fourteen-year CoStar veteran Jeannette Koonce made straight for the East Coast after high school. The Omaha native lost her mother to breast cancer when Koonce was just sixteen. "While my father stepped up into that dual role, I think I became much more independent and a stronger-willed person," Koonce says. "I was just determined to succeed."
Koonce's first firm job was dynamic from the start—not always the first word one considers when describing the usual work of young associates, marked by grueling hours and a focus on tiny details. "I was exposed to a lot of different kinds of clients: anywhere from entrepreneurial businesses trying to raise angel financing up to public companies or companies that wanted to go public," Koonce explains. "Anything and everything were kind of thrown at me, which is a bit unusual at a big law firm, but that really served me well coming in-house."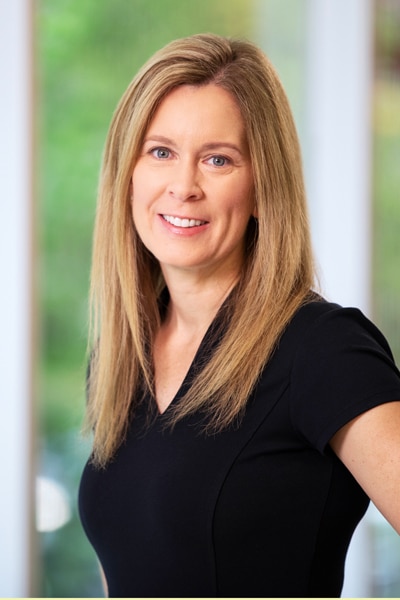 As for Campbell, she likes to think her introduction to client services came from the bartending and waitress jobs she took on in her younger years. "You have to perfect the role of listener and counselor and cultivate that trust with your coworkers and customer," Campbell says. It would also serve her well when working with massive blue-chip and Fortune 10 companies on their IP matters.
It wasn't always the easiest of times. "I was young, and taking on risk against the status quo is sort of foreign in the legal departments of those big companies," Campbell says. "There were times that I dusted up pretty significantly at my old firm because I was trying to be more practical and business minded." It didn't help that her employer's clients often came to her directly, in opposition to the hierarchical preferences of the firm world.
And Handon, who at the time of speaking was celebrating her two-year anniversary at CoStar, learned quickly that the criminal law career she wanted wasn't all it was cut out to be. "I found employment law, which really married everything that I wanted to do," the AGC says. She spent seven and a half years at one of the leading employment law firms in the country.
"We had a variety of clients with a variety of sophistication levels when it came to the issues we were working on, so there were times when I would be working with someone who had no idea about employment law," Handon says. "That variety really helped me; sometimes I had to really break down complex issues for people."
Supporting CoStars
The accumulated experiences, both legal and personal, of the three attorneys have had a critical role in establishing the CoStar legal group as a business-positive collaborator. "The collaboration here is easy because you've done a lot of the work already to put the right people in the right jobs," Campbell says. "You know what people are good at, and you value their opinion and the diversity that comes to the table when you're trying to solve something complex."
"It's been easy for us to learn to work well together because our company has grown so fast and continues to develop and grow quickly," Koonce says. "We're continually taking on new issues that are outside of our realm, and so we are able to add colleagues who have valuable expertise. It wasn't like we had to learn to work together; it felt more like Jaye and Stefanee were the missing pieces of a puzzle that just naturally fit together."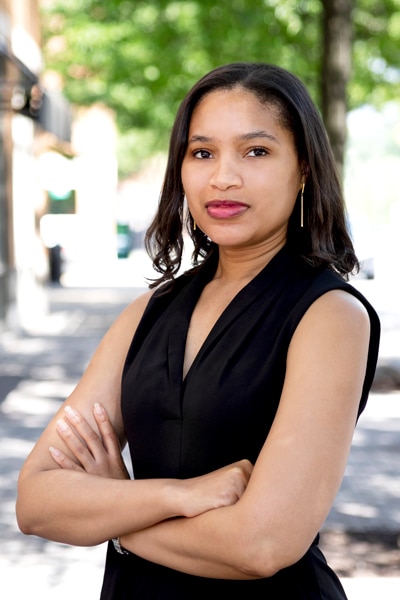 Handon concurs, even though the employment work she does can often seem like a whole different side of the legal department. "I felt like I went from a two-lane road to a six-lane highway, coming here," Handon says, laughing. "Sometimes there's a difference between the business strategy and the human capital strategy. Communication is so important in understanding how to marry these two."
Humility is also a word that comes up a lot, especially with regard to moving from private practice into more business-supporting roles. "Our goal isn't to highlight the fantastic things that legal can do and all the new approaches that we can take," Koonce explains. "It's about the business and moving it forward. As the business grows, we examine new issues that arise and get creative however we need to."
"In some situations, legal is doing its absolute best work when you don't notice us," Campbell says. "When everything is going as it should, the business is charging forward with its objectives and the lawyers are making sure that we're all on track. It's like you don't notice the good referees in a game. You have to lead with humility."
That humility can also be crucial when serving in-house clients. "I always try to start conversations by thanking the person for contacting me with their question," Campbell says. "There are simple things you can do, things I do with my kids, where you just need to sit and actively listen. You have to be patient. Rather than telling someone that they can't do something or that an idea is bad, I will most often say, 'Tell me more.'"
With a successful acquisition and billion-dollar equity offering, followed by a billion-dollar bond offering, all in six weeks' time, it seems like humility should be the last emotion in the minds of CoStar's legal team. But the former private practice attorneys have truly made that unique in-house evolution in all the most important ways.