There is no such thing as a boring day at work for Cindy Westervelt, an Iron Mountain director and senior counsel of employment and labor for North America. The way she puts it, no two stories are the same in her field, which has contributed to an intellectually stimulating career. She compares employment law to navigating a chess game, as it requires following the law, doing what's right, and creating a culture of fairness, engagement, and productivity for employees.
"That's what all employment lawyers are trying to do," Westervelt says. "They're trying to make their business better. If I'm doing my job right, I'm helping the employees of my company, I'm helping my company achieve results, and I'm complying with the law. That sounds simple, but it's sometimes very hard to navigate because the area is often so gray, and 100 percent compliance at all times can be difficult to achieve."
Westervelt joined Iron Mountain in June 2018, after a recruiter she knew alerted her to the in-house opportunity. Westervelt, who started her career as a general litigator, was familiar with the enterprise information management services company thanks to its famed boxes, which she herself had used to store files at prior employers.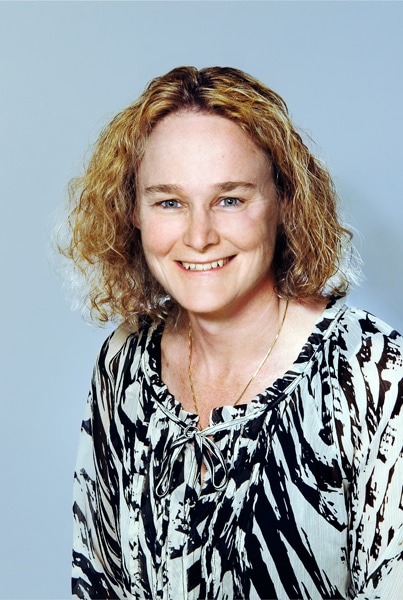 Today, Westervelt leads a team of four lawyers who do commercial transaction work and commercial litigation. She is responsible for labor and employment law, compliance, and legal strategy for North America. This involves working with company executives and human resources leaders on the people component of their business strategies. Her role also involves dealing with employment disputes, such as lawsuits, class actions, and labor grievances.
Westervelt's work has a major educational component too: keeping her clients up-to-date on the legal landscape and some common issues facing human resources. To this end, Westervelt recently put together a reasonable accommodations training session for the Iron Mountain human resources team. She incorporated examples from prior clients and case laws into the training and provided templates and informational sheets to use to navigate accommodation requests.
"For employment lawyers, that is the hardest area to give advice in because it's so gray. And frankly, it's the most difficult for businesses to wrap their head around because employment laws, particularly in the US, largely come down to being fair," she says. Disability laws sometimes dictate differential treatment for employees with disabilities, "so you may need flex rules or flex schedules or to exempt them from certain tasks."
From a project point of view, Westervelt is proudest of working with company leaders on a global initiative to help Iron Mountain better serve its clients. "We're really going through a reinvention of the company and focusing more on what our customers really need with respect to digital offerings," she says.
She adds that the initiative positions Iron Mountain to help clients leverage the data they store in a meaningful way to drive their particular business objectives. Westervelt supported the transformation of the workforce and talent strategies to advance the company's evolution.
"As a team, we did an amazing job of positioning the company to be successful for its next iteration, and I feel very proud of that," she says.
Subscribe Now
Receive stories like this one in your inbox every two weeks!
Subscribe to the free Modern Counsel newsletter.
She's also proud of the high level of cooperation and understanding between Iron Mountain's departments. "Employment lawyers aren't always the ones giving the easy advice, meaning giving your client what they want to hear," she says.
"But we've created a relationship where we can disagree. We can debate and argue, but we both know that we're trying to do what's best for the company and for our employees, and we move forward in that vein."  Having a trusting relationship focused on the same goal, she adds, can help create the best solution in some of the gray areas of employment law.
The way Westervelt sees it, she wouldn't be where she is today had she not been open to new and different experiences. She notes, for example, how beneficial it was to serve as the head of human resources for North America at Staples after serving as that company's in-house counsel. The human resources role gave her "a completely new and different perspective on employment problems," she says, "that I never would have had if I had just stayed on the path that I was on."
Her experiences have taught her another especially valuable lesson: she loves the in-house counsel life. Yes, working at law firms and even running her own law firm at one point taught her many things, but those experiences also showed her the kinds of lifestyles she did not want to have and the type of work on which she thrives—being part of a team and supporting business growth for her clients.
"You're not going to break anything by taking a chance on something," she says. "You can course correct. You can always move in a different direction if you're the kind of person who is open to embracing new things."
***
Seyfarth Shaw LLP:
"Cindy's core values match Seyfarth's: excellence, teamwork, inclusion, and commitment. She continues to impress me every step of the way, and I am proud to call her a client, but more so a friend."
–Ariel Cudkowicz, Partner