Brett Pugliese works smarter, not harder. The principal and associate general counsel's responsibilities include the domestic and international employment law function at Ares Management, a leading global alternative investment manager. "My job," he explains, "is to guide business decisions regarding our employee base in an informed and commercial manner." This, he says, means a lot of dialogue with the leadership team as well as HR business partners.
More than happy to explore different tactics to solve problems, Pugliese says that he and Ares are all about collaboration. "Sometimes that means a call with representatives from half a dozen different business groups to make sure that all stakeholders are involved," he says. "And sometimes that means taking my laptop over to our head of HR's office and working next to her for the afternoon so that we can talk through solutions in real time."
The results are successful business decisions and, equally important, strong relationships and trust. "It's a great feeling when work becomes more about the people and the partnerships," Pugliese says, "when it isn't purely transactional."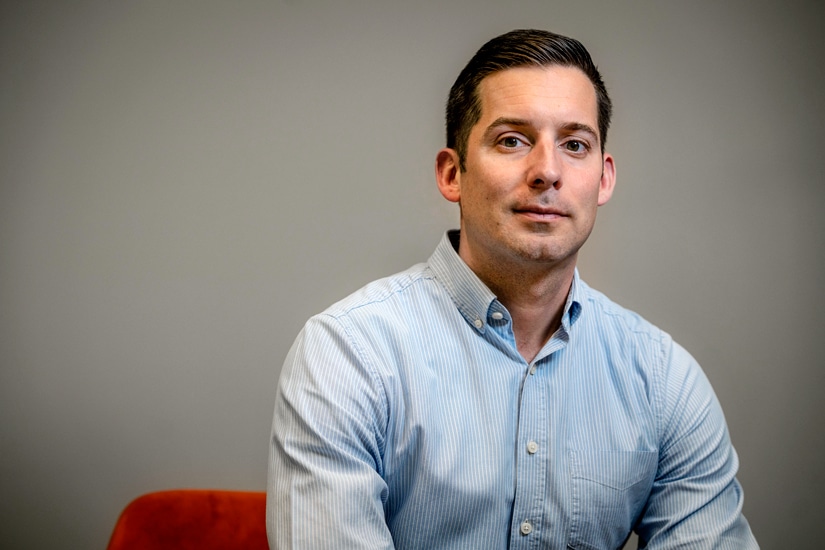 Colleen Hart and Kate Napalkova, executive compensation partners at Proskauer Rose, work closely with Pugliese. "What sets Brett apart," says Hart, "is his depth of knowledge and his ability to operate across functions and bring people together."
Pugliese's collaborative approach is critical as Ares continues to execute on its strategic initiatives, drive strong risk-adjusted returns for its clients, and build shareholder value. As an example, when the firm makes a strategic acquisition, Pugliese plays a key role. From the early stages of diligence through employee integration, he helps guide transactions. When new offices open, he jumps in to work closely with external counsel, ensuring everything is in place for new hires. He says, "It's always exciting to start familiarizing myself with a new jurisdiction's employment laws."
The associate general counsel credits Ares leadership with creating an environment where he can thrive by providing candid and constructive feedback. "It's easy to feel confident when you're receiving positive feedback," he says of the delicately balanced support he receives, "but I feel an even stronger sense of accomplishment when I see myself succeeding in an area that used to be completely foreign to me. It's always a huge confidence boost when I reach out to external counsel to check something and find out my instincts were right."
Though Pugliese continues to build strengths at Ares, he arrived at the company with a unique knowledge base that has proved useful. He began his career in-house in the entertainment industry. "Starting my career in-house, without the more formal training that comes with the law firm path, taught me how to be resourceful more than anything," he says. Working as the only employment lawyer at an independent film and television studio, he relied on law school lessons and research to find solutions.
"Starting my career in-house, without the more formal training that comes with the law firm path, taught me how to be resourceful more than anything."
"Unique and real-world employee relations matters taught me how to spot issues, ask the right questions to figure out the business goal, and navigate the best path toward it," he says. Though it is unusual for an in-house attorney to make the leap across sectors, he explains, "My background in a different industry has provided a lot of value to Ares in that I'm able to provide a diverse perspective."
Along with his legal work, Pugliese is a member of the Ares Inclusion and Diversity Council, where he works with other members to launch firm-wide initiatives that support Ares' drive to foster diversity in the workplace, including the development of several employee resource groups (ERGs). "In a very short time, our ERGs have become quite active, throwing various events open to all employees," he says. Pugliese himself coleads the LA chapter of the Out at Ares ERG and helps plan celebrations for Pride Month throughout the company.
Mornings generally see Pugliese working closely with the international HR team based in Ares's London office, focusing on stateside matters later in the day. With this breadth of responsibility, it is no wonder he says that, in more than five years at the company, "I can count on one hand the number of days that I found myself bored." For Pugliese, Ares is a company willing to support employees in new endeavors. He's excited for upcoming opportunities. At the same time, he understands the critical importance of work-life balance in ensuring the longevity of his career and love of his job.
"I work extremely hard and have always been dedicated to my job, but I make sure that things like my friends, family, and health are a priority," he says. As he happily reports, "I wrap up almost every day feeling accomplished and ready to settle in at home with my partner and our puppy." A smart way to work indeed.