Like many successful attorneys, Alexis MacDowall always strives for excellence. But more than that, she always wants to be in a position where she can help others. And as vice president, deputy general counsel, and chief enterprise risk officer at Clarios, MacDowall has both the position and the support she needs to make a true difference in the world.
MacDowall's drive to help others goes back to her childhood. "I was raised by family members who had grown up during the Great Depression, family members who had fought in World War II and seen the fallout of war," she explains. "I grew up surrounded by people who truly embodied hard work, integrity, and compassion for others."
Years later, after graduating from the University of Iowa College of Law, MacDowall once again "grew up" surrounded by exemplars of integrity. "I couldn't have asked for better training than what I had at Winston & Strawn," MacDowall says. "I had the privilege of working with some of the greatest lawyers out there, including Dan Webb.
"I could always see those brilliant, talented people acting with integrity," she continues, "focusing on pro bono work and helping underrepresented people in the Chicago community. That really spoke to me, that these strong and powerful individuals were making that a priority."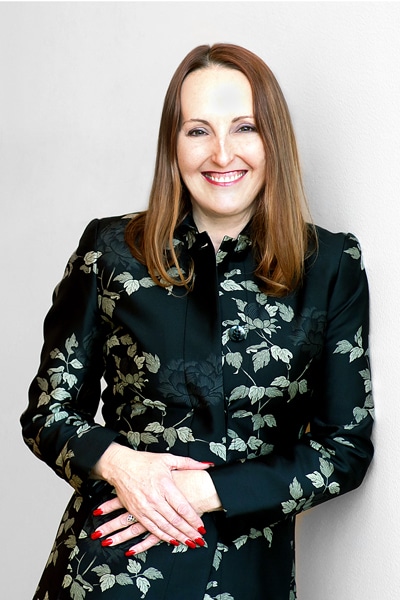 During MacDowall's twenty-one years at Winston & Strawn, she modeled the kind of leadership she saw in her mentors. In addition to being a leader on the firm's diversity committee, she shaped the firm's maternity leave program, spearheaded a paternity leave policy, and established a parenting community initiative called Parent2 Parent.
Eventually, though, MacDowall realized that she wanted to take a deep dive into the needs of a single client instead of working with ten or twenty corporate clients. Thus, when Stryker Corporation asked her to come in-house as chief legal counsel in 2011 to create and build a litigation department, MacDowall "couldn't resist."
"I was brought on as part of significant change for the company," MacDowall notes. "The company was very siloed in its various divisions and didn't have a expertise managing key high-risk areas, such a global litigation.
"If you're not an experienced litigator, that doesn't mean you're not an excellent lawyer," she says. "But leading complex litigation—driving strategy, overseeing its cost, challenging outside counsel, and understanding where things could take a left turn if not managed properly—wouldn't necessarily be your strength or focus. You wouldn't know to insist on a discount or where efforts should be streamlined instead of spending millions of dollars with outside law firms, for example, or to know when to drive early resolution with an assessment of protracted litigation and an uncertain outcome."
At Stryker, MacDowall helped centralize the company's legal functions and optimize the company's operations as a whole. She was then recruited to Johnson Controls to do same. And, that's essentially what she's been doing ever since by helping shape the future of Fortune 500 companies like Stryker, Johnson Controls, and now private-equity-owned Clarios.
No matter what changes she makes in a company, MacDowall says, her purpose is never to "invade others' territory."
"I'm here to help drive the best outcome for the company," she says. "Time and time again, as I've been tasked with leading change, I've seen a fear of that change in others. For me, it's about making sure I communicate so that everyone understands that I'm coming in to serve as a partner and with a goal of mutual success."
Fortunately, MacDowall says, she has received incredible support from both the leadership and the employees working at Clarios, a leader in energy storage solutions. Clarios has a highly mature view of change management, so on top of overseeing the company's global litigation and labor and employment matters, she has been promoted to chief enterprise risk officer.
"ERM [enterprise risk management] is all about being resilient, being nimble, and acting decisively at the right moment."
In that role, MacDowall oversees, drives, and builds the company's enterprise risk management (ERM) function. "It's about understanding the company's objectives and strategy so that you can start thinking about what things could get in the way of that and how you can go about mitigating the risk of those things happening," she explains. "You need to work closely with the business to deeply understand the strategy so that not only can you look to mitigate risks but to seize opportunities—opportunities that many miss without this mind-set within the company."
But there's no need to worry about every single possible risk to the company, MacDowall says. From cyberattacks to natural disasters, environmental hazards to geopolitical development, there are simply too many risks in the world for companies to predict the exact type of crisis that will hit.
"As we've seen with the coronavirus pandemic, there will always be a version of a crisis no company can completely prepare for, but with the right tools, proactive steps, and training, that discipline and leadership is what separates strong organizations. It sets them up to be resilient, learn from the experience, and be even better prepared for the next crisis."
MacDowall recommends having an in-depth conversation with the company's executives and key stakeholders to develop alignment on the top risks facing the company. "No matter how big your company may be, everyone has limited resources," she says. "You have to identify where you can make the biggest impact based on your time and resources."
When all of that is executed well, companies like Clarios can begin seeing some truly incredible results, MacDowall says.
"Study after study has shown that companies that are proactive in terms of enterprise risk management have a higher value at the end of the day—higher shareholder value and higher market capitalization yields," MacDowall says. "ERM is all about being resilient, being nimble, and acting decisively at the right moment. If you take these steps, the market will recognize your company's ability to weather a storm and come through the other side even stronger."
***
PricewaterhouseCoopers (PwC):
"Alexis is incredibly adept at using her experience as a litigator to truly dig into business risks and translate that into how to help her company manage and stay in front of challenges and opportunities."
–Peggy Hardek, Partner