When the Obama Foundation began to develop plans with the city of Chicago for the president's new library in 2014, one of the first big potential impasses soon fell to Tim King.
King is the general counsel for the Chicago Park District, which means he has to be something of a jack of all trades. Any legal issue that arises from the city's more than 8,000 acres or 613 parks and facilities—from a yet-to-be-constructed championship golf course to white-tablecloth restaurants and hot dog stands—falls somewhere under his team's purview.
"In a typical workweek, I can start with a call to the Chicago Bears general counsel about a tenancy issue at Soldier Field, then approve the settlement of a workers' comp case. I can move on to a deal with a FOIA (Freedom of Information Act) matter, advise members of our board and administration on various issues, work on a complicated land-use development deal, weigh in on litigation strategy for an injury lawsuit at one of our harbors, and conclude by re-upping a venue permit for an event like Riot Fest or Pitchfork," King says. "I can work on almost all aspects of law in just a few days."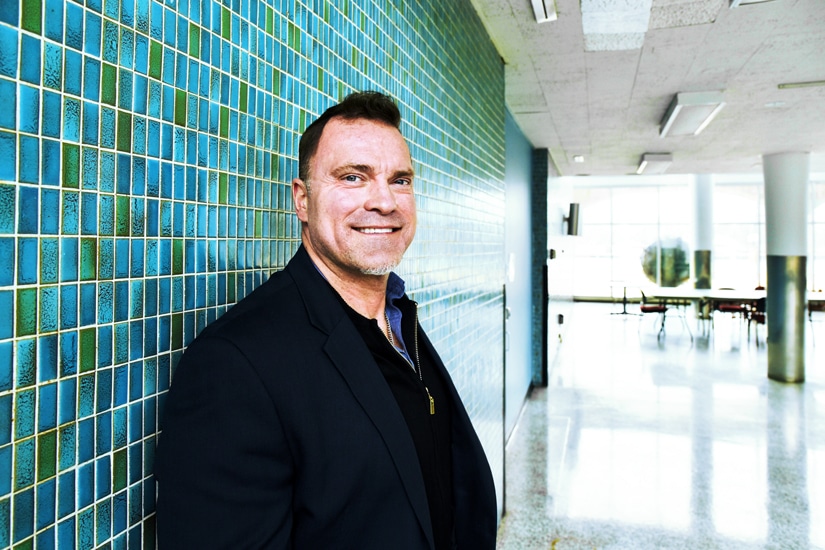 The Park District's legal staff of about a dozen attorneys includes a workers' comp lawyer, an employment law expert, three litigators, a real estate and land use specialist, a financial and bond attorney, a couple generalists, and another department that specializes in insurance and risk management. King's team exemplifies the diversity of experience needed to handle myriad legal issues.
But then there's just plain experience, and King's came in handy as the Obama Foundation approached Chicago officials about the former president's new library.
When it came to how the city could leverage its vast parkland for a new library in former President Obama's hometown, the situation was tricky from a legal standpoint. Because of case and state law in Illinois (collectively known as the public trust doctrine), King explained, land controlled by the Park District has a high legal barrier to being handed over for any development. And despite ongoing litigation, King says he believes the library plans remain on solid legal footing because the land in question ultimately will be transferred to the city under the Local Government Property Transfer Act and then leased to the library foundation entity.
But the general strategy to foster public-private development partnerships on publicly held land has thrived, in part, as a result of a solution he derived when the district worked with a private high school years ago so it could develop land for its students' use. What is known as the public trust doctrine boiled down to an essential legal question for the Obama Foundation: "How could a quasi-private foundation legally develop and use public land?", as King puts it.
Land in the city under Park District purview that is supposed to be used as open, public space has strict usage requirements and even stricter barriers if it's going to be transferred to another entity for a development. King found a way to simplify the issue and craft a solution that was simple yet sometimes difficult to achieve. Essentially, the Park District had to be able to have the right to terminate any agreement transferring control of its parkland at any time. And that requirement is something that any development's lawyers—who are often spending millions on development costs—balk at.
The solution arose out of a deal the CPD made with Latin School of Chicago to build a championship-grade, artificial-turf soccer field in the heart of Lincoln Park more than ten years ago. The high school's lawyers didn't know how they'd get beyond the impasse until King proposed a solution.
Using an amortized payback formula, King offered a repayment schedule for the value of the capital improvement in the event the agreement was ended early. If the Park District wanted to terminate the agreement, they had to pay back the high school based upon the proposed schedule, which factored in depreciation of the property over time and useful life expectancy of the improvements made.
The deal made sense for the high school—and for the general public, who use the soccer field more than any other site in the entire park district. Now the park district has used the formula to develop more than twenty other artificial turf fields around the city. And the theory survived a legal challenge at the appellate level. Similar versions of the theory have been employed in almost every land-use transaction since, including King's renegotiation of the now industry-standard Lollapalooza festival permit agreement.
"Now that is the standard concept that we use," King says. "And I've terminated one agreement in my fourteen years, and that had nothing to do with any breach."
Such flexible, creative lawyering proves invaluable for members of the Park District's legal department. Similarly, it is the flexibility and nimbleness within the department that King seeks to impart to those who work there and to newcomers he recruits. A healthy work-life balance is encouraged, and King says that there is no judgment for those who dress down or need to work an alternative schedule—so long as they work a forty-hour workweek.
And then there are those rare times when the relaxed structure of the Park District can help make passion projects happen. An attorney friend had a client with an inkling of an idea that became Riot Fest, the rock and punk festival that has spread from Chicago to Denver, Toronto, and Dallas.
King was able to use his experience and legal know-how to make sure the Park District could provide the venue.
He reminds his staff that while the pay may not be that of a downtown law firm, the perks can be big, like watching something like Riot Fest take off with Park District help.
"That was no more than me being a child of the '90s," King says.
"It is unique to deal with a city attorney who genuinely understands the entertainment business at the level that Tim does," says Mark Campana, chief operating officer of US concerts at Live Nation. "That has allowed the Chicago Park District to maximize their earnings in this area."
Chicago Park District's Tim King encourages work-life balance with these key tenets:
Foster flexible working conditions. "When we went through the cold snap, some of my female lawyers—I respect that they're still moms first—needed to work from home. They know what they have to do—they make their own schedules and handle their file load. We have lawyers who just work better from 3 p.m. to 10 p.m. As long as your work is done and you put in a minimum 40-hour workweek, where you do it and how you look while you're doing it are less important to me."

Champion employees—including when they have an opportunity to leave. "I'm big on hiring women, hiring diversely, and hiring from within, and I'm big on people moving on. The general counsel for the airport, lawyers for the state treasurer, city clerk, Cook County board president, and multiple attorneys in private practice … they all got their start in our law department with me. I'm very proud of that. Our younger attorneys, they get to work on all sorts of stuff, and they follow whatever interests them. That's what's helpful in these folks' transition. We've got a hidden gem here at the Park District that is this training ground. It's a family-first type operation—yet a baptism-under-fire training ground. And when it's time to move on to further your career, I'm going to help you move on."

Staying in shape makes better lawyers. King remembers when he went to find a colleague and was told they were out jogging. "Great," King says of his reaction. "I encourage it. I can't offer you much. You're not going to get fame and fortune. You're going to work on some interesting stuff in a relaxed and friendly work environment. And that atmosphere can help make you a better lawyer. I love when our people are working out or running on their lunch or breaks in our parks. Our HR department probably loves it. And hopefully the morale among the troops is great because you don't have a boss breathing down your back."
Expertise Spotlight
Live Nation Entertainment is the world's leading live entertainment company, composed of global market leaders: Ticketmaster, Live Nation Concerts, and Live Nation Media & Sponsorship. Ticketmaster is the global leader in event ticketing, with more than five hundred million tickets sold annually and more than twelve thousand clients worldwide. Live Nation Concerts is the largest provider of live entertainment in the world, promoting more than thirty thousand shows and more than ninety-five festivals annually for nearly four thousand artists in more than forty countries. These businesses allow Live Nation Media & Sponsorship to create strategic music marketing programs that connect more than nine hundred brands with the eighty-six million fans that attend Live Nation Entertainment events each year.