When she entered her externship during her final year of law school, Tiffani McDonough Solomon couldn't have predicted that it would shape her entire career. The premium denim brand 7 For All Mankind had started a new in-house legal department, and McDonough Solomon was the first legal extern, working under Barbara Kolsun, now a fashion law professor and codirector of Cardozo Law's Fashion, Art, Media & Entertainment (FAME) program.
"Barbara became a great mentor to me," recalls McDonough Solomon. "It was a milestone experience for me, after which I knew that working as in-house counsel in the fashion industry was ultimately what I wanted to do."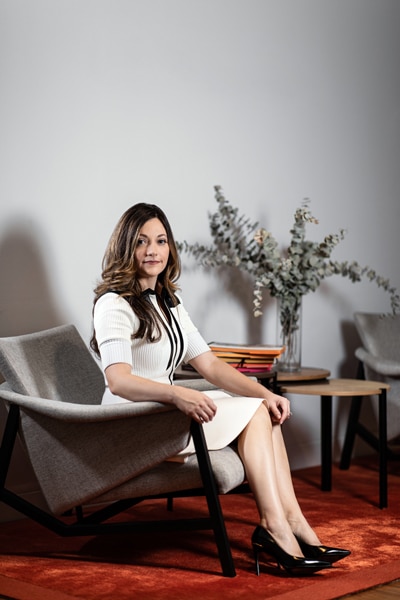 After law school, McDonough Solomon practiced labor and employment law while always looking for ways to direct her work toward retail and fashion. Several years into her career, she heard from Kolsun about a position at Louis Vuitton and made the leap.
Today, McDonough Solomon is the director and senior counsel for employment and litigation at Louis Vuitton Americas, with sole responsibility for labor and employment matters and litigation in the Americas region. In her role, she provides employment and compliance counseling to Louis Vuitton Americas' operations, including all corporate offices, workshops, and retail locations throughout North, Central, and South America. She also manages litigation for the Americas region and serves as the senior employment counsel for Louis Vuitton affiliate Berluti.
One of McDonough Solomon's points of pride is working for a company with a zero-tolerance discrimination policy. "The company really gets it right in this area," she says. "Being an international brand, they understand the importance that all employees in the workplace enjoy a professional and comfortable working environment. Diversity is core to the success of the company, and the company places a premium on creating an inclusive environment for all employees."
McDonough Solomon works with Louis Vuitton's human resources team to ensure that the company is ahead of the curve when it comes to compliance and inclusivity, which includes providing antidiscrimination protections that go beyond what the laws require.
For example, although only a few cities and states offer protections to employees against discrimination based on sexual orientation, Louis Vuitton extends protections to all employees based on all protected characteristics. In other words, the company has zero tolerance for discrimination of any kind, including based on an employee's sexual orientation, gender identity, or gender expression.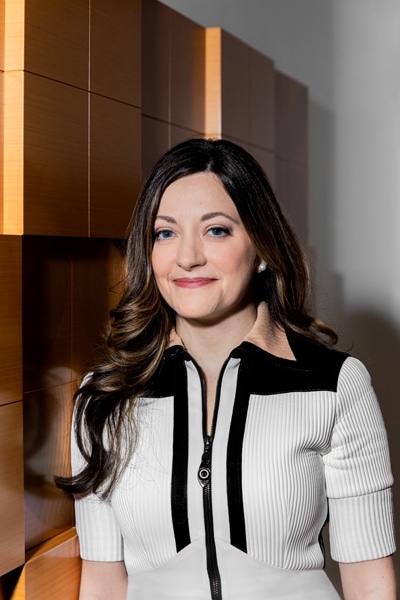 McDonough Solomon's work extends to employee benefits as well. One of her earliest efforts at Louis Vuitton was to develop paid bonding leave for new mothers as well as fathers.
"Now it is more common in the industry, but we were one of the first to lead on this effort and have one of the most generous paid policies I have seen," she says.
When she was in private practice, McDonough Solomon noticed that most companies need legal mandates to effectuate change, and she feels fortunate to work for a company that is genuinely interested in inclusivity and meeting employees' needs on a personal level.
"I am pretty passionate about employment legislation and often find myself lobbying my husband over dinner about employment laws in the state," says McDonough Solomon, whose husband is Jared Solomon, a legislator in the Pennsylvania House. "Fortunately for both of us, we are on the same page when it comes to these issues!"
The other aspect of McDonough Solomon's role that's close to her heart is the Louis Vuitton legal externship program, which she oversees and has worked to build into a robust and meaningful experience for law students. Under her leadership, the company has expanded the number of law students it recruits and the number of schools they come from. Her goal for the program is to give students a full understanding of being an in-house attorney in the fashion industry as well as the impact that their work has on the company's business.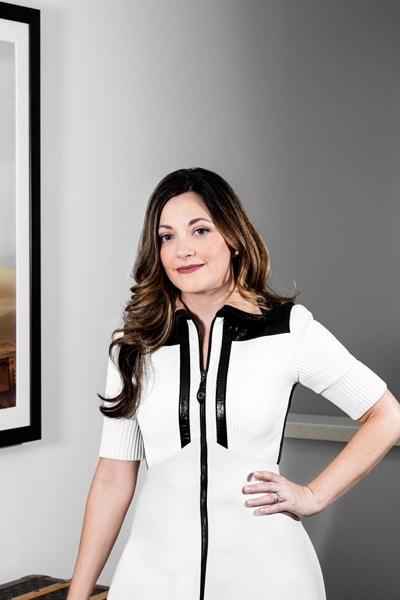 "As in-house counsel, in addition to being a trusted legal advisor, you need to be a proactive, results-driven business partner," she says.
Because of her own externship, McDonough Solomon is cognizant that her program could equally prove to be a turning point for the students she works with. "I have been very fortunate to have wonderful mentors at each step of my career," she says. "I could not have accomplished my dream without them. I truly hope to carry that forward."
***
Carlton Fields:
"One of the most responsive and collaborative in-house counsel I have had the honor of working with, Tiffani fashions a legal strategy to creatively and effectively achieve her company's needs and goals."
–Mark A. Neubauer, Shareholder
***
Barack Ferrazzano Kirschbaum & Nagelberg LLP:
"We've been working with Tiffani since she joined Louis Vuitton and continue to be impressed with her talent and dedication, which separates her as a remarkable attorney and an integral part of Louis Vuitton's success."
–Peter J. Barack, Co-Founder and Senior Partner, Fashion, Luxury & Retail Group
***
Holland & Knight:
"Tiffani has a deep understanding of her industry. This understanding, along with her proactive approach to preventing legal risks, are a winning combination that drive the most positive of results for Louis Vuitton."
–Tina Tellado, Partner