For a company founded in 1910, KONE has certainly been able to stay young. Headquartered in Finland, the globally active company is one of the most well-established names in elevators and escalators, but Senior Vice President and General Counsel Kurt Stepaniak says that KONE has become far more than the nuts and bolts of the products it creates. "The mission of KONE is to improve the flow of urban life," Stepaniak says. "Our vision is to create the best people-flow experience throughout the life cycle of our products."
Stepaniak is a CEO's dream: a lawyer who understands the fundamentals of partnering with the business. He is far more likely to talk about customer experience and communication than contracts or compliance. While those issues still fall within the purview of legal, Stepaniak has found a way to employ legal not for legal's sake, but to support the best business decisions. "If you look at the law department's vision at KONE, it talks about being a true business partner," Stepaniak says. "There's nothing that explicitly mentions law or risk."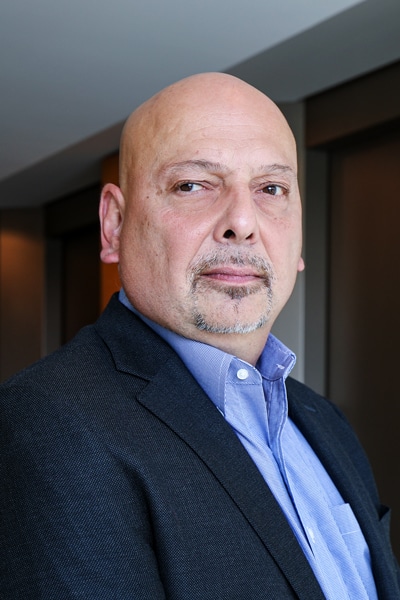 To partner with the business, the legal department proactively reaches out to customers in ways that offer a competitive advantage for the company. "We want the riding public to practice safe behaviors in and around our equipment, and so we've created a whole portion of our risk management strategy that focuses on communication with our customers about their specific needs, based on the type of equipment and use of the facilities they have," Stepaniak explains.
That engagement also includes equipment analysis on a customer-by-customer basis, even going so far as to do on-site observations of equipment use. "After we're able to see it in its environment, we can make specific recommendations to the customer to enhance the riding public's experience and safe use of the product," offers Stepaniak.
KONE also proactively engages employees around training, safe use of its products, and managing people flow to achieve optimal usage. "We're able to share the best practices we've developed that we observed may be able to enhance the customer experience," Stepaniak says. "By being proactive, the law department is able to have a significant impact when it comes to the area of customer satisfaction."
While Stepaniak says being customer minded was built into his legal DNA, KONE's focus has allowed him to make legal a value-adding entity on issues that typically aren't the concern of the legal department. "We've created a really unique competitive advantage that also creates an ancillary effect in terms of promoting safe riding habits, which then reduces risk to the company," Stepaniak says. The one-two punch creates a positive feedback loop that significantly enhances KONE's ability to put its customers first.
Being a true business partner is Stepaniak's critical focus when hiring for his own team. "My philosophy is, I don't hire great lawyers. I hire great business people who just happen to be great lawyers," the SVP says. "They have to have that intellectual curiosity on the business side upfront, or they're not getting hired here." Stepaniak says he models the behaviors that he considers most important, like giving advice to solve for the best business decision and not just the best legal decision.
While Stepaniak has spent two decades at KONE, he says his job is only becoming more interesting and challenging. "The biggest challenge we have, because we're so innovative, is keeping up with that level of innovation from a legal perspective," the lawyer says. "We're the only elevator company on the Forbes list of Most Innovative Companies, but always being on the cutting edge means trying to make sure legal is always there enabling and in no way discouraging that innovation."
From partnering with IBM Watson to provide 24-7 feedback on KONE's equipment to strategic acquisitions that will further enable technological innovation, the company's dedication to staying at the forefront of technology will ensure that the 109-year-old company continues to operate with the spirit of a start-up but the infrastructure of an institution. "KONE existed eighty-some years before I came here and will be around another one hundred after I leave," Stepaniak laughs. "The culture here is that of a winner—it's a place where people can have great careers."