Seamus McDonnell doesn't like to get too comfortable. The senior vice president of legal at Dell thrives in unpredictable, unfamiliar, high-octane environments. Fortunately, twenty-two years at Dell have offered enough change to satisfy his desire for dynamism.
"We Irish do have a tradition of emigrating and expanding our horizons in other countries, and I am no exception," notes McDonnell. "Most of the work I've done during my career has had some kind of international dimension to it."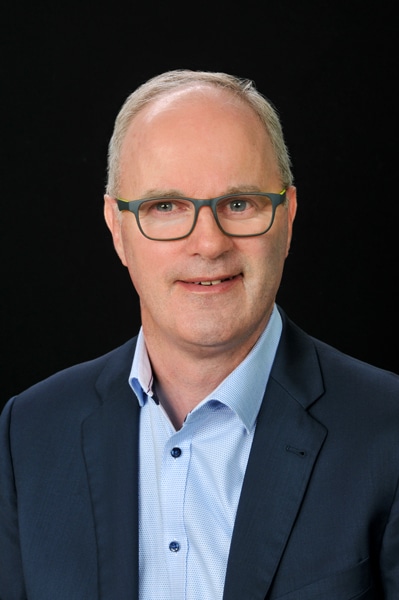 Soon after qualifying as a solicitor, McDonnell moved to Brussels to work as an associate for the Law Offices of SG Archibald. "The firm specialized in EU law, and in the early 1990s, the EU member states were working on the completion of the internal market, which generated a lot of legal work," McDonnell remarks.
"So it was a really exciting time, and our clients were all international—primarily from the United States, United Kingdom, France, and Belgium."
When McDonnell left the firm in 1993 and moved back to Ireland, he continued to push his professional boundaries by taking on an in-house counsel role for the De Beers Industrial Diamond Division. "As sole legal counsel, I worked on a really broad range of issues and coordinated with a number of different countries where De Beers had operations," says McDonnell.
"I have always been pretty comfortable handling legal matters across jurisdictions, dealing with local clients and local lawyers, and understanding how to get things done. You just have to always be prepared to embrace some level of risk and operate outside your comfort zone."
That affinity for risk and novelty is largely what drew McDonnell to Dell in 1997. "They were making headlines as a disruptor back then," McDonnell remembers. "There was a lot of noise about their business model, which intrigued me. When I was approached to see whether I would be interested in becoming the company's first Ireland-based legal counsel, I was so impressed with what I saw and excited to support a company that was on fire and undergoing phenomenal growth."
When McDonnell first joined the team, Dell was a $12 billion company focused on selling PC servers and workstations. Today, it's a $90 billion technology giant, with a comprehensive portfolio of IT hardware, software, and service solutions spanning both traditional infrastructure and emerging, multicloud technologies.
"When I look back over my twenty-two years here, I feel as if I've worked in four or five different companies."
"It's a different beast compared to the company I joined all those years ago, but it's still very exciting and challenging," McDonnell says. "When I look back over my twenty-two years here, I feel as if I've worked in four or five different companies. Take the past six years alone. The company went private in 2013, acquired EMC Corp in 2016—a $67 billion merger, the largest in IT history—and then went public again at the end of 2018. That generates a lot of interesting legal work for our team."
McDonnell coled the company's integration effort with EMC on the legal side. "The whole experience was a monumental learning exercise," McDonnell says. "There's no manual that tells you how to integrate two large, complex companies."
But McDonnell didn't just oversee the merger integration without a clear legal framework or guide. He did it without a deep specialization in M&A or corporate law. "I am very much a generalist," he says, "so the merger was a tremendous experience, a chance to really expand my skill set across a wide range of legal and nonlegal disciplines, pulling in the subject matter experts as required."
That is one of the things that McDonnell values most about Dell. Regardless of your functional or business expertise, it's a "fabulous learning environment." However, some find it harder than others to adapt and take advantage of those learning opportunities. "It can be a bit of a shock to the system if you come to the company from, say, a law firm because you discover that your strong legal know-how is only half the battle," McDonnell explains.
"Your legacy is your people. And to me, that is more impactful in the long run than any great legal work you've done."
The other half, McDonnell says, are "soft skills": communication, collaboration, adaptability, and problem-solving. "I believe in giving people stretch opportunities, pushing them to try new things, and giving them exposure to senior management," McDonnell offers. "But that means you have to be able to communicate effectively, collaborate cross-functionally across various teams, and use your influencing skills to drive the best outcomes." Each team member is encouraged to have an individual development plan, articulating career goals and aspirations as well as identifying skills gaps and areas to work on.
The importance of developing a high-functioning, success-driven team is one of the greatest insights afforded by his two decades at Dell, McDonnell says, and it's a goal he will continue to work toward for the rest of his career.
"Your legacy is your people," McDonnell says. "And to me, that is more impactful in the long run than any great legal work you've done."