Attorney Michael Taylor is chair of the Greenberg Traurig Occupational Safety and Health Practice Group and resides in the Northern Virginia office of the firm. Taylor is unique in the sense that he is one of the few attorneys who focus their legal practice exclusively on representing employers across the country regarding workplace safety and health matters. A substantial portion of Taylor's practice consists of litigating cases against state or federal OSHA regulators, and he has a solid reputation as a worthy opponent in the courtroom.
Taylor began cultivating this impressive range of OSHA experience years ago, when he was appointed by President George W. Bush and served as the general counsel of the federal Occupational Safety and Health Review Commission (OSHRC), the federal agency in charge of adjudicating workplace safety and health disputes between federal OSHA and the regulated community, headquartered in Washington, DC. A few years later, Taylor went into private practice, and he was eventually recognized by EHS Today as one of the "50 People Who Most Influenced Environmental, Health, and Safety in 2012–2013."
In total, Taylor has spent seventeen years exclusively navigating OSHA law. Here, he speaks with Modern Counsel about his unique niche practice, including the perils associated with employers having to decide what to do when they receive state or federal OSHA citations, and Taylor dispenses some advice to those looking to explore OSHA law themselves.
Why do employers come to you after state or federal OSHA regulators have issued citations to them?
Employers hire me to analyze the risks associated with accepting the citations as written. There is a very small window of time in which employers need to determine whether they want to accept the citations as written or contest the citations through administrative law litigation. This requires a careful analysis of the risks associated with accepting the citations as written. Even some of the most sophisticated companies often do not have the expertise in-house to make this determination. Because I have litigated thousands of state and federal OSHA cases in the last two decades, I am keenly aware of all the risks, and employers rely on my expertise to relay those risks so that they can make a good business decision internally as to whether they should fight or flight.
When is it preferable to fight?
Employers challenge OSHA citations for many reasons. Employers challenge OSHA citations when abating an alleged hazard in the workplace will cost a significant amount of money in capital and labor and would bring very little safety value to boot. Employers also challenge OSHA citations when there has been a severe injury or fatality in the workplace, particularly when the injured party is not an employee of the company. This could be, for example, a contractor employee who suffered the severe injury or fatality in the workplace. A good plaintiff's attorney will use the OSHA citations in the civil case to prove negligence.
Employers also challenge OSHA citations because they do not want the citations on their record, which opens them up for more OSHA inspections in the future and could damage their ability to obtain and maintain clients and customers. Employers also challenge OSHA citations because they do not want the citations on their safety record. Sometimes an employer's competitor will use the accepted citations to prevent them from obtaining and maintaining customers. This includes, for example, when an employer is required to submit its state and/or federal OSHA citation history along with its bid to obtain construction work.
Employers also challenge OSHA citations due to the proposed penalty. This is very new, however, because the state and federal OSHA penalty structure was changed just a few years ago. Now, employers can get a proposed penalty in excess of $126,000 for a willful or repeat violation and a proposed penalty of $12,000 per day for failing to abate an accepted citation. This leads to another reason employers fight OSHA citations: to minimize the risk of receiving willful, repeat, or failure-to-abate citations, particularly when they are in an industry or location where state or federal OSHA regulators visit them frequently. In short, the devil is in the details when it comes to the impact of OSHA citations. That is why it is very important to analyze the wording of every citation.
So the damage that OSHA citations can cause really starts to add up over time?
Absolutely. There is also an OSHA program that employers certainly do not want to be part of in any fashion: the Severe Violator Enforcement Program. OSHA publishes a list on its website that contains the names of companies that it believes are severe workplace safety and health law violators. In my view, this is OSHA's version of Hotel California: once you get in, you are not leaving. That is, unless you litigate the citations and get them withdrawn. It can be a financial disaster for a company to be on this list in so many ways.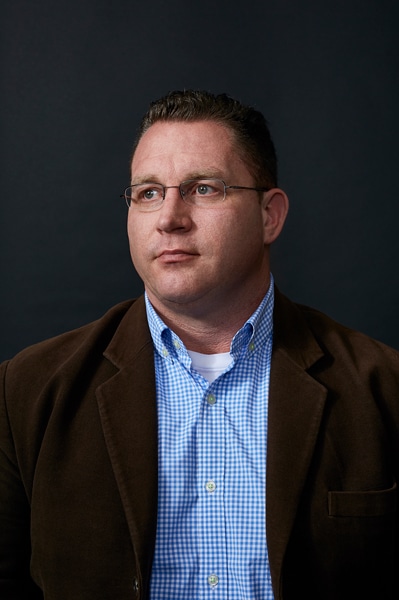 Can you give an example of one of your clients being on this list?
I had a client in Houston who placed a bid for local construction work somewhere in the ballpark of $50 million. Shortly thereafter, the general contractor informed the client that it did not get the contract because the general contractor became aware that the client was on the Severe Violator Enforcement Program list. The client did not even know it was on the list. Simply put, OSHA can shame an employer publicly, and the financial consequences of that public shaming can be devastating to a company.
OSHA also has other ways to publicly shame employers, even before the employers have their day in court. I had a client in Fort Worth a few years ago, and federal OSHA conducted an inspection at the facility. My client had informed me that they thought the two OSHA compliance officers who conducted the inspection were very nice people. That is, until OSHA issued thirty-three serious citations to my client and a press release saying my client did not care about the safety of their workers. My client started getting telephone calls from their customers as well as their lending institution, who provided operating capital to the company, asking what the press release was all about. The bank was even prepared to stop lending them money. I ended up getting twenty-five of the serious citations withdrawn and an apology for issuing the press release.
What was moving from governmental work to private practice like when you began to litigate these sorts of cases?
My very first private practice case involved a fatality in Waltham, Massachusetts, and that case taught me how important it is to do a thorough factual investigation in anticipation of litigating these types of cases. That experience early in my career really shaped how I approach defending employers when faced with OSHA citations and penalties. I use that same approach today, whether it is a small matter or one involving high-profile litigation where many millions of dollars are on the line.
A few years ago, for example, I represented a Texas employer in response to a catastrophic event at a national gas well site. OSHA had issued citations to my client, and the attorney for the plaintiff in the civil case was going to use the OSHA citations to try to prove negligence to a jury in the civil trial. After extensive litigation, I persuaded OSHA to withdraw all the citations. I simply knew more facts than the other side, and I think that is what forced OSHA to cave as opposed to going to trial. At the time, I could tell you almost everything you need to know about a blowout preventer at an oil or natural gas well site.
What's your working relationship like with clients facing a first-time citation versus the more risk-prone companies you work with?
Whether it is a small, midsize, or very large client, the risks are essentially the same when it comes to deciding whether to challenge the OSHA citations and penalties. Unless there is a fatality, explosion, severe injury, or catastrophic event that occurred, I tend to help the client behind the scenes, advising them on what they can and cannot do during an OSHA inspection. The same is true regarding what OSHA can and cannot do during an inspection.
Are there proactive steps companies can take to prevent OSHA citations?
More and more companies are doing self-assessment compliance audits so that they can figure out where their gaps are from a legal perspective and develop plans to fix those gaps. That has been a significant area of increase in my practice in the last five years. I work with safety and health experts to examine the current workplace programs and procedures that are being implemented, audit the employers, tell them where they are, and help them develop corrective action.
Are there any trends or shifts in OSHA enforcement that you have noticed recently?
As a whole, OSHA enforcement has not changed significantly over the last several years. There is still strong OSHA enforcement, regardless of the political party in office. The shifts tend to come about depending on the political party in office. A few years ago, for example, the Obama administration amended an OSHA regulation so that employers are now required to notify OSHA if they have a fatality in the workplace, hospitalization of an employee, or an employee who suffered an amputation. This has led to a significant amount of additional inspections each year that OSHA would not have otherwise done in the past. This, in my view, has been the biggest trend or shift in OSHA enforcement.
What advice do you have for a young lawyer who might be interested in pursuing OSHA law?
Workplace safety and health is a unique and interesting area of the law. There are not many attorneys who do what I do—exclusively practice workplace safety and health law on a national level involving a broad range of industries. Practicing in this area of the law is a wonderful opportunity for young lawyers to try to build and sustain a book of business. Even though I have been practicing in this area of the law exclusively for many years, I am constantly learning something new. One of my newer cases, for example, involves an industry in which I have never performed OSHA work in the past: animal hospitals. I can honestly say that my practice is always an adventure.