For Leigh Ryan, moving to a new company after thirty-five years wasn't the easiest decision. But after spending more than three decades in various branches of global law firm Paul Hastings, she felt it was time for a change. Now, as chief legal officer and chief compliance officer of omnichannel business services company Teleperformance, Ryan finds herself in a whole new corporate culture—it's one she's familiar with, but the transition still comes with its own unique challenges.
The decision to leave Paul Hastings was a difficult one for Ryan, who joined the firm right out of law school. Having worked at the firm as a summer clerk while studying law at Georgetown, she quickly accepted a full-time position in its LA office after graduation. A few years in, she found herself acting as a culture-setter for the firm as it opened new offices, first in New York, where she worked for more than fifteen years, then in San Diego, where she worked for more than twelve years.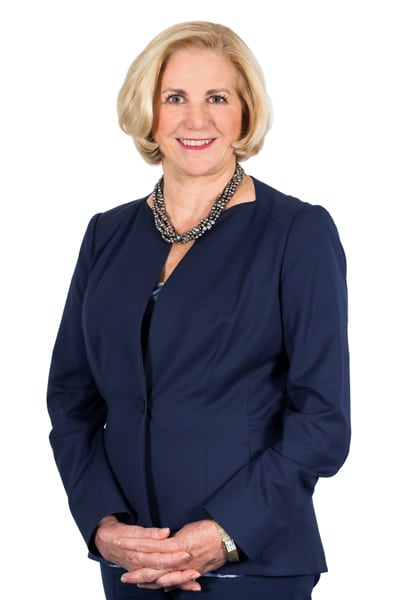 Ryan was familiar with Teleperformance before she made the leap: at Paul Hastings she'd represented the company as primary outside counsel for more than twenty-five years. "I'd known them for a long time before I joined them," she remarks. Founder, Chairman, and CEO Daniel Julien had broached the subject of bringing her in-house several times over the course of their working relationship, but it wasn't until late 2015 that Ryan finally decided it was time to try something new. That rapport made it uniquely appealing for Ryan to move in-house: "I would never have left Paul Hastings for another law firm, nor any other client except Teleperformance, which I knew so well and had a strong, deep relationship with," she explains.
When she moved to Teleperformance in early 2016, Ryan found it tremendously exciting to be in a totally new corporate environment after decades in the client-based world of a big practice. "You get bombarded with information," Ryan says. "Although I knew the company well, there was a lot of new information to master, myriad aspects of the company and its business that I wasn't familiar with."
This, for Ryan, speaks to the difference between outside and in-house counsel. With the former, you're brought in to represent the company on significant matters for which they need special expertise. When you go in-house, she says, "you have to grasp all the inner workings of the company, not just the major deals."
The culture change was also significant: Teleperformance has 330,000 employees in eighty countries around the world, all with varying levels of knowledge, seniority, and experience. To better familiarize herself with the company, Ryan spent much of her early days "asking a lot of people a lot of questions," learning the intricacies of the business, its finances, and what major strategic decisions were coming up.
At the same time, she focused on bringing her own perspective from her time as outside counsel to her in-house team. One of her biggest priorities has been instilling the importance of specialization in her legal team: "As the world becomes more specialized, and we tailor our approaches to our clients to match that, it's important that we, as lawyers, develop more vertical industry expertise," she notes.
"As the world becomes more specialized, and we tailor our approaches to our clients to match that, it's important that we, as lawyers, develop more vertical industry expertise."
For instance, working with healthcare clients requires a lot of specialized expertise given the number of laws and regulations those clients must follow. Similarly, when working with banking and financial services clients, it is important for the legal team to be very knowledgeable about the regulatory environment in which those clients work. Ryan is also training her legal team to become more knowledgeable about the company's proprietary intellectual property and how it is used in delivering services to clients. "There's always room for improvement," she remarks.
That push for improvement extends beyond her work at Teleperformance to the issue of gender representation in the legal field—one that Ryan feels particularly passionate about. As a woman who's worked in law for more than three decades, she has seen tremendous progress and change when it comes to opportunities for female legal professionals. Along the way, she's done her best to use her own experience and platform to promote gender equality in the legal field.
When Ryan first joined Paul Hastings in 1980, there were no female partners at the firm. "It was very much a male world," she says. "There were very few role models for women [in law] when I first started." Now, she's glad to see progress for women in the legal profession, with more and more law firms throughout the country increasing the number of female partners and more of those women partners taking on leadership roles.
What turned the tide? In Ryan's estimation, it came in the early 2000s with greater representation of women in in-house counsel positions: suddenly, outside firms had women as clients, which required those firms to adapt and include more women on teams working with in-house counsel. It's a principle she adheres to in her current role; when working with outside counsel, she often insists that her external legal team include women. For encouraging female representation in her field, she says, "it's certainly the best tool I have."
Whether taking on the challenge of a new job track after thirty-five years in the business or advocating for opportunities for women in corporate law, Ryan certainly has her hands full. But with her experience and skill, not to mention her passion for gender equality, she's found a way to make the most of her significant platform.