Once upon a time, daily newspapers were delivered to our doorsteps, television had a news hour, and phones were just for making phone calls. The rapid convergence of all these media, their content indistinctly presented onto a wide range of digital devices, has happened over barely a generation. Along with uncountable conveniences to media consumers have come commensurate disruptions to the businesses that create it.
The public relations and marketing industries are among those businesses, having become blended, differently monetized, neatly seamless, and increasingly accountable. One person who has intimate knowledge of that is Kristie Scott. An attorney who began her career in technology, Scott is the rare leader who has largely stuck with one media services company as it rode this wave of change—even as it went public, was acquired by a private company, then went public again, and has been on a significant program of mergers and acquisitions ever since.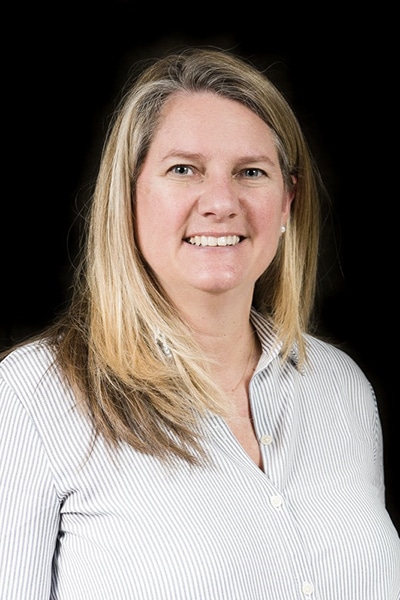 "The companies in PR and marketing feed off each other," she says, referring to the evolution and convergence of "earned media" (some call it publicity), public relations, corporate communications, and marketing. Cision, the company where Scott serves as general counsel, is a leading global provider of earned media software and services to public relations and marketing communications professionals. Cision's software allows users to identify key influencers, craft and distribute strategic content, and measure meaningful impact. In the company's portfolio of services are its PR Newswire division (press release distribution), media monitoring, database management, and analytics that assess value and provide strategic insights.
Cision operates on a global scale with more than four thousand, five hundred employees in twenty-two countries. Founded in Sweden, the company is now headquartered in Chicago. But Scott works from a company office in Beltsville, Maryland—somewhat an indicator of how this company has evolved over time as well as the global and virtual nature of what it does. The graduate of the University of Baltimore School of Law has always been based here, although her current staff of eight attorneys, plus paralegals and contracts administrators, is distributed around the globe.
That said, it is important to note that originally, Scott was working with a company as a computer programmer/analyst with a computer science and engineering degree from Bucknell University. "I went to law school at night," she explains. "It took four years. I always had the support of the company general counsel, who mentored me along the way." She adds that with her law degree, she became part of that company's legal team. By the mid-2000s, she was named associate general counsel for Vocus, which was subsequently acquired by a private equity firm and merged with Vocus's competitor, Cision, in 2014, at which time she was promoted to the GC position.
In case that sounds like a lot of change, well, it was—and still is. "I thrive on variation, and no two days are the same," Scott says, adding that having previously worked in technology helped. "Controlled chaos is always part of the tech sector."
To her point, consider the path of company ownership over the past fifteen years. Vocus, her original employer, went public with an IPO in 2005, her first experience with a public offering. Nine years later, in 2014, investors took the company private, and merged it with a competitor in the space, Cision. The "new" company engaged her department and outside counsel in a number of M&A projects to support the mission of becoming a global powerhouse in their industry.
"I thrive on variation, and no two days are the same. Controlled chaos is always part of the tech sector."
Then, in a somewhat unusual move, the company went public again in 2016 through a special-purpose acquisition company (SPAC) transaction. Scott explains the SPAC functions somewhat like a holding company using a pool of money to buy an existing company, which then becomes the publicly traded company. "It's an interesting process, with a shorter time frame for going public than with a typical IPO," she says. About a year later, the company's executives rang the opening bell at the New York Stock Exchange.
"It's not possible to get this range of experience everywhere," Scott says. She began when Vocus had about one hundred employees; today, it's forty times larger. And while she acknowledges the wild evolution of the industry itself drove much of that, she's been associated with a company that earned its confidence in consolidating smaller, innovative startups into the larger organism that Cision has become.
Importantly, Scott feels the company has maintained a "start-up vibe, much like in the tech sector," as she describes it. "It's a bottom-up culture, and we've been able to keep a lot of that mentality." True to that ideal, and arguably in an example of a deft strategic ethos, many of the attorneys reporting to her come from the legacy legal departments of acquired companies. "They bring a lot of value. They know the contracts and understand each of their respective businesses and histories. We learn from them."
Now Scott sees the internal lines at Cision blurring between HR, finance, product, sales, and legal—to optimal outcomes. "My background in tech, for example, helps me ask about how new acquisitions and technologies will work and integrate with our existing services," she says, adding, "With this kind of growth and these many new functions, we can't work in silos."