John and Stella Chhan own a donut shop in southern California. When a longtime customer noticed that Stella wasn't coming into the store as much as usual, she asked why. John explained that Stella was recovering from an aneurysm, and that he would visit her every afternoon once the donuts sold out and he was done cleaning. The neighbor wanted to help. She posted John's story on Nextdoor and encouraged everyone in the neighborhood to rush to the shop and buy the donuts so John could visit Stella sooner. In just a few days, John's story reached the masses. He was able to sell all the donuts by midmorning, then care for Stella for the rest of the day.
Stories like the Chhans' inspires the group at Nextdoor to make a difference in every neighbor's life. In a technology-driven world, the app seeks to break the barriers created by media and connect people—to return to the feeling created by the days when neighbors would reach out to each other for help or advice. At Nextdoor, John Orta serves as the company's chief legal officer. His job oversees every aspect of the company's legal team, from litigation to commercial agreements, corporate governance to employee relations. He also leads Nextdoor's corporate and business development functions.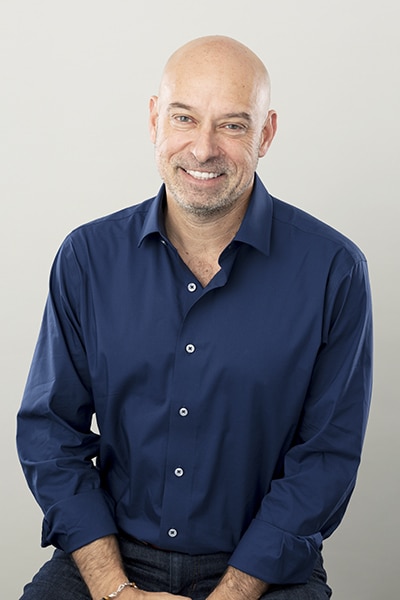 Orta's multitasking abilities and many other talents have not gone unnoticed. "John's a great all-around team player, taking on far more responsibilities than a general counsel typically does, such as leading Nextdoor's business development efforts," says Cynthia Hess, start-up and venture capital practice cochair at Fenwick & West. "The company's CEO and board of directors really appreciate his attitude and willingness to dig into issues and how he works tirelessly to get things done. John and Nextdoor are phenomenal to work with and set a great example."
Orta always knew he was interested in technology. After going to law school, Orta practiced intellectual property litigation, but after a few years, he decided he wanted to learn more about the business side of the equation and enrolled in business school. He was interested in learning more about how industries change over time, and specifically how they interact and change with technology. As soon as he graduated, however, the first Internet boom came to a crashing halt. Undiscouraged, he was determined to succeed in this new, dynamic career, inspiring him to join his first start-up, iMotors, then work hard to eventually become general counsel at OpenTable and Metromile.
Not only did these opportunities introduce Orta to a world that married technology and legal, but they also allowed him to develop a professional style that he would carry with him for the rest of his career. During these early career experiences, Orta learned a simple but impactful lesson: "You can't do everything yourself." In keeping with Nextdoor's goal of creating community, Orta endeavors to develop bonds that encourage his team to work together. His leadership style thrives on building trust among his colleagues to skillfully, effectively achieve goals.
"Everyone here is your neighbor," Orta expresses. "We treat each other with respect. Everything we do and say must lift up the team as a whole, which is the same message that Nextdoor tries to give to neighborhoods who use our app: to open helpful discussions that increase the power of community."
Though Orta has a small legal team, he believes that recruiting the perfect team members is an imperative step to making a company thrive. He says, "Taking time to recruit the right people will provide the biggest benefit to the company over time." While this may be the most important step, it is also one that requires a substantial time commitment. Orta says reserving significant portions of time just for recruiting allows a leader to build a team that is unified and committed.
"I recruit honest, responsible people, who I feel comfortable delegating tasks to and who I know will do a good job accomplishing them," he explains. "They should have the necessary experience, but I should also be able to sense the potential of them to grow within their career and make a difference in the company."
Since the app was launched in 2011, Nextdoor has grown exponentially in neighborhoods across the country. Now, the company is branded as "the world's largest social network for neighborhoods," enabling local connections to build stronger, safer communities. Orta's work and recruitment efforts have furthered the company's mission of banding together to accomplish collective goals in neighborhoods around the world. At Nextdoor, the days of not knowing our neighbors have ended. Now, much like Orta's mantra, we can work together to work better.