Anna-lisa Gallo jokes that she has a propensity for finding the hard way to do things. Following a career in chemical engineering, Gallo elected to go to law school and decided concurrently having children would be an efficient use of her time. "At the time, I was thinking in terms of avoiding any sort of résumé gaps," Gallo says. "I figured law school would be a little more flexible and that I could just study in the middle of the night. I have no idea what I was thinking."
While her introduction to law may have coincided with chaos, Gallo has leveraged an engineer's mind-set into legal successes at LIXIL Water Technology Americas, including building the company's IP program from scratch. The associate general counsel and head of IP says the newly global company is poised for growth as IP continues to better align with LIXIL's business strategy.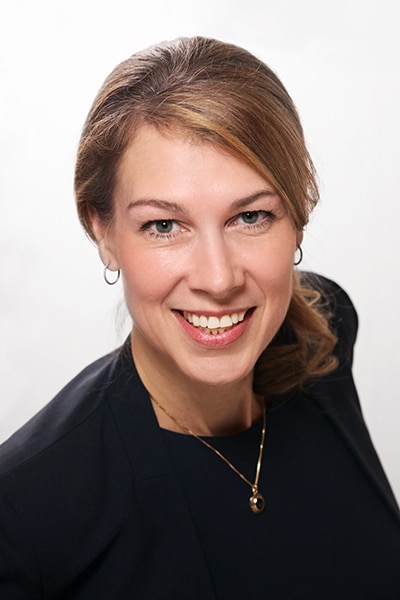 Gallo says coming to LIXIL to build out an IP department was a rare career opportunity and one of the reasons she left her previous position. "This is an established company, and if you're going to build a program, that usually means you'll be working at a start-up that may or may not ultimately succeed," Gallo says. While there was paralegal work being done to facilitate interactions between outside counsel and inventors, Gallo says she was really able to start at square one to build the foundation of the IP department. It would give Gallo an opportunity to use what she calls her "engineer brain" to build out processes and hire those who would be the best fit for the IP department. But it certainly wouldn't be easy.
"It took me almost two years to find someone that I thought would have the right work ethic and passion to work well here," Gallo says. "It was a very difficult process, and I had stacks of résumés on my desk." Meanwhile, Gallo says her initial plans of immediately implementing higher-level strategies were put on hold when she realized there were much more fundamental issues to address. "I needed to first understand the number of active patent matters and which outside counsels were handling those matters," Gallo says. "Next, I  interviewed and established outside counsel business partners who I believed provided quality work and understood our business and culture."
Gallo says budgetary considerations also heavily influence the work her department focuses on at any given time. "So much of the business strategy is important in IP because we have to focus on the direction that the company is heading both short-term and long-term," Gallo says. "Engineers and designers believe that their new invention is very important to the company, but if their invention does not align with the business strategy, then the company's resources should not be used to seek protection."
Aligning to the business has been an ever-changing process for the IP department. "The business strategy has changed drastically since I first started," Gallo says. "We're focusing on different countries and technologies, and it's our responsibility as a legal department to support the business's new direction."
While Gallo has extensive experience both in-house and in a firm with protection of IP globally, global IP protection was a new concept to the parent company, and her colleagues reached out for guidance and collaboration to move to a more global platform. In addition, she's focused on finding ways for legal to maintain its high level of performance on a leaner budget, which includes making alternative fee arrangements with outside counsel and recently hiring an in-house patent agent.
LIXIL scored quite the deal in Gallo, whose chemical engineering background gives her a wealth of inside information that other IP attorneys don't have. She has worked in multiple chemical plants and says her current work allows her to stay connected to the science that first attracted her to the technology track.
Gallo says her zeal for her position may be somewhat unorthodox, and it has always been challenging to navigate in terms of balancing life outside of work. Gallo's father owned his own law practice and worked seven days a week. "I did not grow up experiencing a work-lifestyle balance because my mentor was a workaholic," Gallo says. She admits that even her father didn't think it was a good idea for Gallo to go to law school, perhaps understanding just how much of a toll the job could take if she let it.
Maintaining that same frantic pace initially caused Gallo a considerable amount of cognitive dissonance upon entering the corporate law profession. "The corporate world is much different from firm life. In firm life, at least you financially benefit from a work-life imbalance through the billable hours," Gallo says. "This financial benefit is not necessarily true in the corporate life. The main challenge for me is that I really enjoy what I do, so it adds to my difficulty in finding the right balance."
While creating an IP department isn't necessarily the work of someone who has learned to smell the roses, Gallo says her fingers-to-the-bone mentality has been tempered somewhat by learning to unplug at the end of the day, even though she has to actively remind herself that it's time to go home. "This week was not successful in maintaining that balance," Gallo admits. "But we'll try again next week."
***
Venable, LLP:
I've had the pleasure of working alongside Anna-lisa on a number of intellectual property issues that LIXIL confronts. She does a masterful job effectively managing IP portfolios around the world. She understands the nuances and various legal needs in the industry.
Her creativity and instincts for business-minded legal solutions put her in a league above the rest while positioning LIXIL as a market leader. We're grateful for her continued dedication to the Venable team.
–Michele Frank, Partner