Working as an in-house lawyer with a manufacturer was never part of Emily Maki Rusk's career plan—yet today, she's senior counsel for Whirlpool Corporation.
Her dream of becoming a lawyer was inspired by her mother's political activism while Maki Rusk was growing up in Oklahoma, and after getting her JD from Washington University in St. Louis, she happily worked as an associate at firms in Chicago and St. Joseph, Michigan, for several years. In 2008, though, a legal counsel position at Whirlpool presented itself, and within five years Maki Rusk had been promoted to senior counsel. More than eleven years after she was first hired, she's still there.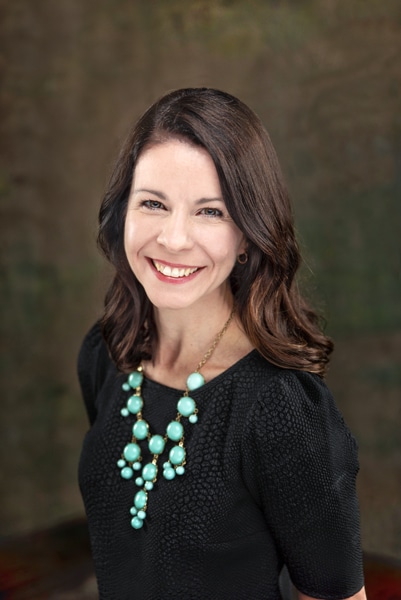 "Going in-house really helped me grow as an attorney," says Maki Rusk. "Lawyers in firms are more risk averse. I had to get comfortable with understanding the risk-reward equation of product innovation." She can't stand in the way of modernization, especially because Whirlpool and the brands it owns (including KitchenAid, Maytag, JennAir, and Amana) have maintained market share in part due to a long history of sustainability-related innovation.
With all product innovation, though, comes some risk. Maki Rusk is intimately familiar with such risks: she's not only Whirlpool's senior counsel but also lead attorney in the North American dispute resolution group of the company's law department. As she explains it, most of the appliances manufactured by Whirlpool Corporation use both electricity and water. Every single appliance needs to be installed (and connected to electricity and water) by humans—and sometimes, humans make mistakes.
For example, major innovations are taking place in front-loading washing machines and hyper-efficient refrigerators. While earlier models of these appliances would make up about a quarter of the typical home's carbon footprint, the newest models not only use significantly less electricity, the washers also save on water and soap use. Misuse of front-loading washers can cause property damage, though—and the litigation that sometimes results from that damage falls under Maki Rusk's purview.
Maki Rusk hadn't planned to become a litigator, either (it's the law specialty that's generally regarded as the least welcoming to women). She originally considered going into criminal law, but a clerkship steered her toward litigation, and she was open to the idea. It's consistent with how she approaches her career: "I've always been willing to say, 'I'll try it,'" she says.
That can-do attitude led to a win for the company. A few years into Maki Rusk's tenure at Whirlpool she was asked to manage a class action involving ERISA (employee retirement) benefits. "The subject was foreign to me," she says. "But I learned new areas of law and Whirlpool's business. It gave me a chance to work on a high level with the company—and we won the case in the 6th Circuit Court of Appeals."
Maki Rusk's colleagues speak highly of her as well. Richard J. Hammett, labor and employment partner at the firm Baker McKenzie, has worked with her and says, "Emily has the unique ability to be both a driving force and a calming influence. She has a deep understanding of litigation dynamics and the natural decision points as a complex case progresses. These skills were invaluable to the success of the benefits litigation, where the controlling law completely changed over the life of the case."
She's also eager to learn more about technology. Supervising a team of non-lawyers, Maki Rusk finds that tools such as Google Data Studios help with communication as well as analysis of what's happening in litigation.
"Data analytics is a big part of my job," she explains.  The Google tool can create a visual display of data to communicate metrics and trends that wouldn't otherwise be obvious, she says. Other companies are also developing tools that would perform advanced search functions in the legal literature to gain information about opposing counsel and the courts where cases will be tried. This knowledge could eventually help to guide the company's legal strategies, including what the likely return on investment would be in going to trial.
Another initiative Maki Rusk embraces is Lean, a management method by which organizations maximize customer value while minimizing waste. It's used company-wide—not only in manufacturing, where cutting down on waste has a definitive effect on the bottom line, but also in administrative functions. Before her disputes team used the method, Maki Rusk says, they didn't have any sense of performance metrics.
"Lean brought us a mind-set shift to empowerment. That included getting rid of monthly meetings, for example. Now we do biweekly 'standup meetings' where we can discuss key metrics like volumes and use a visual CI [continuous improvement] board. Those meetings don't even require a leader; we just rotate facilitators and the group leads itself."
These practices have had a notable effect on department operational costs, she says, while digital tools enable her team to be more effective. It goes to show that managing litigation for a Fortune 500 company has as much to do with smart management practices as with courtroom dynamics: Maki Rusk gets the job done with technologically advanced efficiency.
Expertise Spotlight
Baker McKenzie clients want lawyers who lead, differentiate, and readily adapt in a constantly changing world. We rise to the challenge in solving complex legal problems across borders and practice areas, thereby helping our clients to effectively compete in the global economy. As the original global law firm, we bring the right talent to every client issue, regardless of where our client is. Our unique culture enables our 13,000 people to understand local markets and navigate multiple jurisdictions, working together as trusted colleagues and friends to instill confidence in our clients.
We have one of the largest and most recommended dispute resolution practices in the world. Our team brings decades of trial experience to the table, with former prosecutors and government officials contributing to our bench strength. We work collaboratively to provide clients with "one-stop" domestic and international employment litigation representation. We defend clients in high-value, complex, multijurisdictional cases, including the full gamut of ERISA claims, wage and hour, misclassification, and other contentious issues, representing clients before all levels of court. We have a strong track record of prevailing on summary judgment and class certification, negotiating favorable settlements, and winning cases at trial. www.bakermckenzie.com