When you get to a certain point in your career, you're often asked who helped you get there. Who were the mentors who helped you climb up the ranks to the C-suite, the leadership team, the board of directors? But Deborah Wright, Prudential Financial's vice president and corporate counsel and the general counsel of Prudential Asset Resources (PAR), doesn't really have an answer to that question.
"I can't really say that I had any direct mentors—when I started my career in Corpus Christi, there were maybe ten women attorneys in the entire county," Wright says of her years as an associate at Texas law firms Meredith, Donnell, and Abernethy and Kleberg and Head. "There just weren't a lot of potential role models for me."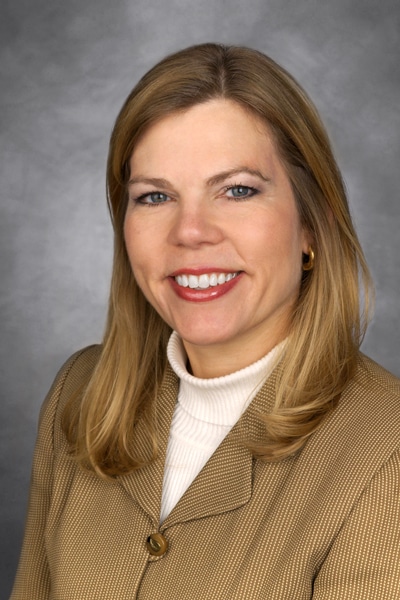 But Wright did have "mentors by observation," as she calls them: people she saw all around her whose behavior she wanted to emulate, and who still inspire her to this day. One example is a coworker who went with Wright and several of her colleagues on a business trip to New York City.
"We were all a little self-absorbed because we had struck a humongous deal," Wright says with a laugh. "We were out until three o'clock in the morning at the closing, and when we got back to the hotel, this guy—who was known to be 'a bit difficult'—stopped and engaged on a real, personal level with the front desk clerk. The clerk that all the rest of us were ignoring while we grabbed our keys.
"It made me stop and think about how much people matter," Wright continues. "Whether it's the people you work with, people you see on the street, or people in a restaurant, everyone deserves to have you stop, look them in the eye, and say hello."
Meaningful engagement with those around you is critical for success inside as well as outside the office, Wright notes. A Fortune 500 company with operations all over the world, Prudential Financial helps both institutional and individual customers protect and increase their wealth.
As a leader at Prudential, Wright not only oversees PAR's $100 billion portfolio of commercial real estate loans but also projects like PAR's compliance and privacy efforts. Understanding and empathizing with other people is critical to that work, Wright explains, as it constantly requires her to "find the right balance between the interests of investors versus the interests of the company versus the interests of the borrowers versus the interests of the employees."
Of course, Wright and her legal team are not expected to shoulder those responsibilities entirely on their own. Over the course of her fifteen years at the company, Wright has developed close partnerships with outside counsel and firms who advise Prudential on certain matters.
"We work with several go-to firms, two of which are owned by women," Wright says. "And the primary law firm we work with is a large, international firm, and the group within that firm that we work with is overwhelmingly diverse—80 to 85 percent of the attorneys we use are women, members of the LGBTQ community, or members of another minority community."
Wright prizes these relationships with outside counsel, not just because of their business value to Prudential but also because of their wider meaning and impact on the legal community.
"There's been a big push across the legal industry within recent years to make meaningful changes to increase diversity," explains Wright, who sits on the board of the National Association of Women Lawyers (NAWL) and serves as a liaison between that organization and the Prudential legal department. "This includes a drive to get women attorneys into higher levels of responsibility in law firms and corporations, and also to advocate for women's issues in general throughout the country."
Wright has also been heavily involved in organizing NAWL's annual General Counsel Institute, a two-day program held in New York City for women in-house counsel across the country, which she's worked with for many years but had the opportunity to chair in 2018. The event unites women attorneys from every industry who have broken new ground for themselves as well as being committed to helping those around them get where they need to go.
---
O'Connor Cochran LLP: Deborah Wright is an intelligent and practical lawyer as well as a strategic thinker. She pays attention to the issues that matter, and calmly resolves tough problems. It's always a pleasure to work with her.