Anna Romberg was about eight years into her career in the audit and finance field when an opportunity to switch to the world of ethics and compliance ended up taking her on "the ride of her life."
She was employed at the time by Stockholm, Sweden–based Telia Company, and new management looked to her to manage the business's anticorruption and bribery program in the fall of 2013. The company was in turmoil after an investigative TV show had revealed severe shortcomings within its Eurasian business operations, and it was heavily ramping up its ethics and compliance efforts. Romberg saw it as an offer too good to pass up, and after some months into the new role, Telia received an unexpected letter from the Securities and Exchange Commission and the US Department of Justice. From March 2014 onward, Romberg found herself dealing with charges stemming from violations of the Foreign Corrupt Practices Act that would ultimately cost Telia $965 million in a global settlement.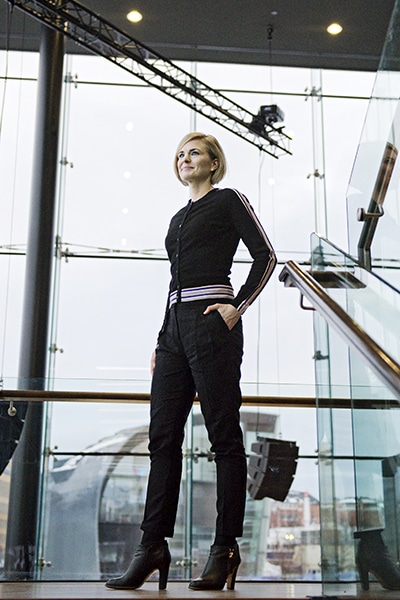 "The cleanup and compliance work we had done to that point became even more valuable, and even if we thought that we could not intensify the work more, we had to find a new gear for the speed of implementation," Romberg recalls with a laugh. "It was a rocky road; I learned compliance the hard way."
But learning the hard way also armed her with highly sought-after skills. She left Telia in 2016 and became chief ethics and compliance officer for Helsinki, Finland–based Cargotec. She has since dealt with compliance matters, complex investigations, M&A transactions, and cleanup work in several industries worldwide, and she now runs her own consulting practice. Below, she delineates the biggest concerns she sees ethics and compliance professionals facing as they try to keep the companies they represent out of trouble. 
Getting Upper Management Involved Early
Something Romberg took great pride in during her work at Cargotec was how she, together with the CEO and his executive management team, was able to build a consistent approach toward ethics and compliance. It happened by way of incorporating a "code of conduct panel" at the beginning of each monthly executive board meeting.
The panel, chaired by the vice president of ethics and compliance, helped foster transparent discussions around current compliance matters, disciplinary and remedial actions, and escalation items, and it helped board members ask "the right" questions and assume accountability as needed. Having such a panel at the top of the meeting agenda was key for transforming Cargotec's ethics and compliance work and demonstrated the "tone at the top."
"Rather than bury the challenges and dilemmas, there's an opportunity for real talk at a top executive level," Romberg says, adding that it's all too common to delegate the difficult decisions to the compliance team. "At Cargotec, we were not doing work-arounds; we were bringing leaders the problems early on and saying, 'What do we do?' Because if we didn't do that, how would they learn the right way forward?"
Developing Paths of Escalation
Compliance in global companies is often about finding ways of doing clean business in very challenging contexts, Romberg says. However, one cannot expect employees and managers who work overseas in difficult circumstances to automatically "do the right thing." There need to be formalized escalation processes—that is, protocols for dealing with challenges if and when they ramp up—to enable the right conduct. "It's very important to have a route to take the difficult decisions of compliance battles to another level," Romberg says. "That way, it's not about you being difficult; you're just following procedure."
Her external partners agree with her approach. "Strong 'tone from the top' is often associated primarily with C-suite messaging of compliance and ethics," says Derek Patterson, a principal at Forensic Risk Alliance. "But we often see in monitorship and compliance assessments that it's just as important for senior executives to support and engage with the identification of 'red flags' and compliance risks in the design and operation of day-to-day transaction approval processes. Anna has been tremendously effective in operationalizing this vital management buy-in."
Resisting Shortsightedness
In many industries—particularly cyclical ones, according to Romberg—every deal made seems a necessary one, even if corners have to be cut to make it happen. But it's critical to think long-term, Romberg cautions, with enough transparency and facts in hand to defend a business decision five to ten years down the road. Usually, bad decisions are made when you do not have all facts at hand, or when facts and circumstances are presented in a distorted way. "Previously, you could think short-term: 'We do it here and now, and nobody will find out,'" Romberg says. "That's not possible anymore. And to claim ignorance—'I didn't know'—is no longer viable. That used to be the defense, but nowadays that's the offense. It's your responsibility as a decision maker to know."
Watching Out for the Gray Zone
Other times, there are less straightforward situations entailing business decisions that, while arguably legal, might still not be the right thing to do. Romberg says the role of the ethics and compliance team should be to provide management with a more holistic view of the facts in gray-zone situations, to ensure more informed decision making.
As an example, Romberg imagines a hypothetical deal involving a sales agent with a reputation for dishonest ways of doing business. The agent has not been convicted for bribery, is highly regarded by the sales team, and is committing to a contractual compliance clause. "That's when we say, 'OK, we could use this agent, pay him X amount in commissions, require detailed work reports, and assume that he won't bribe anybody,'" she says. "But what if he does? Knowing the red flags, can we honestly say that we did everything possible to prevent it from happening? And do we accept the possible reputational harm from being associated with such a party?" Romberg and her team's discussions with management help game out such concerns.
Sanctions have become a critical part of such discussions as well. Legally speaking, a non-US company may be able to sell to sanctioned territories—but it could taint business opportunities with, for example, the US government and pose a difficulty when applying for financing. "You may not be convicted in court, but you could lose a lot nonetheless," Romberg says.
Remembering that History Matters
For Romberg, it's critical to "know your legacy." Sometimes it's easy to think that things disappear when you end a contract or fire a manager. "You can say you're done, and you move forward, but as a compliance litigator I have to say that's not enough," Romberg says. "We need to understand that even if the relationship has ended, the risks may remain. It may not be ongoing any more, but it could still expose us in the future."
As a compliance professional, one often has to defend and build a case for why it is worth looking into the past. It's a measure that, as Romberg knows all too well, can keep companies from experiencing what Telia experienced, paying fines for matters that began some ten years earlier.
***
Cravath Swaine & Moore LLP:
"Anna is an exceptional lawyer and compliance professional.  She is practical, thoughtful, solutions driven, and understands compliance and compliance controls at an expert level.  She is a pleasure to work with and an asset to any team she serves."
–Rachel Skaistis, Partner
***
Expertise Spotlight
Forensic Risk Alliance (FRA) is an international consultancy that works with global corporations and their counsel to identify, analyze, and mitigate the risks associated with transactional compliance obligations, litigation, and investigations. The firm's diverse team of experts are highly skilled financial, technological, and governance specialists who have firsthand experience in multijurisdictional investigations and enforcement matters. It deploys its multi-competency teams globally and delivers best-in-class services and tailored solutions for complex and highly sensitive matters, including the innovative use of data management and analytics to effectively address the needs of its clients.
FRA is regularly hired by law firms and corporations to provide expertise on some of the world's largest compliance matters, and it is consistently recommended for its ability to go the extra mile during high-stakes investigations.
The firm is one of only ten consultancies to be named in Global Investigations Review's list of the Top 100 Investigation Firms for 2016, 2017 and 2018, and the publication has also recognized FRA's leadership team as "world-leading investigations specialists." FRA has also been noted as "a consulting powerhouse that has been instructed on some of the most high-profile investigations of recent times." Lawyers who have worked on some of the biggest cases have commented that FRA stands out because "compared to its competitors, it's more efficient, more creative, and more experienced."