It's not easy to get on Andrew Cohen's team. "I look for attorneys who are what I refer to as 'experts and scientists' as well as being empathetic and outgoing," Cohen says. "I want someone who is going to be able to have street cred with their client base."
In looking to adopt a more agile model inspired by Pivotal's software developers, the GC has worked to cultivate a legal team that doesn't just create rules and, as Cohen puts it, "throw them over the wall." Instead, legal engages as part of cross-functional teams, seeking to incorporate legal requirements into standard business processes.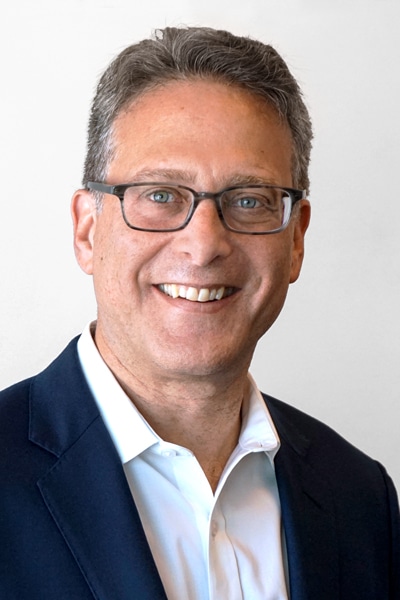 Cohen, who has been at Pivotal since its inception in 2013, says that "there is a lot that legal can learn from agile software developers" who work cross-functionally and begin engagements with a minimum viable product, or MVP, and then continuously iterate and improve.
"This is a very disciplined approach that requires you start small, experiment, and not move on until you've gone green on the current issue," Cohen says. For example, rather than legal seeking to write and implement a new policy in a vacuum and then implement it across an entire company, the team might start with a single department and gain input and experience before rolling it out more broadly. It's a different mind-set.
Engaging directly as part of a cross-functional team can feel riskier, since if something goes wrong, the lawyer is not free to simply point out the compliance failures of others. "However, the power of this approach is that it is more fun to be a part of a team and much more efficient to build compliance into the process," Cohen says.
Running an agile operation has led Cohen to look for attorneys who are willing to extend themselves beyond "closed-door" legal work. It makes finding the right attorneys difficult, but those who have joined have thrived personally and professionally, in service of Pivotal's wider mission.
Cohen himself has come to embody Pivotal's mission, which states: Do the Right Thing, Do What Makes Sense, and Be Kind. He embodies this both in the way that his team practices law and by looking for new ways for his team to engage in pro bono work, including to help the Bay Area's most vulnerable.
"There is a lot of pent-up desire to engage in [community-impact] work from an in-house perspective."
Cohen was recently asked to join the board of Bay Area Legal Aid, a public service law firm focused on serving families living in poverty, seniors, children, youth, individuals with disabilities, immigrants, veterans, and survivors of domestic violence. He is hoping his legal team might be able to put some of their expertise to work on behalf of the organization, as well.
"There is a lot of pent-up desire to engage in this kind of work from an in-house perspective," Cohen says. "We'll start small, try to figure out how to use our expertise to help in meaningful ways rather than feeling satisfied merely with the act of volunteering, refine our experiences, package them up, and hopefully communicate what we learn to other in-house departments."
Cohen's personal charity work also literally spans the state of Massachusetts. The lawyer has ridden in the Pan Mass Challenge bike-a-thon every year for the past seventeen years to raise money for cancer research. Overall, the ride has raised nearly $650 million in its thirty-year history and is the highest-grossing charity athletic event in the country. Cohen makes the yearly ride in remembrance of his friend Adam Raskin, who passed away from leukemia at twenty-seven.
Cohen has raised more than $100,000 for research but is quick to downplay his efforts. "I think these activities are ultimately self-serving," Cohen says. "This is one of the best ways to make yourself feel good." The GC's assessment of his company and his legal team seems to, in fact, also reflect its leader: focused and empathetic.
***
QuisLex:
"Andrew Cohen is a terrific lawyer who quickly cuts to the chase and adds tremendous value to his business clients."
—Ram Vasudevan, CEO