Alexandria Hien McCombs, assistant general counsel for Humana, believes passionately in the idea of servant leadership, of serving others both in and outside her organization before she serves herself.
She chalks this selfless approach up partially to the influence of her husband, a sort of inspiration junkie, who McCombs says is "always looking at ways to lead a team effectively and to build up his team and inspire others." However, she also mentions former US Deputy Secretary of State Richard Armitage, a man she has only met only once.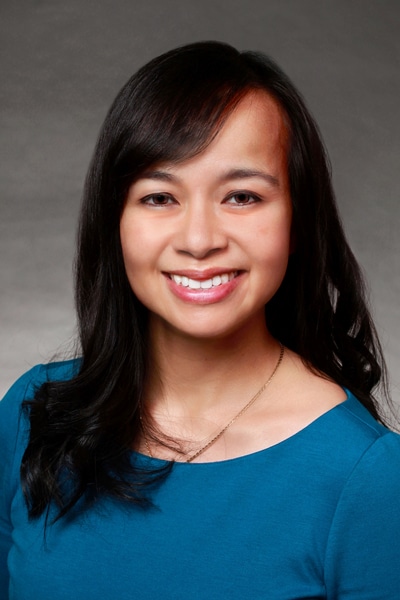 Armitage's role in McCombs's life traces all the way back to April 1975, when McCombs, then two years old, fled the fall of Saigon with her family at the end of the Vietnam War as part of Operation Frequent Wind, which Armitage helped lead. It was one of the largest humanitarian missions in US history, rescuing more than thirty thousand South Vietnamese refugees. Armitage's willingness to put his life and career on the line for so many people he'd never even met has influenced McCombs' approach to law, family, and all that comes between.
The rescue mission was a success for McCombs and her family, but that doesn't mean the transition was easy. They boarded a ship whose capacity was designed to accommodate a few hundred passengers and ended up holding several thousand. Once they arrived in the US, they found their way to Lewisburg, Pennsylvania, where they were sponsored by two local churches. McCombs' father, a former commander in the South Vietnamese Navy, worked three hourly jobs so that his children could focus on their studies.
The frigid winters were such an adjustment for the family that early on they became ill, McCombs so much that she was paralyzed and unable to walk for two months. An area pediatrician graciously treated her, even though her family spoke little English and could only repay his kindness with egg rolls made by her mother. McCombs was so inspired by the doctor that she wrote to the American Medical Association at the age of seven, asking how to become a pediatrician. She received an encouraging letter, along with information on how to make the dream a reality. However, her pursuit later pivoted to the field of health law when she realized the sight of blood wasn't for her.
After graduating from law school, she worked at the firm of Haynes and Boone before taking in-house positions at a series of healthcare companies, including Baylor Scott & White Health, Pinnacle Partners In Medicine, Concentra, and, today, Humana. Along her professional journey, she had the opportunity to meet Armitage in Washington, DC. She asked him how he, back in 1975, at barely thirty years of age, had the courage to execute such a daring rescue attempt.
"He said that it was never a question of whether he could do something but a question of when," McCombs says. "I thought that was incredibly powerful. When we face any new challenge, we often limit ourselves—even before starting—by downplaying our own abilities. We try to talk ourselves out of doing something. What if we were to do the opposite, like Armitage?"
As one of twelve organization-wide employees serving on Humana's CEO Advisory Council, McCombs says it's this type of thinking that has propelled her and other members of the council to have candid discussions with CEO Bruce Broussard. "We talk about ways to help the senior leadership team lead more effectively to support our strategy at Humana," McCombs says. "Success is seeing the CEO embrace our ideas and making them part of the leader learning agenda for the company."
"When we face any new challenge, we often limit ourselves—even before starting—by downplaying our own abilities."
One of the council's approved actions involves what McCombs calls "an immersive experience for all leaders in the concept of field hours." It's a mandatory eight-hour learning requirement for leaders, to enhance their understanding of consumer needs and operational realities.
Through her successes at Humana and elsewhere, McCombs has also become the first Asian American chair of the American Bar Association's Health Law section, a position she holds with pride. "It's really an incredible forum where we have the opportunity to influence health law policy and legislation in a positive and nonpartisan way," McCombs says. "There are different constituents within the industry, but we've learned how to collaborate with leaders with sometimes conflicting interests and personalities. I feel honored to motivate them because we have a common objective of helping to improve health law and policy in America."
McCombs says the significance of being the first Asian American chair didn't really hit her until she was approached by several younger Asian American lawyers. "For younger lawyers who can see someone that looks like them, that helps open the door and preclude the self-limiting talk that Armitage certainly doesn't have," McCombs says. "For them, now it can just be a question of when."