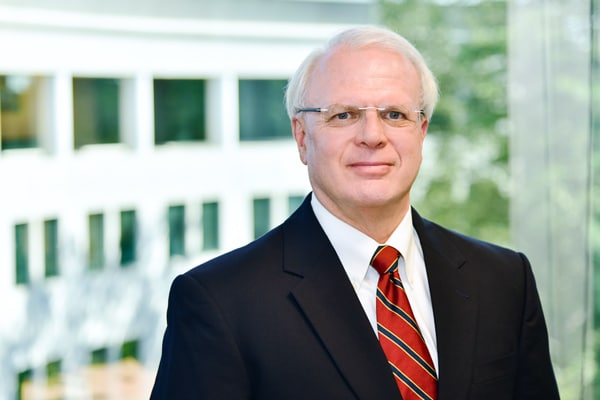 At one time or another, most of us have encountered a friend, relative, or neighbor who can't seem to let go of anything. It seems as though everything that passes through their front door leads to somewhere else, seemingly forever. From piles of forgotten letters to old newspapers and miscellaneous gadgets, the clutter not only seems endless, but it also makes it nearly impossible to find something when it is truly needed.
"Hoarded data can become just as messy," explains Norman Jetmundsen, vice president and associate general counsel in charge of litigation for Vulcan Materials Company. "Keeping everything indefinitely can make the hunt for what is actually important to conducting business difficult and inefficient, in addition to gradually overwhelming storage media with large volumes of data that may serve no business or legal purpose."
In this sense, Vulcan Materials Company, the largest producer of construction aggregates in the United States, underwent a multi-year campaign to modernize its data management and retention policies and implement more efficient internal data search and collection tools.
With this initiative, business records are kept on file for a period of time consistent with a document retention policy. As part of this process, Vulcan is stressing email as a communication tool, rather than a redundant filing system. Where email or email attachments constitute a business record, Vulcan is exploring other electronic means to accommodate extended retention as dictated by applicable retention policies. Otherwise, default retention periods are applicable. Like many aspects of Vulcan's retention practices, Vulcan is constantly reassessing its systems and procedures to leverage lessons learned and real world experience to improve and enhance its processes and technology to make them as intuitive, efficient, and reliable as possible.
Complimenting this approach is a litigation hold process administered through the legal department.
Before these policies were in place, Jetmundsen says some employees were basically keeping emails and other data forever. Much of that data had no business purpose or was outdated or redundant of other official records already being separately preserved by the company. As this material piled up, so too did the stored data, and the headaches that came with it in terms of trying to find actual business records. "Relevant records become very difficult to find because you've got so much data out there, and a lot of it is irrelevant, or outdated, or duplicative," Jetmundsen says. "And so, we are trying to keep what serves a business or legal purpose, and winnow down the rest to the extent possible, and appropriate, in an orderly and prudent manner, so that in the end we can actually find what we need."
The trick, of course, is to proceed in a reasonably systematic and disciplined manner to vet and categorize data appropriately so as to avoid losing what the company needs or wants to keep. "We spent a great deal of time not only developing retention policies, but also implementing them in a tiered, multi-phase approach that took several years to complete," reports Jetmundsen. Employee training and routine reviews and internal safeguards and controls further enhance Vulcan's ability to achieve the twin goals of keeping what it needs to keep while avoiding gratuitous data hoarding.
Jetmundsen adds that it's not just the demands on storage media, but also the impact on efficiency and accuracy that justified these investments. As an example, Jetmundsen observes that "if the legal department and Vulcan become involved in a litigation matter or regulatory issue, we need to know we can execute on holds and collections in an appropriately comprehensive and timely manner." When litigation is anticipated, Vulcan quickly seeks to identify potentially relevant data across its IT system—whether or not the data constitutes a formal business record—and secures it for future access and use.
While there is always an abstract amount of risk involved with losing data as a result of the company's data policy, Jetmundsen says Vulcan's experience has been positive.
"Much of what we have done over time is to eliminate redundant data, along with immense amounts of aged or secondary data that has no continuing organizational significance," Jetmundsen explains. Examples include layers of legacy data from business units or operations that were long since discontinued or divested.
"We retain emails when there is a business reason for doing so at the time they are created or received, be it legal, administrative, or operational," he says. When records are no longer needed for business purposes, retention can be discontinued after the expiration of any mandatory retention schedules, unless subject to a litigation hold or some other legal or administrative exception.
But the work is not over. Business and litigation needs change rapidly, and applicable technologies are developing at exponential speeds.
"We are always learning and working to improve our processes and procedures," he says. "We have made meaningful adjustments since this effort began, and we expect to continue to do so. Our ultimate goal remains constant, however: to achieve an adaptable process that allows us to conduct business properly and efficiently, and at the same time to make informed litigation decisions and comply with discovery obligations in a timely and effective manner."
As for what's on the horizon, Jetmundsen says Vulcan will utilize document management software to ensure efficiency for retrieving electronic documents. But because technology changes so quickly, the key is to try and stay a step ahead, learn what works and what doesn't, and then make adjustments to improve processes. Overall, though, Jetmundsen says the experience has been "quite positive."
"We really needed to find a middle ground," he says. "Hoarding information, including emails, can make it virtually impossible to find information that is needed for any number of business or legal needs. Having records you cannot effectively locate is often no different than not having them at all. You just can't bury yourself behind mountains of inconsequential and gratuitous or redundant data by retaining everything that passes through the company's IT systems."
Jetmundsen says that once a company meets applicable legal obligations and ensures proper litigation holds, an effective retention policy is all about finding balance between having what you reasonably anticipate you may need and minimizing the burden and expense of keeping terabytes of data that may never again serve a business purpose. "In the end, what every business truly wants and needs is efficient and ready access to its critical information for operational, safety, administrative or other business purposes," he says.
Photo by Frank H. Phillips