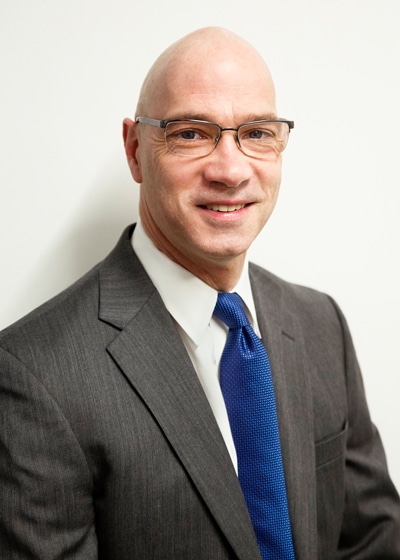 When Kevin Gleason accepted his current position as senior vice president and chief compliance officer with then ING Investment Management in 2012, he swapped out more than his business card. After nearly a decade as a lawyer at Northwestern Mutual, Gleason was shifting focus from law to compliance, uprooting from the Midwest to make a new home in Phoenix, and entering the fast-paced environment of a firm with its eyes set on rapid growth as it prepared to separate from its European parent and become an independent, publicly traded company in the US. Then, only a year after Gleason came aboard, ING US held its initial public offering and rebranded itself as Voya Financial.
Prior to making his switch, Gleason had earned an MBA from the University of Chicago, and accepting the new job was just an extension of his simple, long-held philosophy for moving ahead. "I believe you've got to make a plan, get educated, engage with industry associations, and take a risk," he says. His background made him uniquely suited to succeed in compliance. "Legal expertise is helpful in an environment where lots of new rules and regulations are being proposed and implemented," he says, "but it's also essential to understand the operational aspect of the business, how trading is conducted, how production distribution works, and how relationships are structured." Gleason believes his diverse work experience with four Fortune 500 diversified financial-services organizations has benefited him in this regard.
Chief among the challenges now facing Gleason as CCO are staying ahead of the evolving regulatory environment and helping his company remain profitable in the current landscape, where passive investing through indices and exchange-traded funds has come to dominate sales. In order to address these challenges, he and his team are seeking to be more efficient and more customer friendly through the use of technology and uniform internal compliance practices.
Recently, for instance, they have onboarded a technology solution that automates oversight of subadvisers and service providers, centralizes compliance-policy and procedural changes, and manages the team's workflow. This system will evolve into one that will maintain compliance risk assessments and help track regulatory changes.
Compliance is inherently a complex endeavor, but the complexity has deepened as Voya has expanded internationally, adding more rules and regulations to the mix. The key, Gleason says, is to standardize processes wherever it makes sense, particularly repeatable actions performed across the business. This has been part of his work implementing technology, enhancing compliance policies and procedures, and developing a mutual-fund compliance committee, which Gleason formed in 2015. The committee includes representatives from across Voya's business units, including operations, legal, compliance, finance, and fund accounting, and it also contains individuals from the risk, audit, distribution, and technology divisions.
Under Gleason's leadership, the committee has overseen the enhancement of the entire compliance process. It's updated the company's risk matrix, developed acknowledgement and reporting forms, changed how the company conducts oversight and supervision of third parties, updated a due-diligence questionnaire, and changed the way compliance issues are reported to the board. The compliance committee also serves as an effective forum for escalating, addressing, and documenting compliance issues, and now, Gleason says, people are more comfortable picking up the phone and cluing the compliance team in on issues. "These changes help mitigate risk and represented a more effective way of communicating internally with the executive management team and the board," Gleason says.
Gleason believes successful compliance starts with an organization's culture. "Stewardship and service are core values at Voya, and when those are priorities, you'll build long-lasting relationships," he says. The company's recent accolades back his approach up: In 2017, among other recognitions, it was included on Ethisphere Institute's list of the World's Most Ethical Companies and on Pensions & Investments' list of Best Places to Work in Money Management. And, it also received a perfect score of 100 percent on the Human Rights Campaign's 2018 Corporate Equality Index.
Gleason also believes that being engaged in industry organizations, associations, and events has helped him develop a network of compliance professionals whom he can turn to and consult with on regulatory- and compliance-related issues. Gleason is a board member and secretary at the National Society of Compliance Professionals and chairs its governance committee. He is also actively involved with the Investment Company Institute, the Securities Industry and Financial Markets Association, and the Mutual Fund Directors Forum. Gleason finds that "these groups help keep me current and plugged into industry issues."    
Overall, the overhaul of Voya's compliance operations couldn't have been accomplished without the company's foundation of transparency and trust. Bringing together a broad group of business owners to share their unique challenges and goals led to a greater understanding and appreciation of compliance's role in protecting the business and its clients. "When you're sharing information with people, they're more likely to share it with you," Gleason says. "My desire was to engage the businesspeople in making the regulatory model so that they felt they owned the compliance policies and procedures and thus had the responsibility for honoring them."
***
Dechert LLP:
"Kevin's ability to sweat the details but also see the big picture has helped him win the confidence of management and the funds' board."
—Jeffrey S. Puretz, Partner